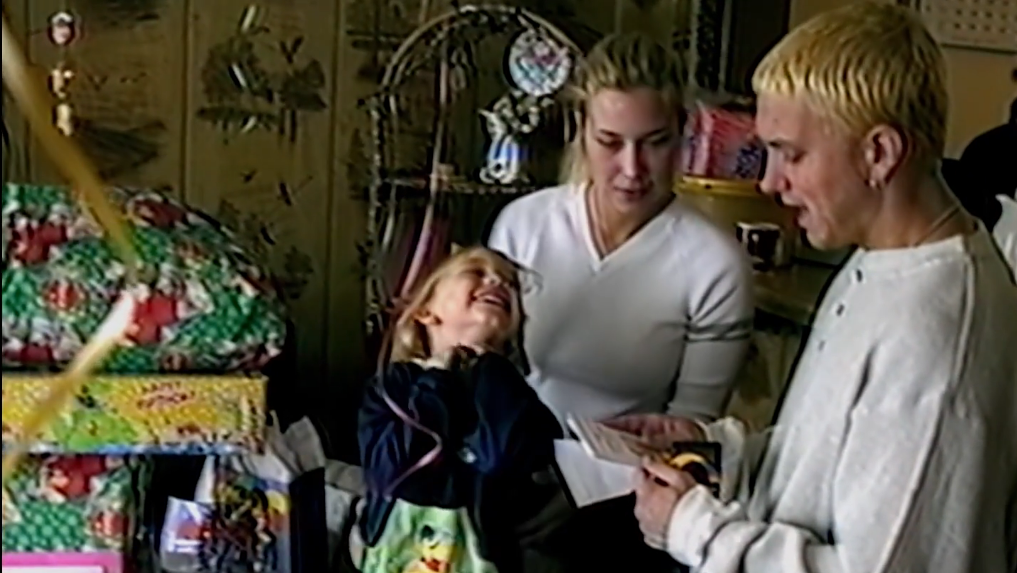 Released in 2004 "Mockingbird" has risen to prominence recently and shows unprecedented numbers.
Just a couple of days ago the song hit 900 million streams on Spotify by gaining almost as many streams over a year as in all of its streaming history before that.
For years, the most popular songs of the 2000s era by Eminem were "Without Me", "Lose Yourself", and "The Real Slim Shady". "Mockingbird" was nowhere near to be seen. Yet nowadays it firmly sits atop the 2000s popularity ranking. And the gap between it and whatever song is at No.2 is enormous. It rarely drops into a six-figure number.
Even when "Mockingbird" slows down it keeps performing well. The other day it was the only of five Marshall's charting songs to drop a notch, and still, it was far ahead of any other of his hits.
Marshall's songs on the Spotify daily chart from January 30:
28 (-1) "Mockingbird" — 2,306,410
101 (+6) "Without Me" — 1,301,441
136 (+13) "Superman" — 1,157,083
145 (-) "The Real Slim Shady" — 1,143,703
178 (+21) "Lose Yourself" — 1,027,304
By the way, today the "Mockingbird" video is ranked at No.25 on the general YouTube UK chart.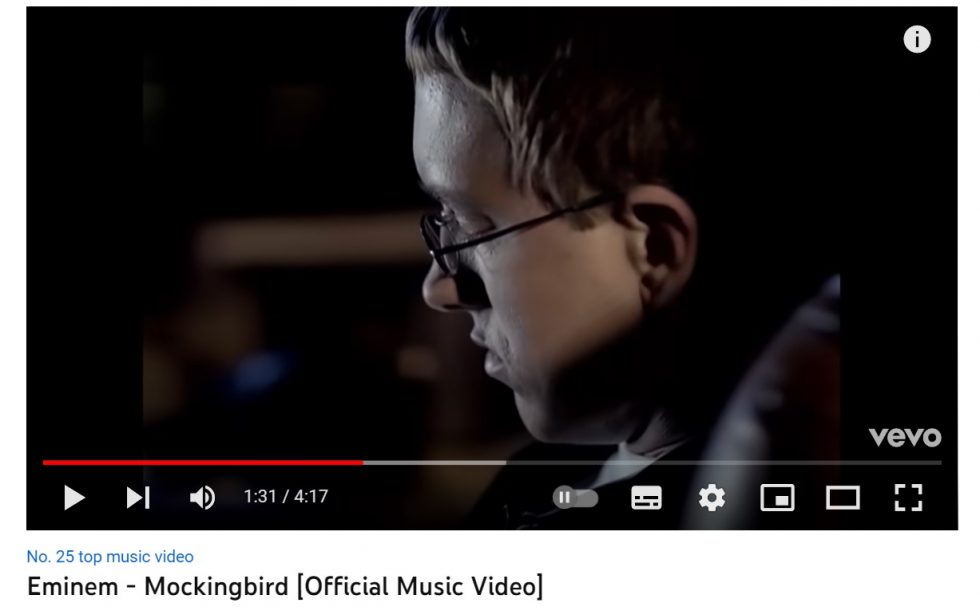 Watch Eminem — "Mockingbird" [Official Music Video] below: