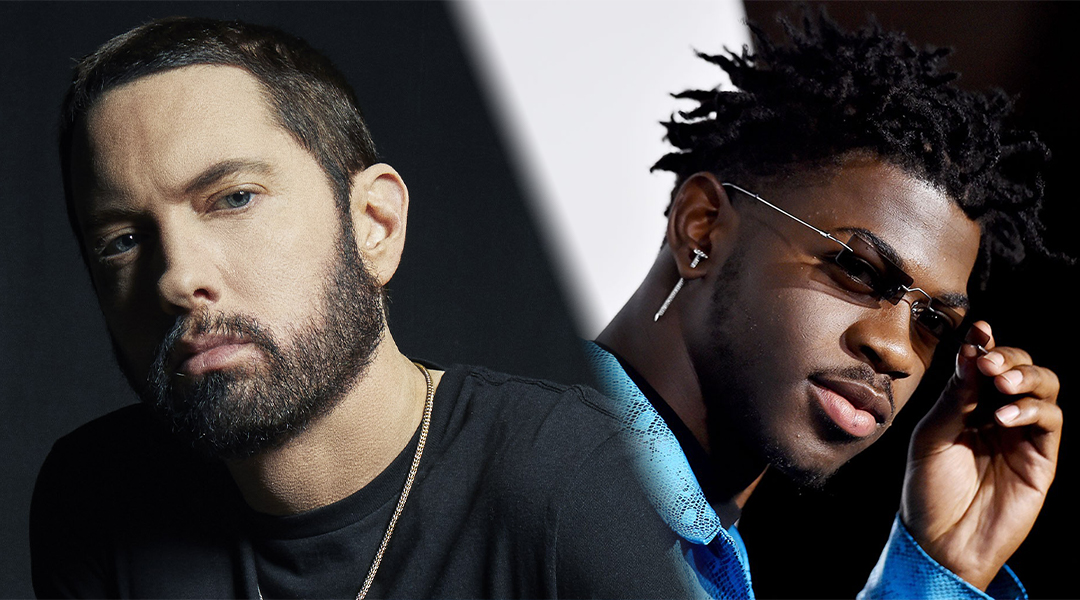 Lil Nas X not just used the same sample you can hear on "Mockingbird", he chose the same flow and word pattern.
Lil Nas X's new song "Dont Want It" from his debut album "Montero" might sound familiar for Eminem fans – it is because they have heard "Mockingbird". The song is a heart-wrenching conversation with Marshall's daughters released on "Encore" in 2004. Eminem incorporated a lullaby, "Hush, Little Baby", into the chorus, changing the way he was gliding over the beat and making it unique.
So when Lil Nas used the same scheme for his chorus and even retained "gonna be alright", which was not in the original song, as the emphasis and main message, it immediately drew listeners' attention.
Together with the shout-out that Megan Thee Stallion gave to Shady on her verse on "Dolla Sign Slime" and "Dont Want It" is the second homage to Em on the album.
You can compare songs below: