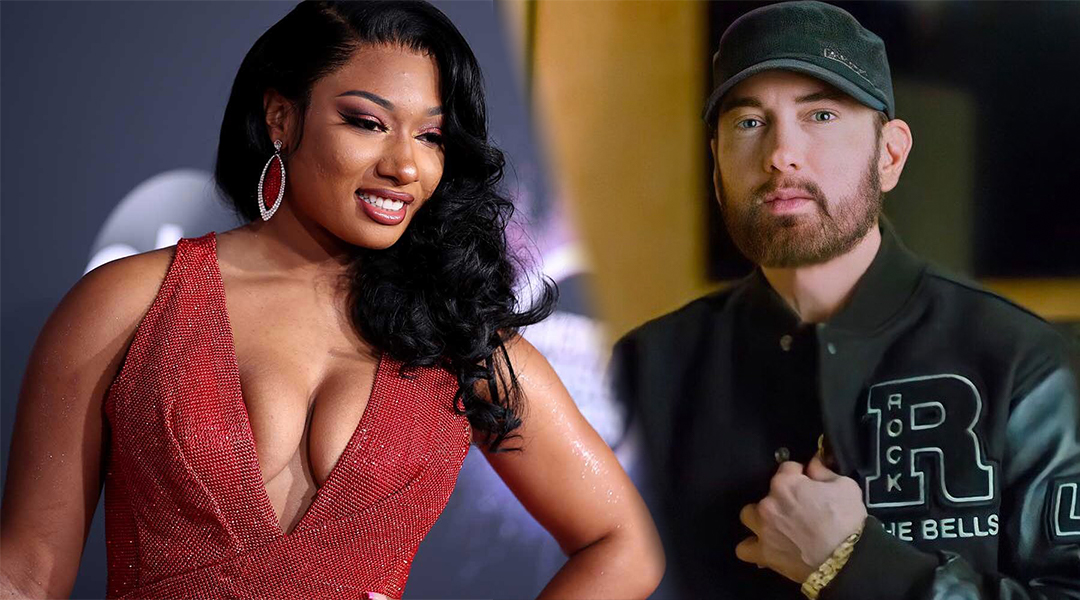 Eminem found his way to the collaboration of the two hottest names in the industry right now. Just another evidence of his influence.
Megan landed a feature on Lil Nas X debut album "Montero" with their joint "Dolla Sign Slime".
In a skillfully crafted line, Hot Girl Meg referenced Eminem songs, song characters and whole concepts of cultural following and originality:
Baby, all these hoes imitate me
You gon' fuck a Stan or the real Slim Shady?
This is a bold, deep and respectful shout out to the artist who influenced generations of rappers. Eminem would probably hear it, as we know he listens to Megan's music. At least his reference on "Killer (Remix)" indicates so.
Listen to Lil Nas X – DOLLA SIGN SLIME ft. Megan Thee Stallion below: