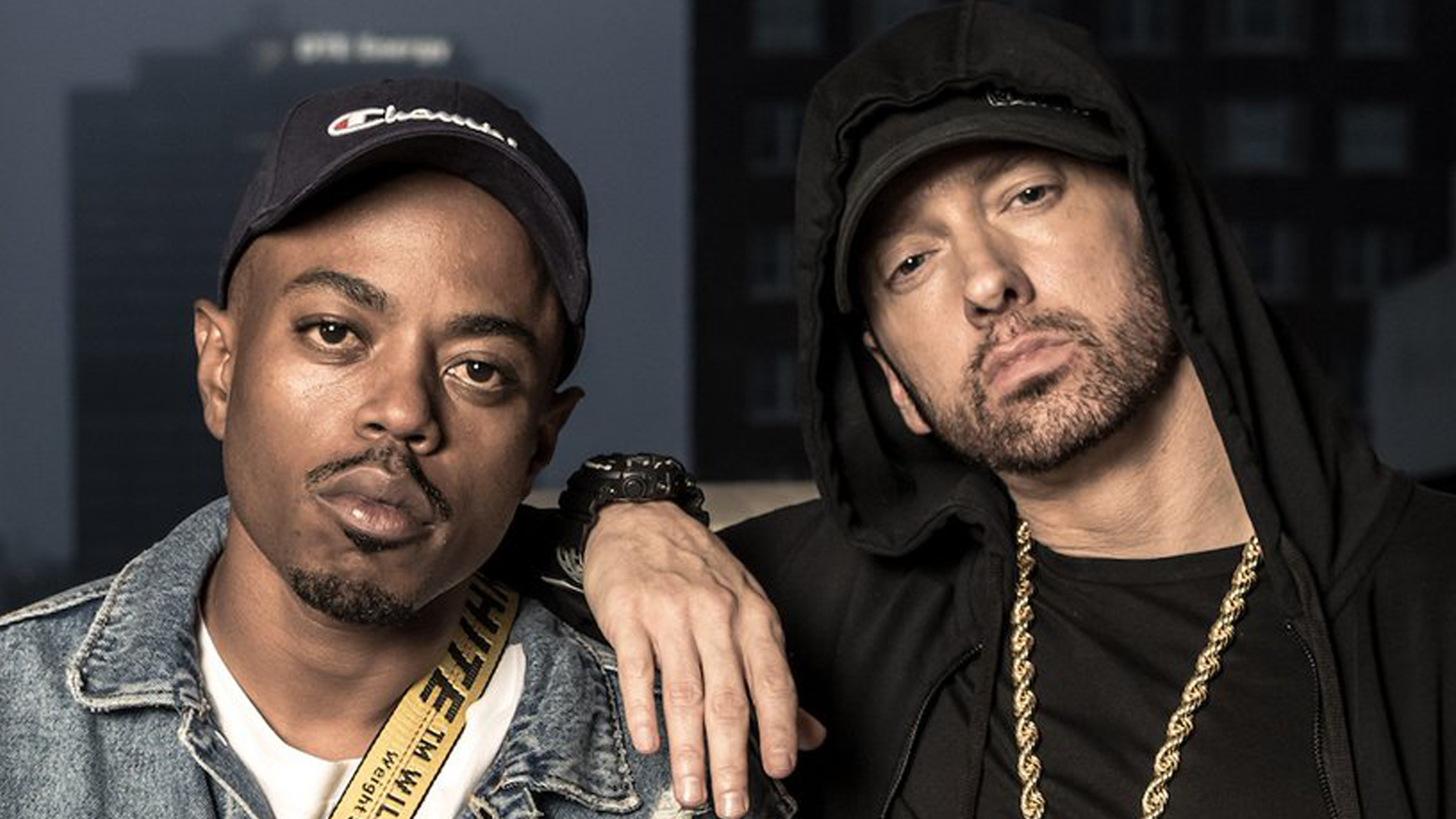 The Shady Records artist shares how difficult it is to keep up on stage with Marshall, who has very high standards for performing live.
Boogie once again came to the New Rory & Mal podcast, and Rory dared him to share the story from 2019 when Boogie was on the Rapture tour with Eminem in Australia. The young artist had his own set, but Marshall wanted to give him more exposure and include him in the main show. That's how Boogie learned that to be a good hype man for Eminem is not easy as Mr. Porter makes it look:
I was on tour with Em in Australia. He had a song, and he was bringing me out to perform. It was like 20,000 people, which was a lot for me still but still like a quarter of the show who was supposed to be there. He was like, "We are gonna do the song again on my set", so we did it… We get to his verse, and he was like, trrrrrrrr, trrrrrr! I don't even be rapping fast like that. The shit's going crazy, and I'm trying to hype man and catch the words, but I'm missing it every time. I'm like, fuck! The next day he sent Tracy to talk to me, like, "Marshall needs to speak to you". Man, I'm in trouble. It was, "You put me in the back, man. I need more help. You gotta be a better hype man, you need to catch my words". So I spent the whole 24 hours trying to learn every single bar just to make sure I can catch them. That wasn't an easy one. I'm on stage, catching the words, but I'm not moving! I have a new respect for Denaun. That nigga don't miss! And I'm like, damn, that shit is crazy.
The Alchemist, who was there on tour with both of them and knows how dedicated Eminem is to his craft, could only confirm the story:
[Eminem] is surgical, especially on stage with all details.
Watch the video below:
Watch Boogie ft. Eminem — Rainy Days (Live at Sydney, Australia, 02/22/2019, Rapture 2019)