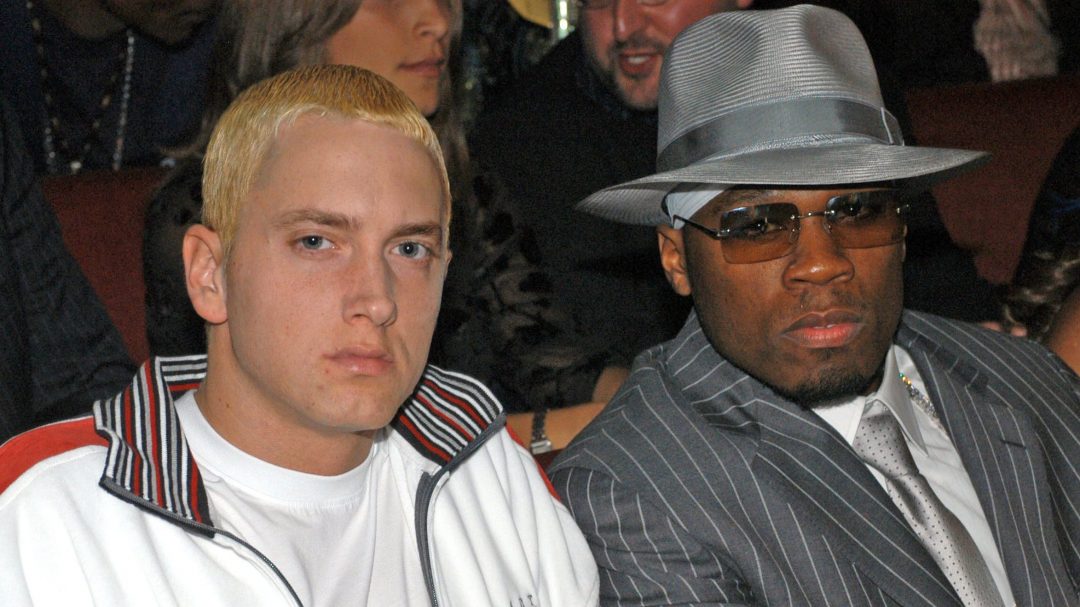 Fifty recruited his friend and mentor to star in the upcoming TV show "BMF" but will not share how he managed to convince Marshall to take the role.
50 Cent was demonstratively evasive, talking to Jimmy Kimmel at his late night show:
I persuaded him to come. I actually directed the episode that he's in. I called him, I put pressure on him.
Fifty also has a theory on why Em is not keen on continuing the success of his big movie debut, "8 Mile":
I think he had a terrible experience on the "8 Mile" project 'cause he just didn't want to go back ever again. There were periods when Hollywood would offer me things to get Em. His agent would go, "Yeah, this is good. Give it to Fifty, let Fifty take it to Em". So it was a project, they offered him $8 million to do it. He'll look at it and go, "Yeah, yeah, I read it. I just think we should do, like, 'Warriors'". Remember the old 1970s movie "Warriors"? I was just, "Did you just miss the '$8 million part?" It doesn't move him at all. He's like, "Let's go record records!"
Watch the segment below: