Eminem first surprise drop marked a new era in Shady history. Marshall stopped playing by marketing rules and still enjoyed a resounding success.
Released on August 31, 2018, without a warning, promo campaign or radio support, "Kamikaze" debuted at number one on the Billboard 200 with 434,000 album-equivalent units. More than a half of this number, 252,000, came from traditional pure album sales. All 11 songs from the album were charting on the Top 100; two of them, "Lucky You" and "The Ringer", opened in the Top 10.
This is how the Billboard 200 chart looked three years ago: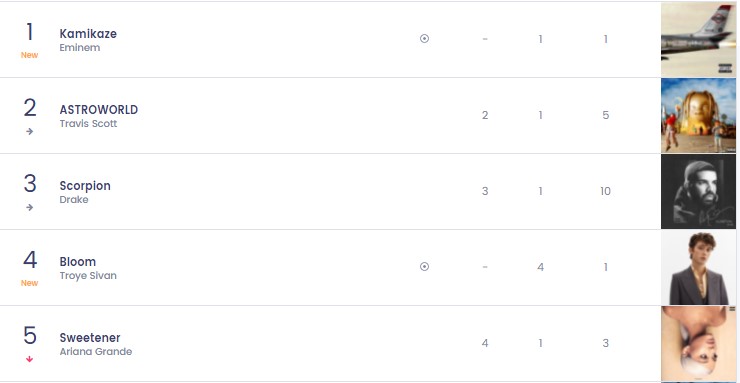 "Kamikaze" became the best-selling hip hop album of the year and reached platinum RIAA status in October with 1 million album-equivalent units in the US.
Listen to the album below: