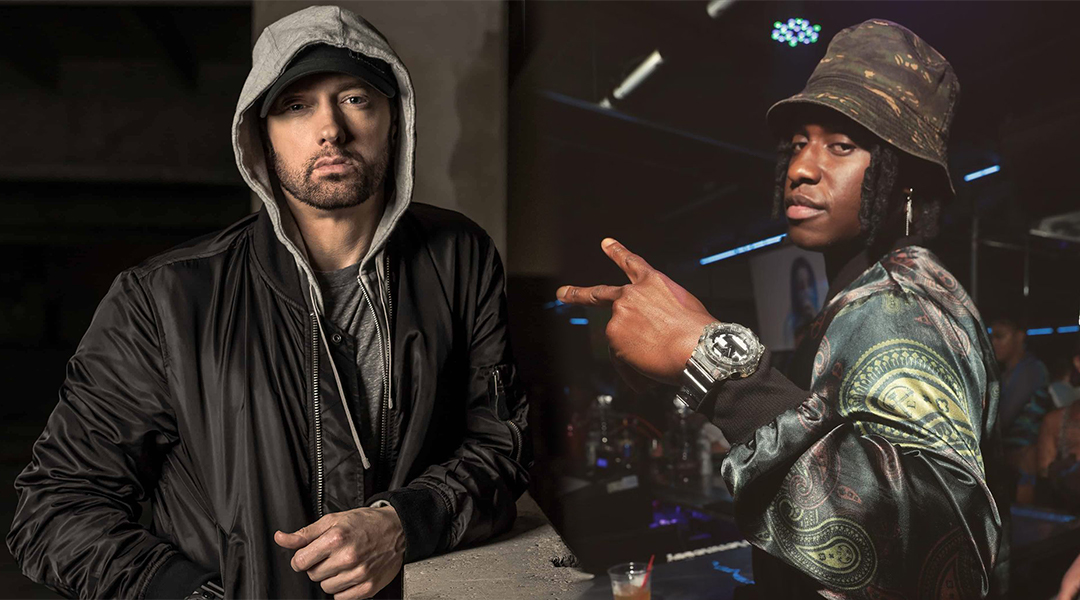 A young rapper from Brooklyn shares his joy and shows gratitude to Eminem, celebrating his achievement.
PHresher matched Eminem's energy on aggressive "Chloraseptic" off the 2018 album "Revival". Until now, the song remains PHresher's biggest feature. The young artist recognises it and also promises more to come from him.
Recently, PHresher took part in a Back to School giveaway, showing up to support and amplify the event. Seeing how much his achievement means to his community, the Brooklyn rapper felt inspired and shared this message on his social media accounts:
In the music business the numbers don't always match the grind/work you put in … At least for me but I wanna thank @eminem for allowing me to be a part of his vision … More importantly I wanna thank my family and friends and supporters for helping me achieve what I have thus far … Although I still have a LOOOONG WAYYYYY to go I am EXTREMELY THANKFUL! Stay Blessed 💪🏾🏆 #BAMAZraisedME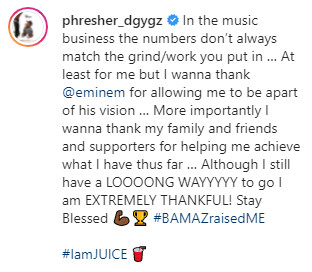 As a side note, "Revival" became eligible for Platinum in October 2020. Probably it could have been even more uplifting for kids to see a local guy rising to Platinum status. If Rosenberg keeps his word on updating Eminem RIAA certificates, PHresher can show something new next year at the event.