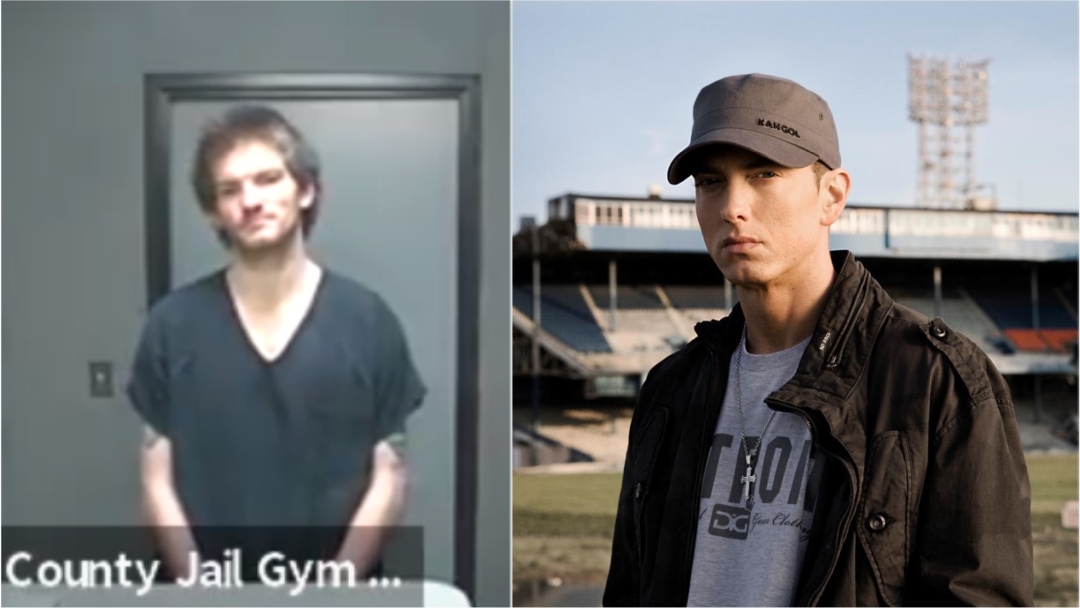 A man who broke into Marshall's house and walked away with a probation sentence is now jailed for a parole violation and assault.
Matthew Hughes was arrested for breaking into Eminem's house in April 2020. In September 2021, as a result of a deal made with the prosecution, he received a sentence of five years probation and 524 days of time served.
However, he failed to show up to his probation officer meeting on September 30 and was recently detained on charges of assaulting a mall guard.
The Oakland Press reports that Matthew Hughes pleaded not guilty to assaulting a security guard. However, he is staying jailed until sentencing for the parole violation that is set on December 15.