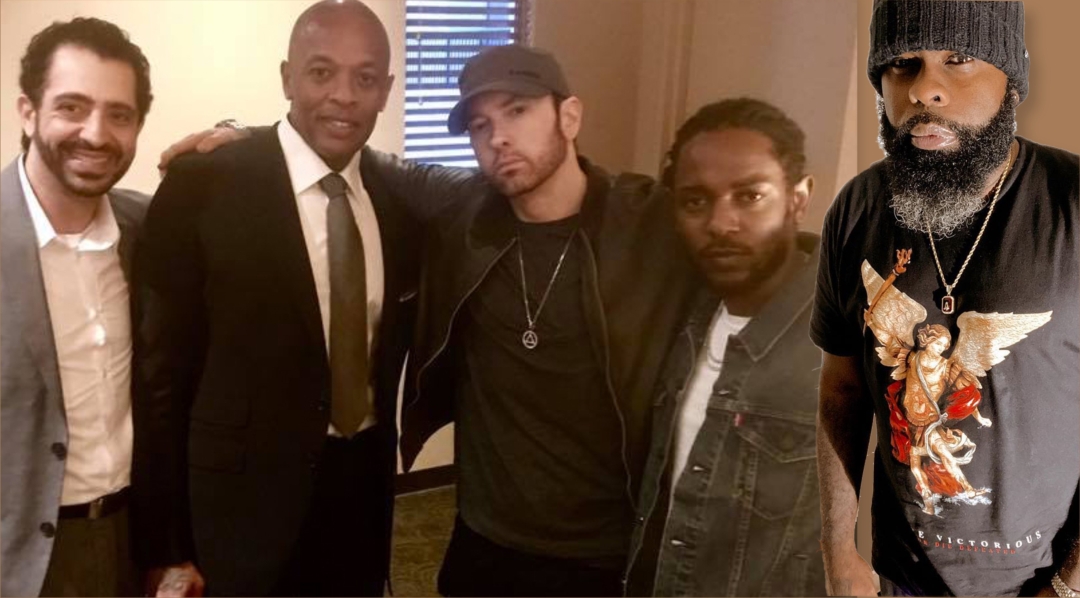 If we learned something from recent Eminem's surprise drops, it is that the smallest moves on social media might indicate big events coming. Producer FredWreck has dropped hints at "Music To Be Murdered By" before, so we watch him closely.
However, a throwback photo with Dr. Dre, Eminem and Kendrick Lamar he tweeted recently was not enough to jump to any conclusions. With a "Beats n Rhymes" in the caption, it could be a reference to 2015 when Dre was planning to tour Europe with Snoop Dogg, Kendrick Lamar and Eminem. Nowadays, when the pandemic suffocates the entire live music industry, one can only be nostalgic about what has or has not happened before.
Yet perhaps, we should have paid more attention to the fact that Fred tagged Shady and Aftermath in his post. This is about the record business, not touring around.
Beats n Rhymes 🎙 #shady #aftermath pic.twitter.com/kTiRTDQsel

— FredWreck (@Fredwreck) April 28, 2021
Now KXNG Crooked tweeted the same keywords:
Beats & Rhymes
Beats & Rhymes

— CROOK (@CrookedIntriago) May 1, 2021
The fans are interrogating him on Twitter nut it is unlikely that Crook will let anything slip more than he wants.
Still, this is more than just a coincidence. It does seem that the project connecting Dr. Dre, Eminem, Kendrick Lamar and KXNG Crooked might be coming out. Now it is time to wait for more clues.