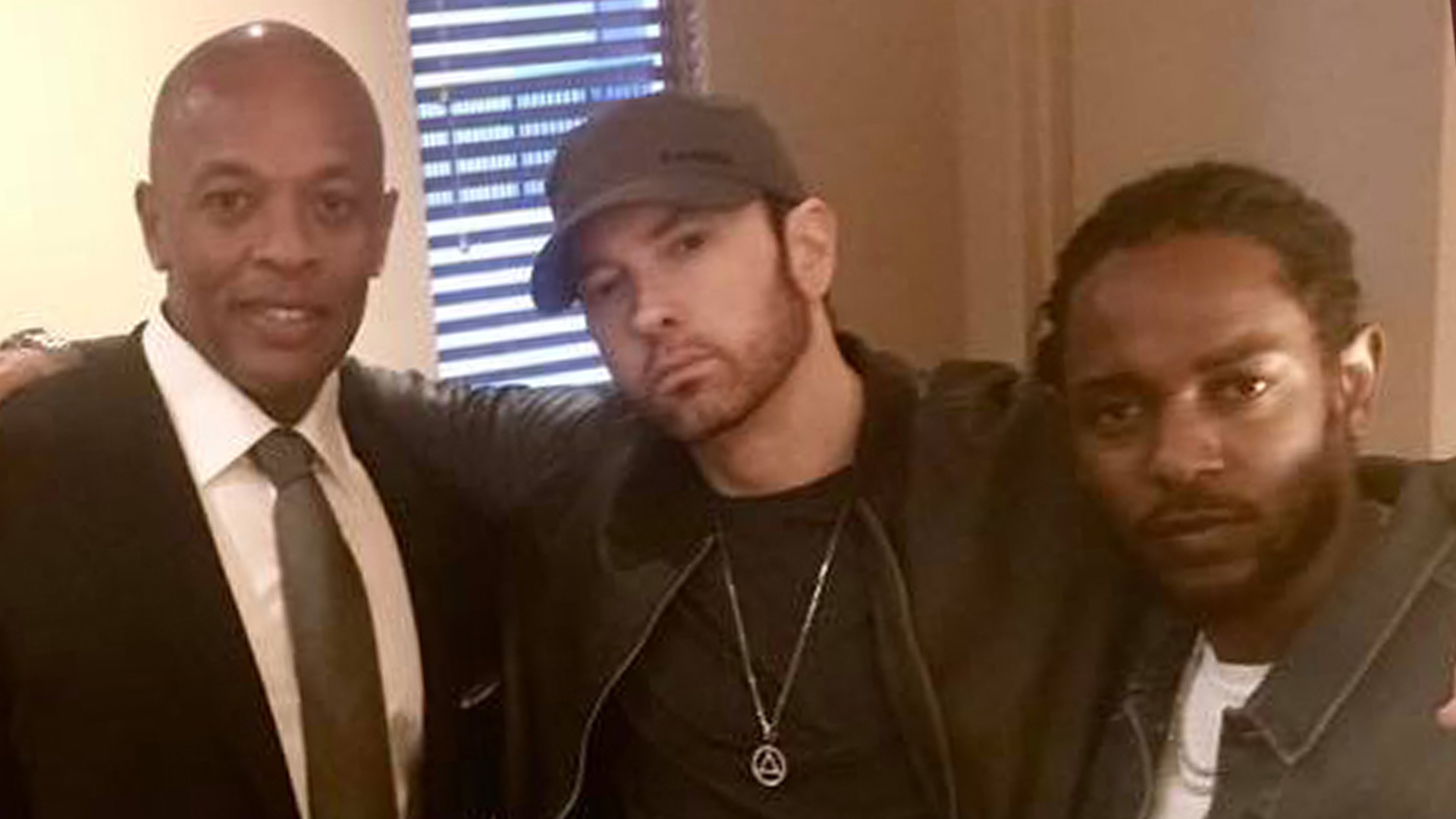 Here is an update regarding yesterday's information about Eminem and Kendrick Lamar's visit to the Universal / Interscope office in Los Angeles.
We have clarified some details about the visit. As it turned out, Em spent some time in the studio there.
"Thursday evening, Interscope office in Santa Monica. The working day is coming to its end. The whole building is guarded, half of the building is closed, Kendrick is strolling down the corridor, and Em is holed up in the studio. The whole office is in shock", an insider shares the details of Eminem and Kendrick Lamar's visit to the Interscope office yesterday.
Even when for someone who for a company like Universal Music and constantly interacts with artists, to encounter your idols is a huge, shocking event.
What does this information tell us? As a matter of fact, nothing substantial. This does not mean that we should expect a new track or get ready for Em, Dre, Snoop and Lamar's joint tour. This does not mean that Em and Kendrick worked together in the studio and recorded new music. This can either mean anything, or absolutely nothing.
But what we can say with confidence is that there is no smoke without fire. We are leaning towards the theory that LA is working on the upcoming big release from Dr. Dre. There have been way too many hints sprinkled all over media in recent months.
One more thing. We have confidence in our source, and we have no reason to question the information they shared. But we don't want to give anyone false hope. Unfortunately, the meeting itself was held behind closed doors with a very limited number of people. We may have more information later, and if we do — you will be the first to hear it from us.