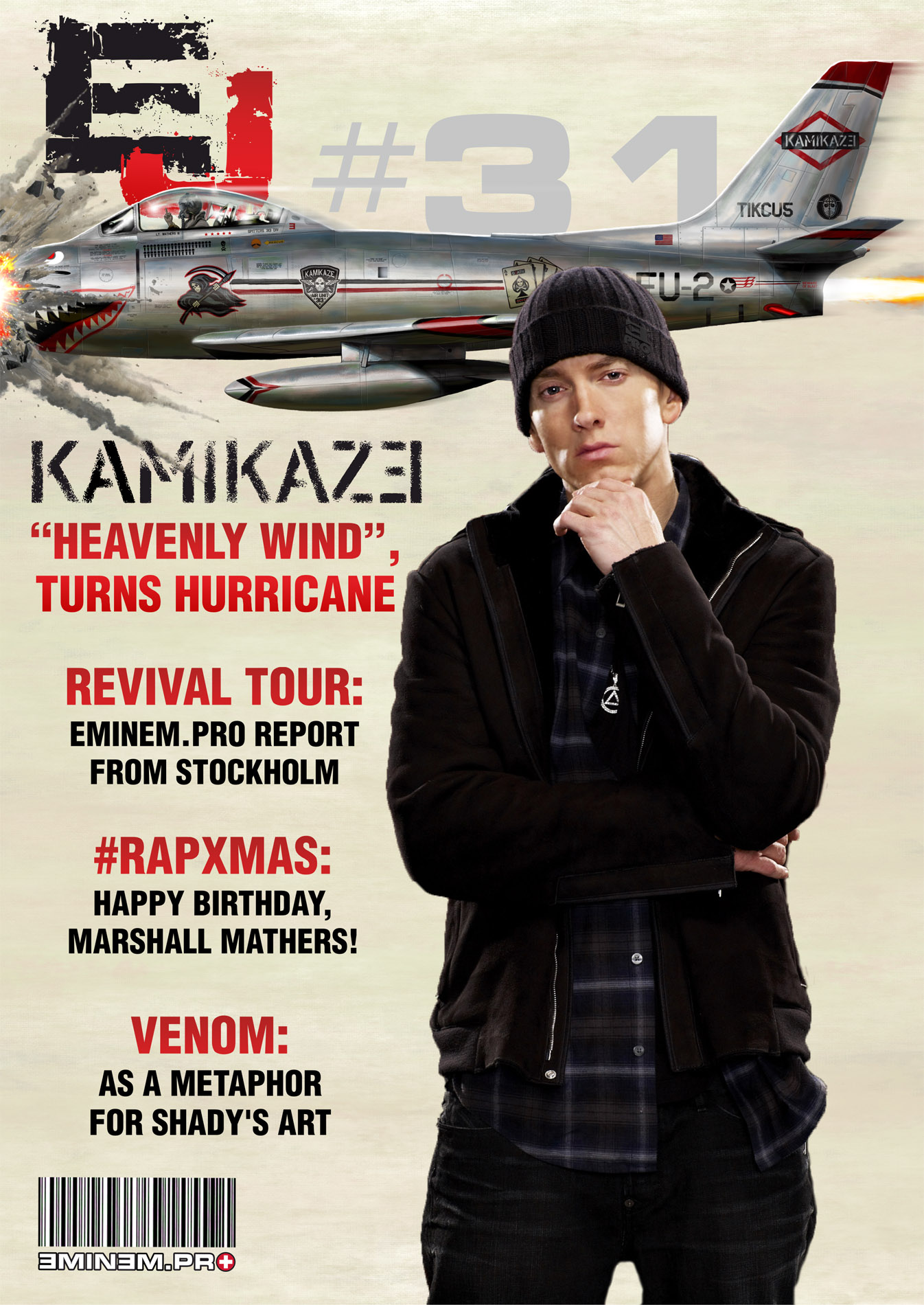 After a really hot September brought to us by lieutenant Mathers III, we are back with a new issue of our EJ Magazine!
Christmas came yearly this year, August 31, when Shady dropped an unexpected release of his tenth studio album on our heads. It was both a breath of fresh air for the fans and a vicious storm for the critics, haters and anything that stood in its way. Eminem once again is the center of hip-hop controversy. Even after all this time past, there is still no calm after this storm and the album is still leading the charts all over the world and wows with his enigmatic performance.
The main theme of this issue of EJ Magazine is our big review of the new album. We dissected literally every line of Kamikaze and brought together the best bits and pieces about Eminem's latest work.
This issue also has a piece about the Revival tour which we had a chance to witness with our very eyes. As always, we try to submerge you into this experience as though you have been on this journey with us all along. While reading the piece, at least for a moment, you will get a grasp of the feelings and emotions that fill the atmosphere of Eminem's shows. We have videos of the performances on our channel to help you dive in even more.
Read on and enjoy!
— Editor-in-Chief
Igor Basenko


[EJ Site] or [Download PDF]