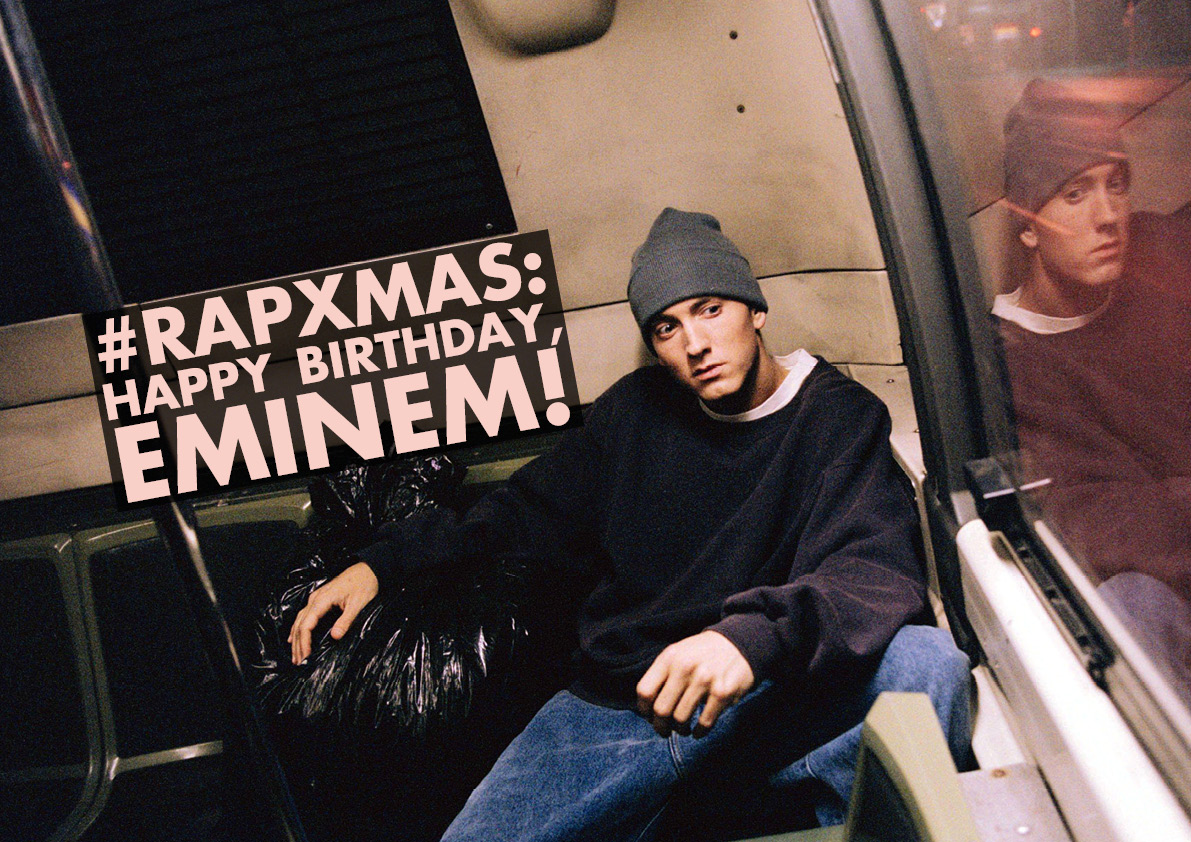 On October 17th Marshall Mathers is celebrating his birthday.
Rap God is turning 46, and for the fans it has been a RapXmas for a long time now. But if you dig deeper, Eminem is not only a Rap God, he represents the fucking pantheon! He is Nemesis and Phoenix, Hecate and Calliope, Phobos and Deimos of the hip-hop game. Like Heracles, by his labors he had proven his right to be at the Olympus, and he keeps doing that, though it's no longer needed.
This ain't quantum physics, and this cat's life is independent of the observer.
Marshall was and is one of the best, whether you like it or not. We want to wish Eminem a Happy Birthday! Each member of the ePro team feels somehow related to Em, after all the sleepless nights, chaotic days, searching for news and analyzing his lyrics. While listening to his music, we have been going through the same emotions, as he was while writing those lyrics. We felt joy after his successes and felt down after his failures. We wish Marshall many creative years ahead, devoted fans, new achievements and objective critics.
We love you, Em!
P.S. It happened so by chance that October 17th is also the birthday of our project. We are turning 7 years old. Seven crazy, hard, yet interesting, amazing years that we have spent in great company! We are grateful to Eminem for bringing us together and inspiring us. We also infinitely appreciate our readers and subscribers, thank you for choosing us as a source of information, and for giving us your trust and believing in us!