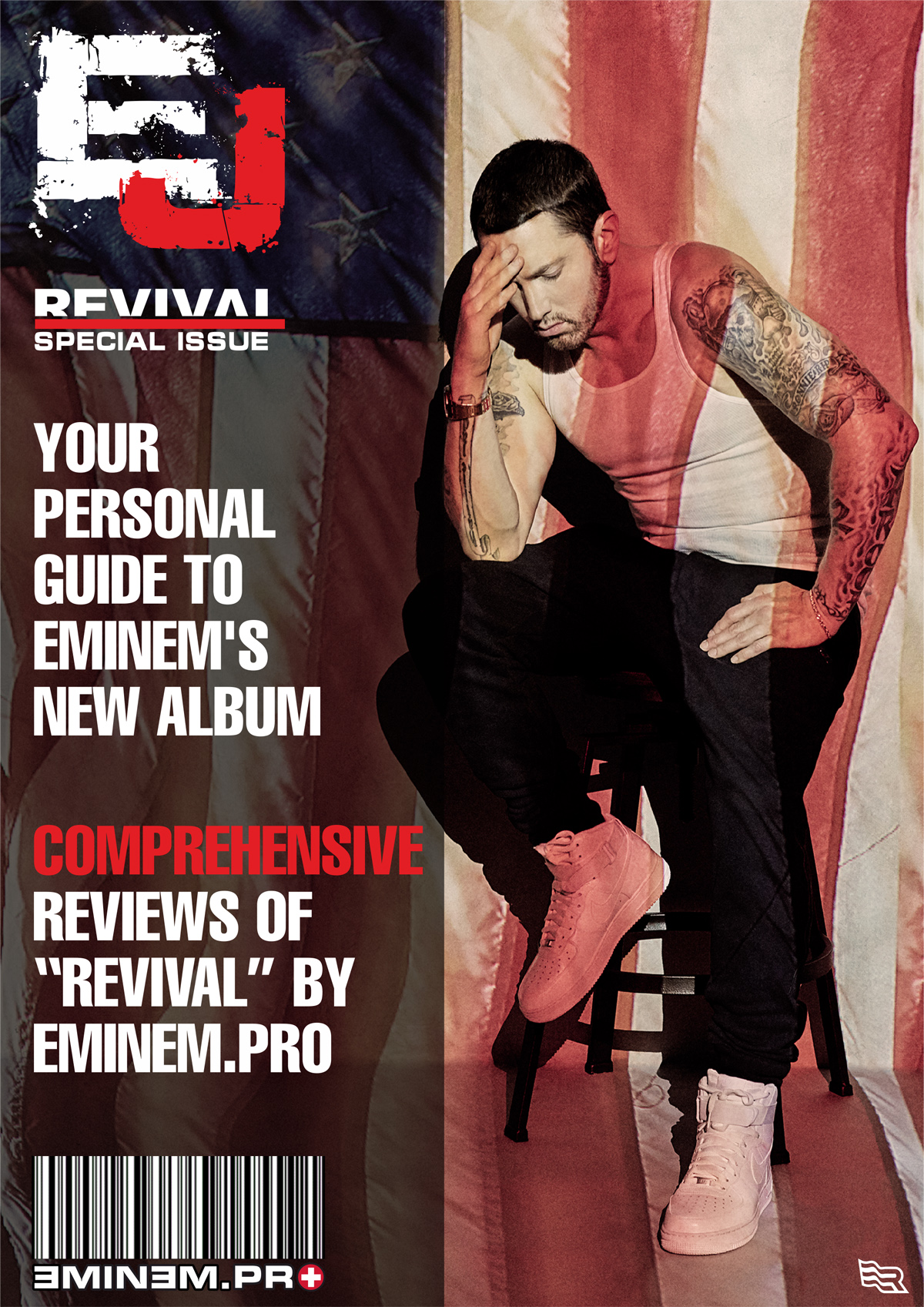 Last months of 2017 have been certainly very active and busy for our editorial staff, but we were able to find time and resources to make this special EJ magazine issue, fully dedicated to Eminem's 9th studio album "Revival".
The main topic of the 30th issue of EJ magazine is the full review "Revival" from several ePro editors. We have deeply analyzed Marshall's new work. This article will help you understand Eminem's message to listeners, so you can truly appreciate his creation.
This time, the main article of the issue will also be available in English, which means that all Eminem's fans can enjoy it, not only Russian-speaking. We really hope you'll like our work.
The Russian version of EJ magazine includes news about all "Revival" promo campaign events, that Eminem and Shady Records had conducted. To navigate you through the huge mass of information, we have compiled our traditional "The Chronicle", in which everything we know about the new album isa gathered in chronological order. We couldn't have ignored another big release of Shady Records — Yelawolf's studio album "Trial by fire", check out our detailed review.
Another important subject of this issue is our article about the 15th anniversary of "8 Mile". In addition to this load of information about Revival we have prepared two huge.. no.. enormous! reviews of the album's main singles "Walk on Water" and "Untouchable".
Read on, enjoy Revival, and don't forget to support Marshall by buying his new album: the CD or digital copy!
— Editor-in-Chief
Igor Basenko
Read / Download (FREE!): PDF / Android / iPhone
Support us: Facebook / Instagram / Twitter / Tumblr / YouTube
MORE: EJ Magazine celebrates its 5th anniversary! Let's see how it all started