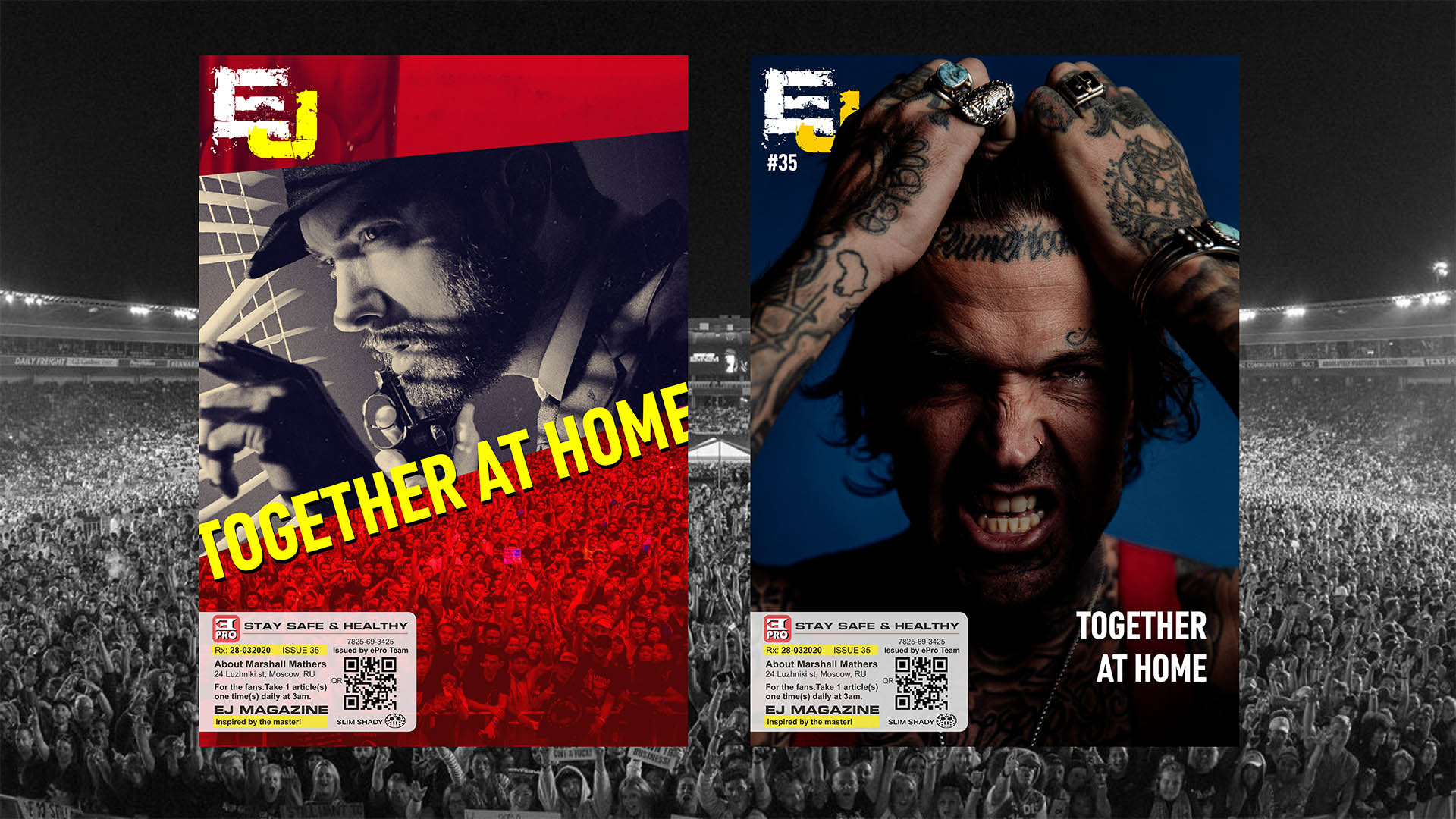 Dear friends! In these difficult times when everyone has to completely change their lives and habits in order to survive and keep safe those around us, ePro turns self-isolation into positive action. We are used to working remotely and we work on keeping you entertained while you are home-bound.
We present this EJ special issue in support of "Together at Home", the campaign launched by Global Citizen and World Health Organization to encourage people to practice social distancing during the COVID-19 pandemic. Many artists join the campaign playing intimate "home" sets, entertaining their fans and helping us stay at home.
The pandemic has changed many aspects of our life with the impact especially noticeable in show business: all scheduled shows are rescheduled or cancelled, all plans are disrupted, organisers and fans both losing their money. Yelawolf, Shady-family member, had to cancel his European tour.
This is why we decide to make this special issue for you, to write articles you can enjoy reading at home. We have a gift for the fans who had to miss cancelled Yelawolf's shows – a special review that will transport you to his show and will give you a taste of its magic.
Please, stay at home. If you feel sad and lonely you can find us on social media, we are always ready to talk.
Take care of yourself. With love, ePro.
Read on and enjoy!
— Igor Basenko &
Katerina Malik
Dig EJ / Download (FREE!): PDF
Support us: Facebook / Instagram / Twitter / Tumblr / YouTube
HQ Covers:
We present this @EminemJournal special issue in support of #TogetherAtHome, the campaign launched by @glblctzn & @WHO to encourage people to practice social distancing during the COVID-19 pandemic. Please, stay at home. Stay safe and healthy #StayHome 👉https://t.co/AMn19h4rLZ 📚 pic.twitter.com/3jToAyPnwF

— ePro Team (@Eminem_Pro) March 29, 2020