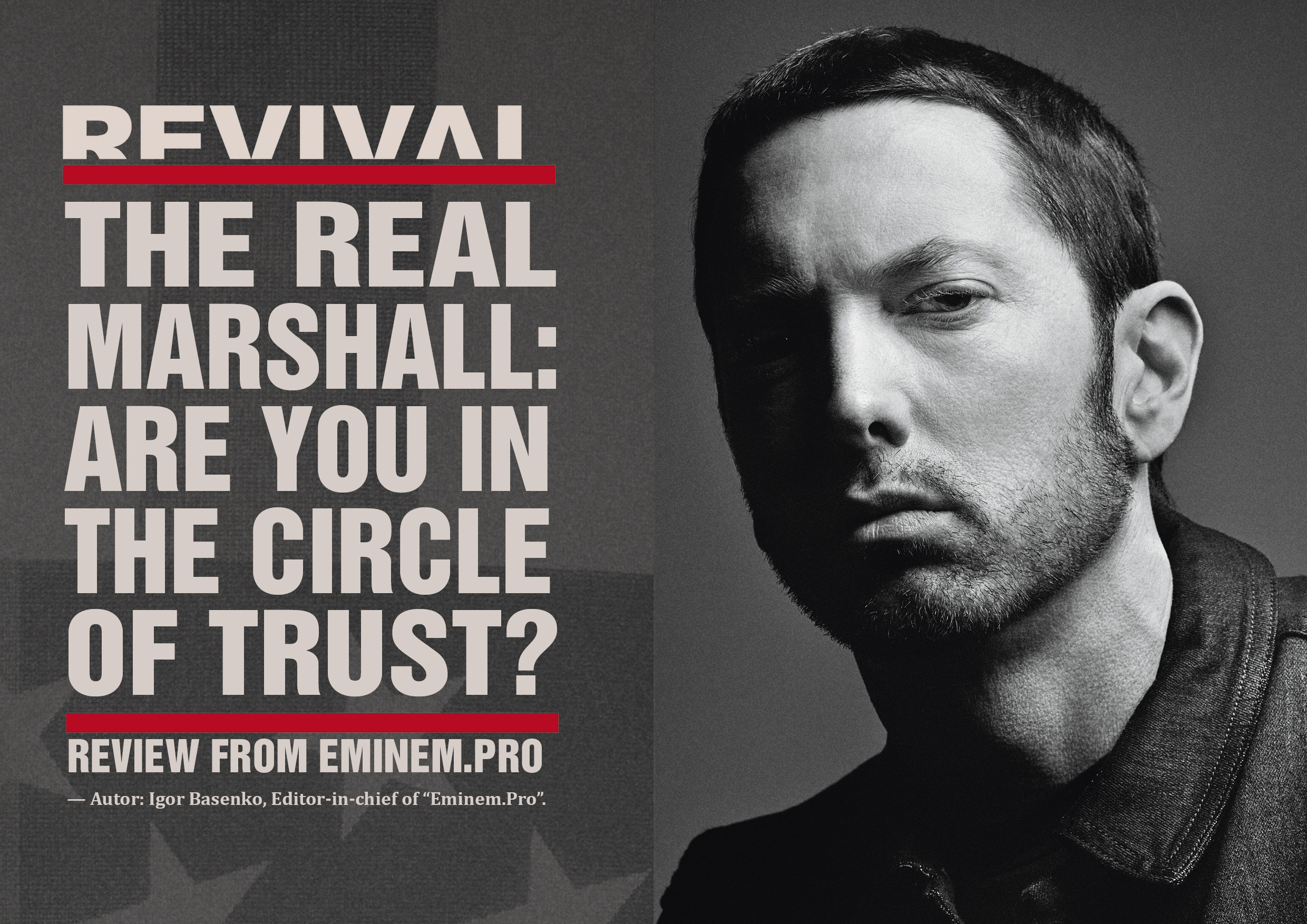 The main topic of the 30th issue of EJ magazine is the full review "Revival" from ePro Editor-in-chief. He have deeply analyzed Marshall's new work. This article will help you understand Eminem's message to listeners, so you can truly appreciate his creation. This time, the main article of the issue will also be available in English, which means that all Eminem's fans can enjoy it, not only Russian-speaking. We really hope you'll like this work.
— Autor: Igor Basenko, Editor-in-chief of "Eminem.Pro".
Read / Download (FREE!): PDF / Android / iPhone
Support us: Facebook / Instagram / Twitter / Tumblr / YouTube
On December 15th Eminem has released his ninth studio album Revival. After an unusual promo-campaign in October, Em has been teasing the fans for two months before he finally dropped what they always needed, although some of them still can't realize it.
What is this album about? It's about Marshall's insecurity. He is uncertain about his past deeds (In his relationships with closest people – daughter, mother, wife and his career), he is insecure in the face of fans ( Can he surprise us or give us what we want?), he is insecure about himself (self-criticism and high expectations toward his own work), he is insecure about his country ( he doesn't understand how such a thing as racism can still exist nowadays, and how a country like the US which was built on the blood of the people fighting for freedom could end up being this way). The album is also about remorse. About finding answers. But above all this Revival is about Marshall Mather's life.
Just like the author the album turned out to be complicated and diverse. Eminem combined multiple genres, like pop, rock, and hip-hop, of course (would be weird without it), and new hip-hop styles as trap and mumble rap. He raises different topics in this album: love and relationship, success and problems, understanding, regret and remorse.
On Revival listeners face a grown up and wise Eminem, he is now a mature artist, who criticizes US political system and President Trump, he has his beliefs and his own social stance, he understands his past mistakes and repents them.
In the 19 tracks Eminem was able to gather not only all these vivid thoughts, but also invite such artists like Beyonce, Ed Sheeran, PHresher, Alicia Keys, X Ambassadors, Skylar Grey, Khelani and Pink to contribute and tell their part of the story. Equally impressive looks the team which was working on the album. Here are legendary Dr. Dre, Rick Rubin and Mark Batson, Eminem's homie from D12 and his hypeman Mr. Porter, who has been producing Eminem's work from the beginning of his career, also old-stagers of production Just Blaze, Alex Da Kid, FredWreck, Illadaproducer and Scram Jones. The list truly is remarkable. But the album itself is far more impressive.
THE INNER DEMONS
Opening track of the album Walk on Water is very soft and personal. It has become the first single from Revival to be presented to public. It is filled with serious topics about problems which are familiar to all major artists, celebrities and media personalities who are at the center of the public eye. Beyonce's voice in the hook helps to convey the meaning of the track perfectly.
Many people will say that Eminem's ninth studio album is a mix of unrelated tracks and they will be wrong. It may seem so at the first glance. But we already know that Eminem like no other artist can hide Easter eggs in his tracks and discreetly lead the listener through the album from track to track.
You may ask me what is the main topic of Revival. And I'll answer that we face an ordinary man, no gimmicks, just Marshall, who gave up Slim Shady's personality, took off Eminem's mask, sent Ken Kaniff to take a piss (but he's still around). Eminem, who led private life all those years hiding public and avoiding paparazzi, talks to you, obnoxious, criticizing and unsatisfied listeners, he tells you something personal. In fact, he just lets you into his comfort zone which he had never done before, he opens up his soul, guiding you through all the inmost moments of his life. He has a lot of doubts and insecurities. Walking you through the whole album, Marshall seeks answers to the questions which were raised by his insecurity. That's why the album turned out to be so diverse and versatile.
First track begins with questions "Why are expectations so high? Is it the bar I set?" and while remembering all stages of his artistic life Eminem tells listeners that he's not God, but "God – like" as long as he's got a mic. At the end of the video to the track he points that it is time to leave Slim Shady behind (and shows it in one of the scenes, where he finds Slim Shady frozen under the ice) and to move on. Move on to Marshall.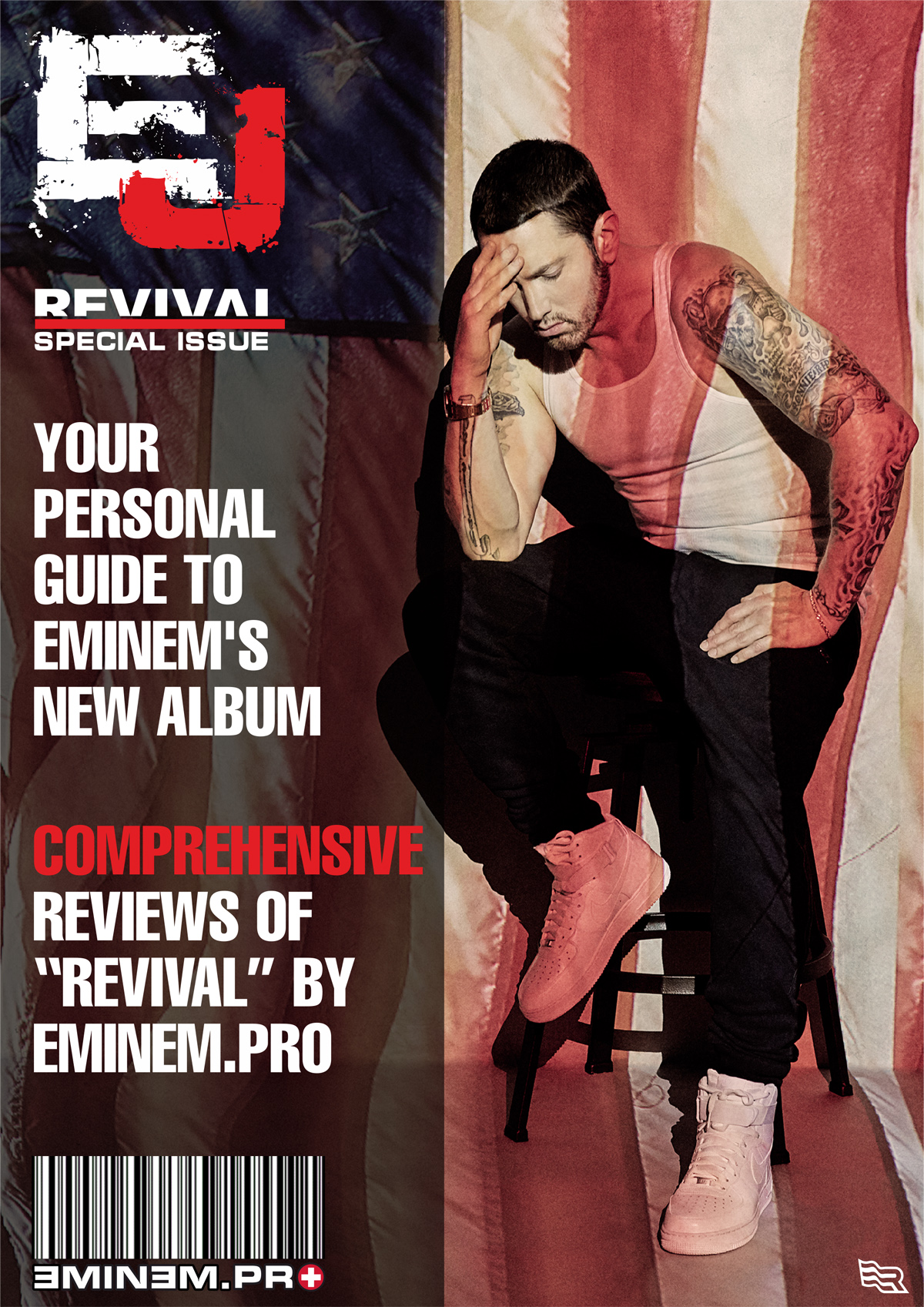 And just for the moment at the end of the first track Eminem lets Slim Shady to pop one more time and shout "Bitch, I wrote Stan". You couldn't have not noticed how the flow and tone of his voice changes at this moment, how aggression shows. And Eminem wouldn't be Eminem if he hadn't artfully continued this topic further on the album. Rhyming the final phrase of Walk on water – "Bitch, I wrote Stan!"- with words snowman and hand at the first line of the second track Believe in which Eminem makes a U-turn in the mood. From insecurity and light-flow Eminem goes to the question "Do you still believe in me?". His doubts weaken. In the two first tracks of Revival Eminem shows some inner confrontation with himself. First in Walk on Water Em asks himself can he still do the tracks which would satisfy his fans, and in Believe he answers himself "Yes!" being now confident in himself. But during the whole track the question "Do you still believe?" is asked. Marshall doubts his credibility because his entire career he was his own greatest critic.
But despite all criticism, which he handles badly, Eminem thrives to give listeners only great music, to give them what they want and at the same time he wants them to believe in him, to believe that he can still make it. And how can you know if the fans who follow modern hip-hop trends believe in you and what they want if you don't try something new? Maybe record a trap-track? Eminem experiments in modern hip-hop genres in his attempt to give fans what they want. Believe, for instance, is a trap-track which sounds extrinsical to Eminem's usual style and the sound of the album in general.
But Em doesn't stop at one track and tries himself in the trap sub-genre, mumble-rap, which he hates so much. And don't be disappointed by the fact that he invited the rapper Phresher and rejected a verse with 2Chainz, that some of you were hoping for.
In the mumble composition "Chloraseptic" Marshall battles an unknown opponent, apparently one of the new generation rappers. But can they compete with him? Of course not! And all Em is left to do is to make fun of the situation, showing everybody that they've messed with the wrong guy. Marshall compares himself with Simon Cowell, the strictest judge from the "X-factor", and saying that his lyrics and rhymes are incomparable. Do you want to argue that? It's even easier to visualize Eminem's threats to destroy opponents and ways how he would do it while the beat produced by Mr. Porter, his hype man and colleague from D12, plays and adds an icing on the cake.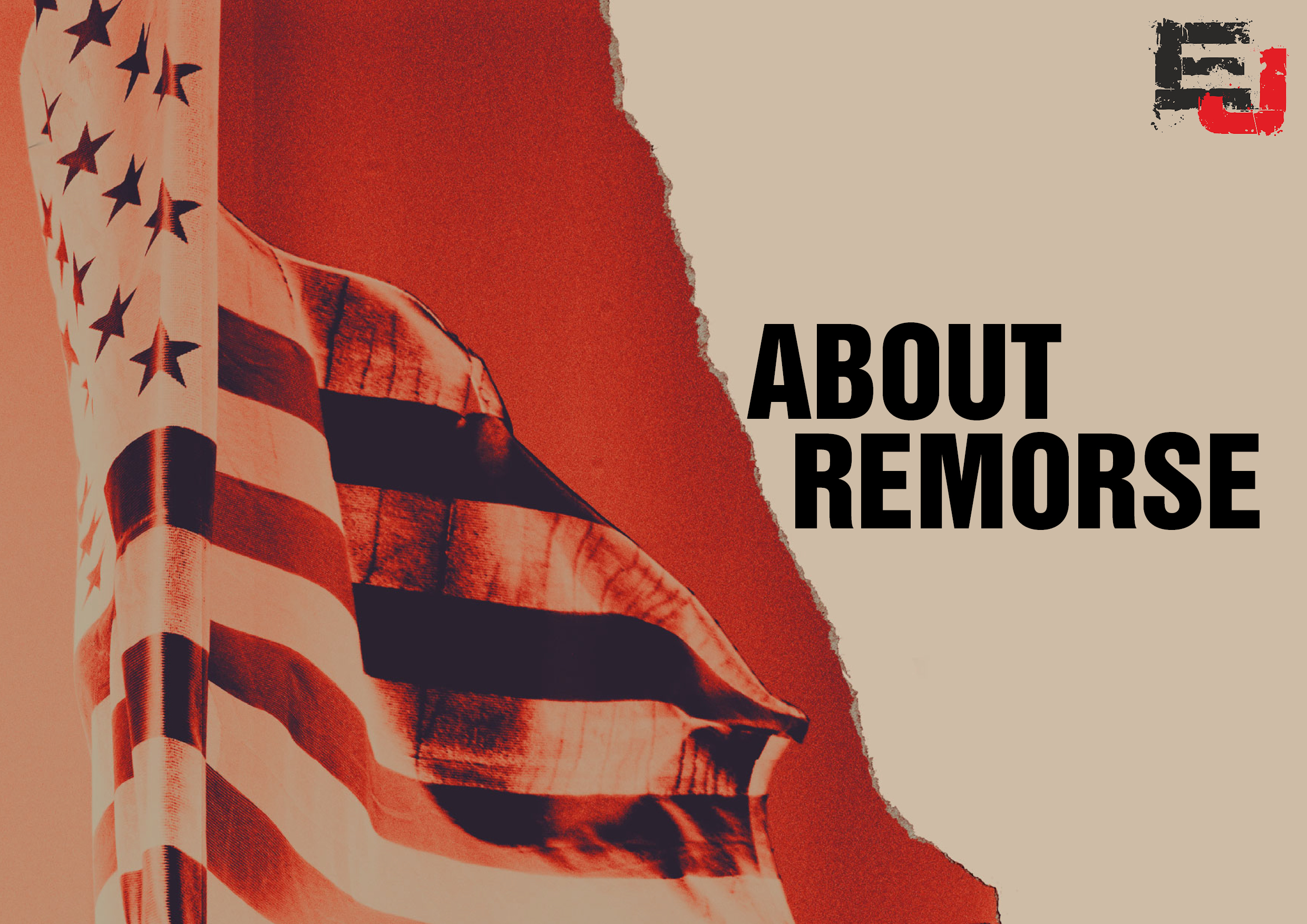 From track to track Em goes through topics that interchange from naughty rhymes to dramatic seriousness that introduces us to the chaos in his head. One of topics is the bullshit happening in his country. But the main theme that connects all tracks from the album (and even some of his older works) remains the same – its insecurity and search for answers. If it used to be personal questions that needed answers, now in Untouchable, albums second single, Marshall spills out his anger on the country's authorities, represented by Donald Trump, in a 5-minute long tirade about racism, police brutality, poverty, speaking on behalf of a racist cop and a black man from the ghetto. Even if you don't appreciate first part of the single, you are most likely to enjoy the second one with a melodic beat and piano background. Marshall bursts out questioning how these things can happen in the present day, when all the people should have learned the lessons of history and racism should be long gone.
The fact that Marshall criticizes country's authorities is not new. You can remember his attacks on former US President, George Bush. But if in his early years he was doing it for fun, this time we see a grown up and wiser critic with a social stance, who speaks seriously and encourages his listeners to open their eyes and make a change as a collaborative effort.
The direction changes again on Revival's third single. If in Walk on Water he fought himself, questioning his ability to write quality music and meet expectations (his own expectations first and foremost), in Untouchable he puzzled the listener with serious themes and political issues, in his song with Ed Sheeran he asks himself: "Why am I doing these awful things?".
River is a song about failure in relationship and its complexity. He is an expert in it, as he has made a ton of mistakes before. Like his on & off relationship with his wife. His relationship with his daughter who hardly ever saw her father because of constant performances and interviews. His relationship with his parents, especially his mother, but also the non-existent relationship with his father who abandoned them when Em was a child.
In River Eminem is portrayed as a lover of girl, who cheats on her boyfriend because he cheated on her. Damn, Em loves to confuse everything. Eminem knows that girl is using him, but stays with her. When he finally loses interest, and breaks up with her, her boyfriend dumps her too, as he had discovered her unfaithfulness. To make the story interesting the girl gets pregnant with Eminem's baby, but because of his selfishness she has to make an abortion. The hook by Ed Sheeran brings words of remorse to the River track. Eminem compares this situation to his own actions and is willing to show us that it is time to wash out his sins.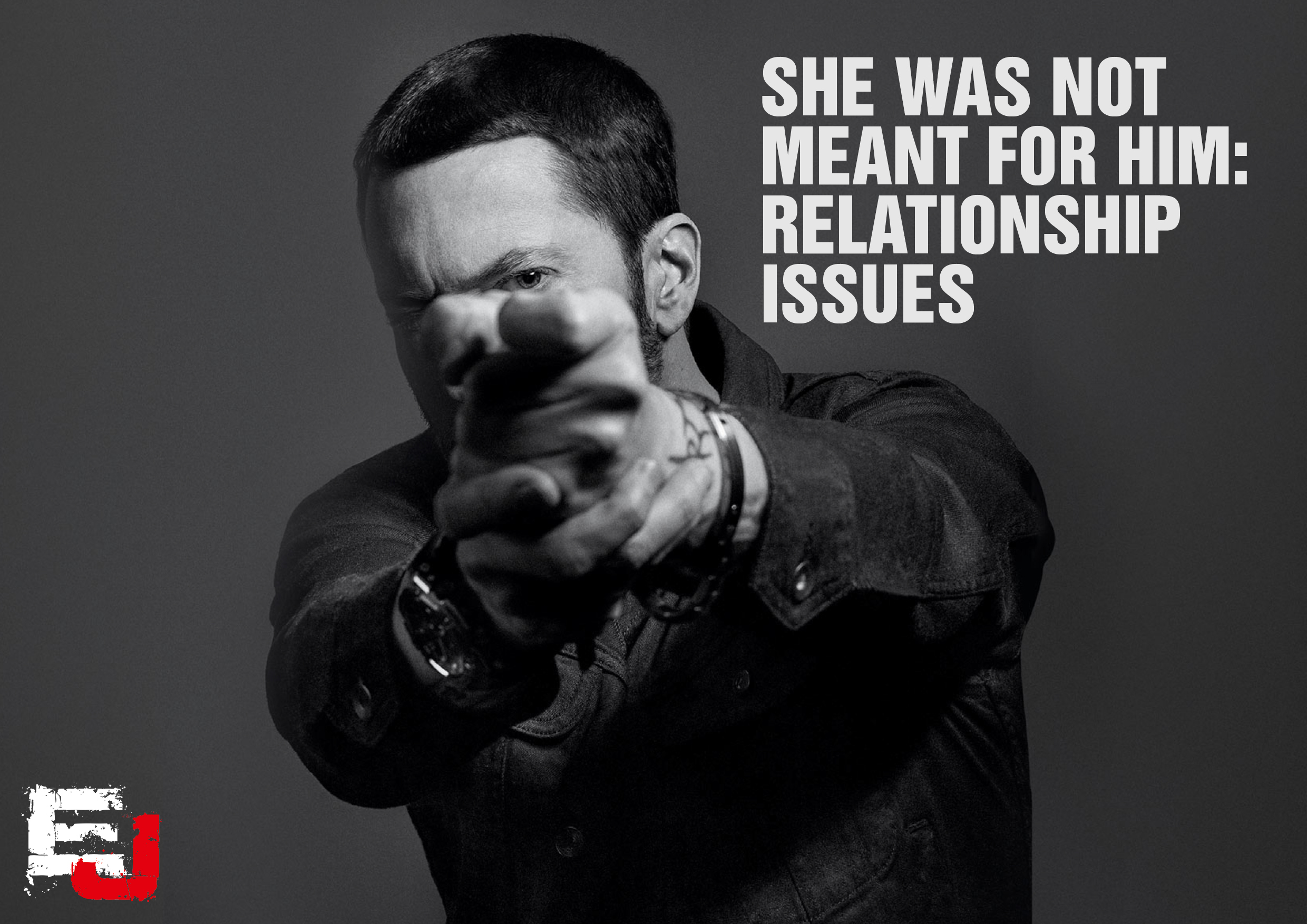 On MMLP 2 we have already seen Marshall's attempts to make it up with his mother (the track Headlights), where he was regretting everything he said about her in Cleaning Out My Closet. On Revival, he brings up a similar topic with his wife Kim and daughter Hailey. He tells two parts of the story with his wife, composed from Remind Me (and its Intro) and Bad Husband. First, he describes her as crazy, out of limits woman, but perfect for him as he is equally crazy.
Damn girl
You drive me crazy
You may be crazy too
You make me do things
I normally wouldn't do
You make me feel things
That I never felt
You gotta be the real thing
'Cause you remind me of myself
The first part of the story about their relationship with Kim he tells on the track Remind Me. He recollects memories and takes listeners back to memory lane. Eminem underscores it by using the sample from My Name Is in the end of Remind Me Intro.
Their relationship started good, he describes it in Remind Me. Eminem describes those times as carefree: they were young and madly in love with each other. To give the impression of wild and passionate love Eminem uses a sample of Rock'n'Roll by Joan Jett & The Blackhearts.
The second part of their story is told through Bad Husband. This track is dedicated to his ex-wife. The song's name describes Marshall himself. Though previously rapper had admitted Kim's positive influence in the song Stronger Than I Was, Bad Husband is the first track he had written to apologize for the pain he caused.
Eminem claims that even though the good moments of their relationship are outweighed by all the quarrels and failures, he remembers them all (for example the birth of their daughter Hailey). The complexity of their relationship is portrayed in the line "Not bad people, just bad together". In conclusion Em says that he regrets that their relationship ended up such a failure.
If it could be spun back I would do
So many things different
The two-track story about his wife continues in a couple more tracks on the album, for example on the track Tragic Endings, in which he describes how a relationship turns from great at the start to disastrous in the end. Just like his and Kim's. Eminem had been bringing up this topic many times, most recently in Love the Way You lie (Recovery album. 2010).
This parallel is most obvious when in Tragic Endings Eminem comes to the conclusion that it is better to avoid situations that lead to problems and then eventually to the end of relationship, or it can be too late (Just like the end of Bad Husband, isn't it?). Extraordinary Skylar Grey vocals help to make the picture of unhealthy relationship even more vivid, as she has many songs about it and knows how to deliver these emotions.
One more track about relationship is Need Me and it was recorded with Pink. In it Eminem describes unhealthy relationship, full of unfaithfulness and lies. Both sides in this relationship are not satisfied with each other but stick to their bad habits and never ending relationship. Their love Is addictive, no matter what happened between them before, that's what the hook "Maybe you need me" is about. With this track Eminem describes his constant break ups with Kim and numerous efforts to get back together.
Tracks about relationships on Revival are great continuation of his previous works. It shows how mature he has become and his new perception of his life and past actions.
INTERLUDE
The first half of the album turned out to be very diverse in content, so for the first time in his career Eminem decided to divide topics with a light interlude, while previously he has been using skits in his albums to sharpen their themes. Alicia Lemke, who passed in 2015 due to leukemia, sings same name as the album Revival Interlude softly and calmly. I don't know the story behind this mini-track yet, maybe Em will share it later in his interviews or in Genius annotations.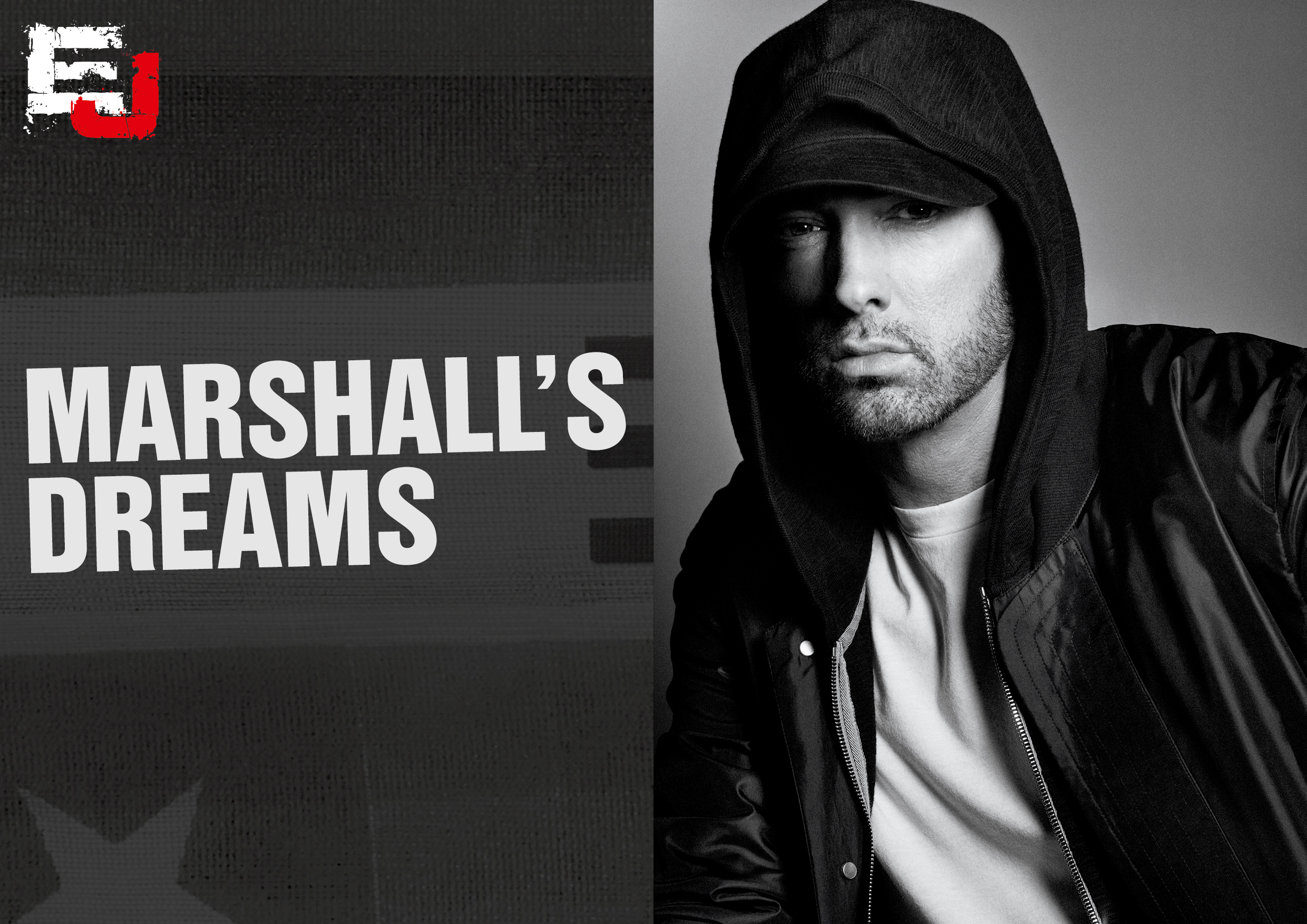 There are some tracks on the Revival album that are not connected to the main subject, in them Em lets his fantasy astray, and just tells stories. These stories are connected to album's topics only indirectly.
One of those tracks, liked by fans, is Framed, and it depicts a fictitious story, in which Em gets arrested for homicide because his song lyrics ''it just happened to match up perfectly / With the massacre or the Burger King burglary''.
''But it never occurred to me I could describe a murder scene / In a verse and be charged with first degree'' raps Eminem in Framed.
The beat and the flow of Framed reminds us of Eminem of the Relapse era, and the track itself can be considered one of his "dreadful" tracks, like "Kim" and "3 a.m.". Eminem told Shady 45 that the beat from Framed is one of his favorites and he had to make a track with it. "When you are framed you got to rap something evil, like a serial killer, that's what I think". Eminem used his chance to mock President Trump, who he hates, talking about his daughter Ivanka, and this lead to a new wave of criticism hitting him again. So, Eminem partly supports topics risen in Untouchable and Like home (which I'lll talk about later).
In framed Eminem says:
"Donald Duck's on, there's a Tonka Truck in the yard / But dog, how the fuck is Ivanka Trump in the trunk of my car? / Gotta get to the bottom of it to try to solve it / Must go above and beyond, 'cause it's incumbent upon me / Plus I feel somewhat responsible for the dumb little blonde''.
The story in Framed resembles a bad dream. It's like a hint that he is already awake. He is Marshall now, though he used to be Shady (everything is possible in your dreams). This track may be parallel to the final part of the album, when he regains consciousness in the hospital bed(like waking up from a bad dream). But let's not go there yet.
One more fantasy track on Revival is Heat, in which Eminem tells how he met attractive girl, and then has been chasing her to have sex. First, he follows her by car, later as a shop employee, just to find out something about her. This track is full of filthy thoughts.
In 2017, especially with all those harassment scandals in show business, the public couldn't appreciate jokes like this. But these pictures painted are nothing Eminem hadn't done before. Are these jokes illegal now? People seem to go crazy. Many people call Framed lyrics disgusting, criticizing them, and some even asked to ban Eminem in Apple Music.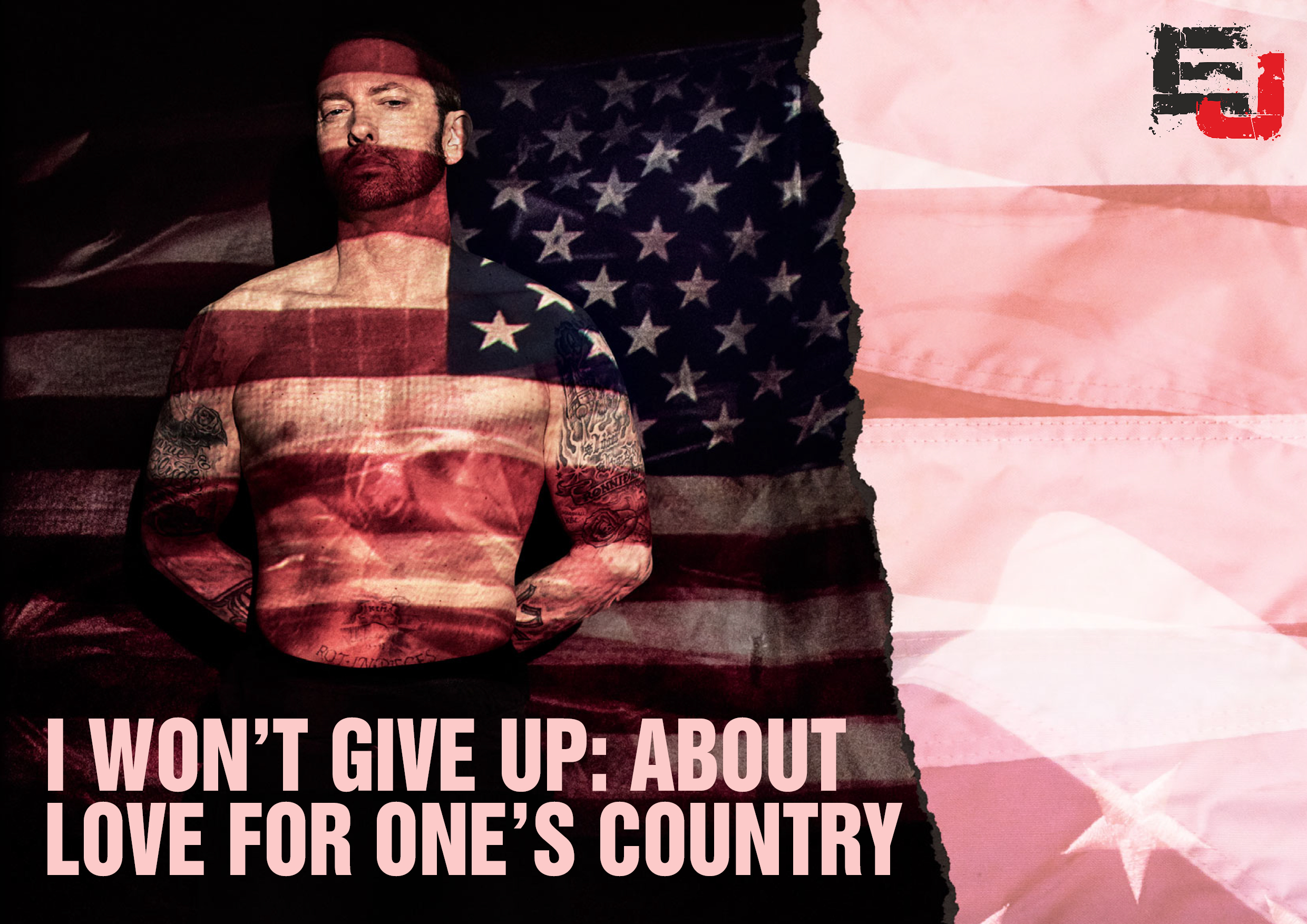 A lot of fans accused Eminem in being too political on Revival. They hear Untouchable, see the album cover with a flag on it, and they come to this conclusion. Yes, there is politics on Revival, and yes, Eminem speaks out his thoughts and claims about the administration, but only those people who haven't heard the album, or didn't understand it could say that it is too political. Partly Em is responsible for it, being politically active before Revival came out (remember "Campaign Speech" and "Storm" freestyle, in which he disses Trump).
Politics has always been a part of his creation. When he was young, he was full of protests, it was obvious in his albums The Slim Shady LP, The Marshall Mathers LP, The Eminem Show, Encore. This protest is a part of him, even if we don't mention the mischievous Slim Shady who has been doing whatever he wants. Now, as I said earlier, Em has his own vision and opinion of what's going on in politics, and he doesn't like it.
His political views are represented only by two tracks from Revival: Untouchable and Like home.
Despite the fact that Em attacks US government and President Trump in Like Home verses, this track is a real anthem. An anthem to his country. Just listen to the chorus.
From the first lines it's obvious the Marshall wants to share his emotions towards his country ''Yeah, shout to everybody / Who's been on this trip with me / You don't have to, agree / But if you feel like me''.
Like home is very different from his early political tracks like White America, Mosh or Who Knew. Though he is attacking the President, it's still an anthem for his country. He is talking about real things and the actual political situation. This track will sound very good live, just like Not Afraid, and will be a great addition to Em's collection of songs with deep meaning and real raw emotions. "I won't give up!"
That's all of the politics that's on the album. And after analyzing it you understand that it is not about politics, it is more of a protest, a love to his country, a will to make it better, the pure emotions every person shares, no matter what country we are talking about.
And here's to where we all began, all began
Here's to the land that made me
And made me who I am, who I am
Here's to the land that raised me
This one for the only place that really knows me
From the cracks in the road that drove me
There's no place like home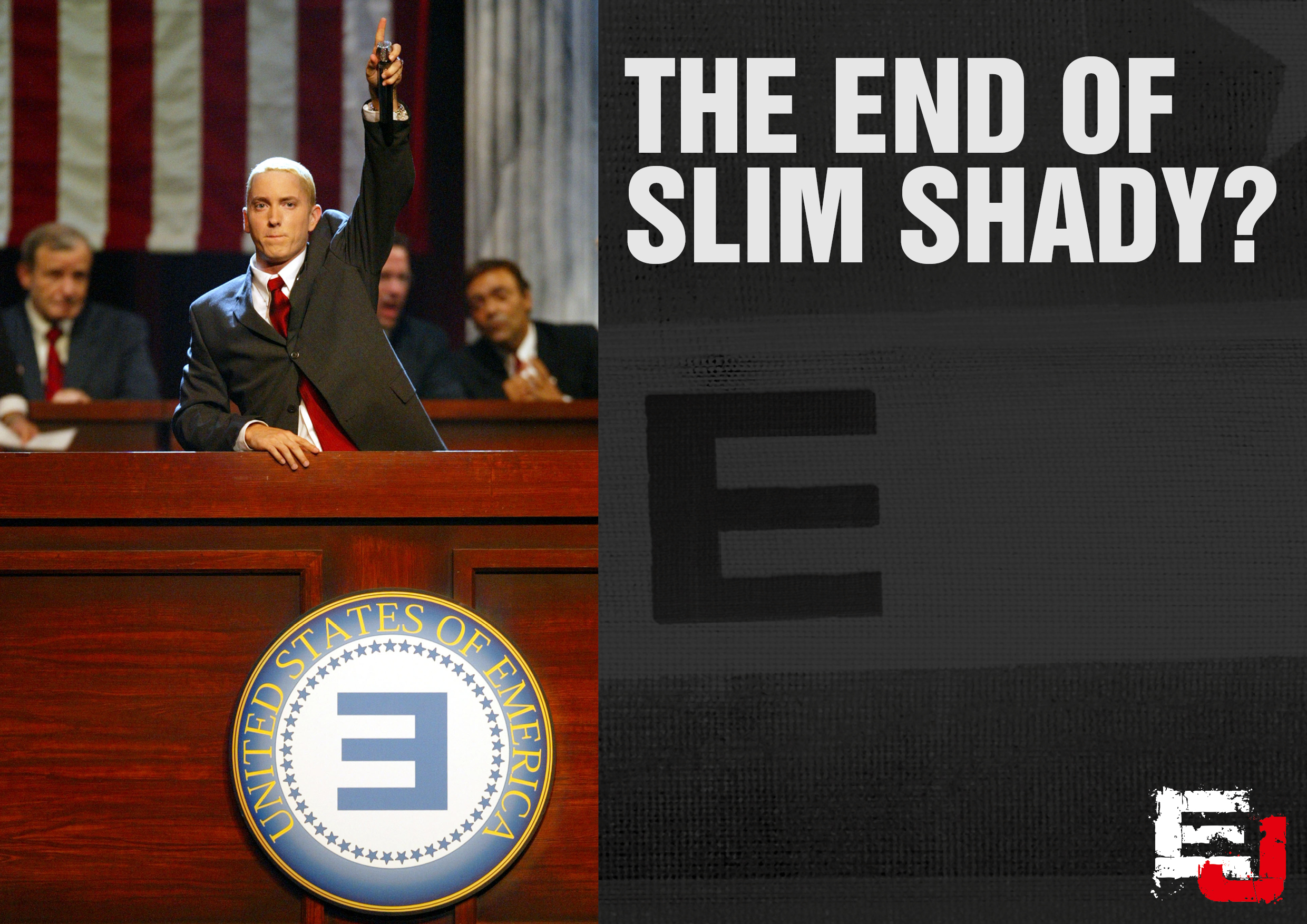 Few tracks on the album are dedicated to the rap-game and the regrets he has, looking back on his long hip-hop career. Part of them are connected with Slim Shady's actions.
Eminem starts this topic with another anthem-like track Nowhere Fast, recorded with Kehlani and full of charming piano chords and drum sounds.
Em speaks about his journey in the rap game, about what happened in his youth, and reminds that after dark comes the light (it's a metaphor of Slim Shady). He challenges some forces, and tells that nothing can stop him. In Nowhere Fast Eminem also speaks about the issues that go hand-in-hand with him becoming a hip-hop legend.
"Make time stop, will I ever fall off? That day will never come / 'Til the pine box, bitch, fuck you! I'm better than I ever was / 'Til the bomb drops, hope it never does / But I'm not gonna sweat it 'cause / This world's screwed, it's already fucked / And I'm on top, so everyone's just" — Ashes blowing in the air.
In Offended, one more track on this topic, Eminem also reminisces on the past, and realizes that he doesn't feel any compassion to people he has been hurting during his career. And there are a lot of these people. In one of his interviews he said he likes to mention people if their names rhyme good with some interesting words and he can make a nice line. That's why many people, mentioned in his songs, haven't done anything to Eminem, and he also didn't necessarily want to annoy them.
Why is this topic even on the album you may ask me? It's one of the most important for Eminem and for his fans too. Eminem is not only looking back on his long career. He looks back on the longest part of his career, in which Slim Shady has been dominating. On Revival Eminem not only locks up his evil twin (watch Walk on Water video), but also points out his disappointment in him.
The main song on this topic is In your Head. Eminem uses the sample of the 1994 Cranberries hit Zombie, calling shady "Zombie in his head" (And fuck those of you who blame Em for using old pop samples!).
Slim Shady was born,while Eminem was sitting on the toilet, and his purpose was to take responsibility for cruelty and obscenity of some tracks. Slim Shady has become Eminem's alter ego, taking over more and more as Em's addiction developed. Slim Shady is the one to blame for showing Eminem's personal problems in tracks, mixed with music.
Slim Shady was created so Eminem could say anything about anyone whenever he wanted. But in In your Head Em is regretting the words he had been saying in the past.
"Hailie, baby, I didn't mean to make you eighty / Percent of what I rapped about / Maybe I shoulda did a better job at separating / Shady and entertaining from real life".
He is taking responsibility for his alter ego, and "locks it back".
"Fuck it, I've done enough in this rap shit / Recovery brought me nothin' but back / To right where I was and perhaps / This coulda been my victory lap, if I wasn't on the verge of relapse".
Besides all this, using In your Head Eminem takes us to the final part of the album, speaking of Shady's influence on him and his daughter Hailey.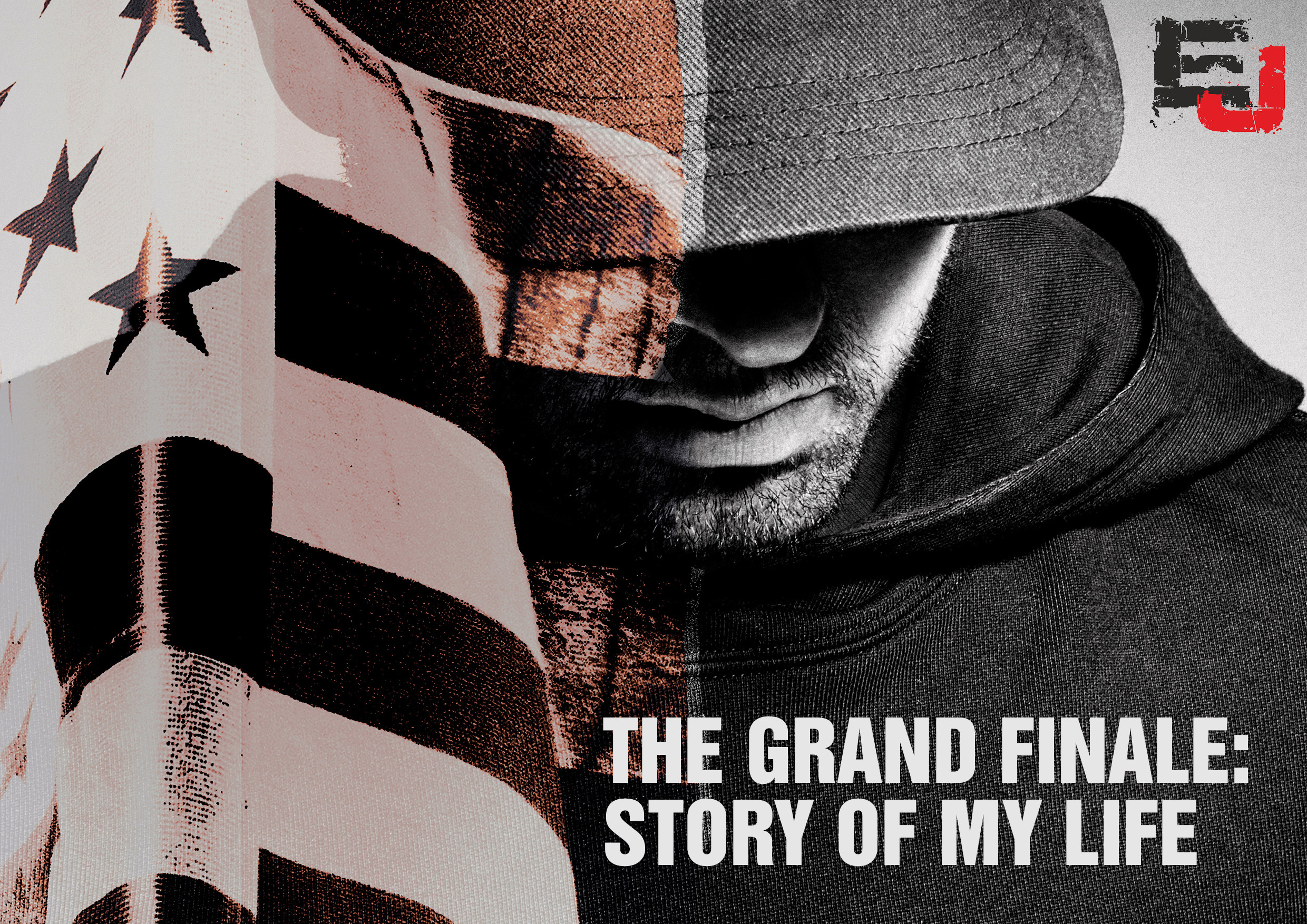 The final part is my favorite. In the last two tracks Eminem takes us back to December 2007, when he suffered an overdose which nearly lead to his death.
The first part of Revival's final track Castle is dedicated to Eminem's daughter, Hailey. In an interview with Shade 45 on December 15, Eminem spoke a lot about Castle. "When Hailie was about to be born I would always write letters that I thought maybe one day I'd give her, or you know, just to have them, and that's kind of where the concept came from, like, let me start from the beginning and then it goes into the addiction part. The "Castle" song basically takes place in 2007, which leads to the overdose, which leads to Christmas and her birthday and me missing that because I was in the hospital. Me not being there for my kids for Christmas was tough. Sometimes something will happen where it'll make me think of something like that and then I'll figure out like, okay, I haven't really talked about this yet, this part of it".
The track Castle is a letter Eminem is writing about raising his daughter in the public eye and all complications that go with being a pop star. The name of the track (Castle) is associated with his career and popularity. The walls of this "Castle" had become a barrier blocking him from a normal life with his daughter.
Because of Eminem his daughter had to adjust to being famous just like her father, and suffer from Marshall and Kim's relationship going public. For instance, the little girl had to hear tracks like "Kim" and "97 Bonnie and Clyde", in which Em speaks about her mother and even uses her voice as a sample.
Castle is probably the most personal track on Revival, and it ends with the sound of him taking pills, overdosing and falling to the floor.
If someone would want to make a movie off Revival, this is the place where the screen goes black and the words "X weeks later' appear.
That overdose in December of 2007 had almost become fatal for Eminem. It happened on Hailey's 12th birthday. And when he woke up in January 2008 in the hospital, he couldn't move because his body was paralyzed completely. He didn't remember anything and didn't understand anything. This dreadful period is described in the final track Arose, closing the album Revival.
In Arose Marshal speaks about the time between him passing out in bathroom and waking up in the hospital. He imagines what could have been, remembers his daughters, brother, mother, and thinks of all the great moments he could have missed if it was his last day on Earth. He also sees his deceased friend and colleague Proof while hallucinating.
In the end of Arose we hear the sound of tape rewinding, this way Eminem shows that life had given him a second chance, as he is still alive. He uses this also in the track Bad Husband, wishing he could turn back time and change some things, which lead to him and Kim breaking up ("If it could be spun back I would do So many things different (things different)"). But in Arose he rewinds the tape to show how important his daughter is to him.
In the last verse of Arose, which is an "extended version" of Castle, Eminem returns to that unfortunate day – 25th of December and raps about what he had to do that day, "I'm pledging to throw this methadone in the toilet / Shred these old letters I wrote / All that old pathetic loathing, closing credits can roll".
Arose is made based on the beautiful sample of Bette Midler's song The Rose, recorded for the movie of the same name in 1989, shares the idea with the original song, teaching us to be risky at the face of troubles and uncertainties.
I'm proud to be back
I'm 'bout to,
like a rematch, outdo Relapse
With Recovery, Mathers LP2
Help propel me to victory laps
Gas toward 'em
and fast forward the past
Consider the last four minutes as
The song I'da sang to my daughters
If I'da made it to the hospital less
than 2 hours later, but I fought it
And came back like a boomerang on 'em
Now a new day is dawnin'
I'm up, Tuesday, it's mornin'—now I know

*Toilet flush*
CONCLUSION
After writing this review for you to read I'll ask one more time: What is this album about? And I'll answer this myself. It is about Marshall's life.
What rating should Revival have? As my co-editors have said earlier, as a musical piece it deserves high ratings, but can we really rate someone's life?
As a listener, as a fan, as a person who writes about music I can say (only on my behalf) that I consider Revival to be quality work of a mature artist. For almost a month now it is in my playlist and I am still not willing to remove it from there. Revival is something you like to listen to again and again, and it's interesting to analyze all the tracks, finding hidden meanings and Easter eggs, which Eminem always likes to leave there.
Eminem had filled all the tracks with so much meaning, as he is telling about the most personal things on Revival. Listening to Revival you understand how Eminem had grown up and had become a mature artist and person in general. He now has civil stance and is willing to stand up for it, he had realized his mistakes and found inner strength to talk about it. And the main thing is that he understands now that he wants to fix things.
Is Slim Shady gone for good? I doubt it. We're probably gonna see him in upcoming Eminem's works, entertaining us with the same old jokes but in a whole new and different style, as always.
Revival is a precious gift. Eminem has told so much about himself, he had let fans into his inner world, previously closed to everyone. He had opened up. And this is worth respect. We should thank him for this work.
If you don't appreciate this album, maybe you just haven't understood what Eminem was trying to say. He had already answered to all "couch critics" in a remix to Chloraseptic. I'll just quote him.
Not as raw as I was, " 'Walk On Water' sucks"
Bitch, suck my dick!
Y'all saw the tracklist and had a fit 'fore you heard it
So you formed your verdict
While you sat with your arms crossed
Did your little reaction videos and talked over songs(chill!)
Nah dog, y'all sayin' I lost it?
Your fuckin' marbles are gone (wait, Em!)

…

Then I took a stand, went at Tan-Face and practically cut my motherfuckin' fan base in half and still outsold you
You just called my shit trash?
Thank God, I rap better when the odds are stacked
"Revival's wack, I don't like the 'Zombie' track
And when he's talkin' that garbage psychotic crap
Where's your content at?
What's with all the conscious rap?
P!nk, Beyoncé this and Kehlani that" (yeah!)
I just add it to the fuel in my rocket pack
'Til I'm ready to respond, then I'ma launch it at 'em
Idiotic from the fuckin' embryonic sac
To the body bag, I'll be back
And when I am, I'll be at your fuckin' throat like—

Like Chloraseptic