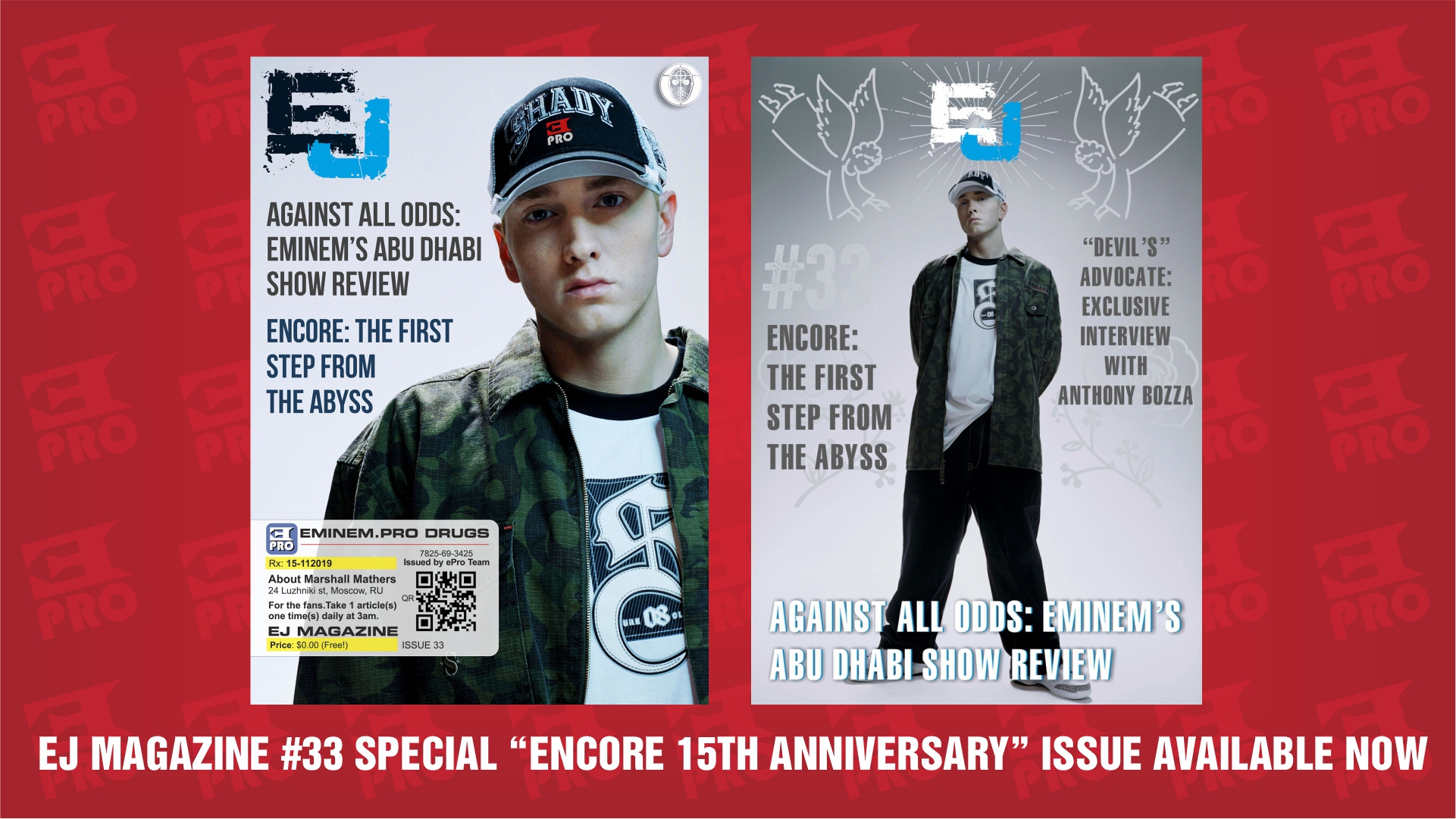 Hi Stan! This is ePro and Issue #33 of our EJ Magazine.
We dedicated this special issue to the 15 years anniversary of Eminem's most controversial album — "Encore". This issue is designed completely in the style of the album cover. We have used exclusive 2004 Encore promotional photo shot pictures of very high quality. We would recommend that you zoom in when reading to take in all the details you might not have noticed before.
This issue consists of exclusive articles our editors wrote for the Encore's anniversary.
Our big review of Eminem show in Abu Dhabi on October 25, 2019 is one of the main features of this issue.
Read on and enjoy!
— Editor-in-Chief
Igor Basenko
Dig EJ / Download (FREE!): PDF
Support us: Facebook / Instagram / Twitter / Tumblr / YouTube