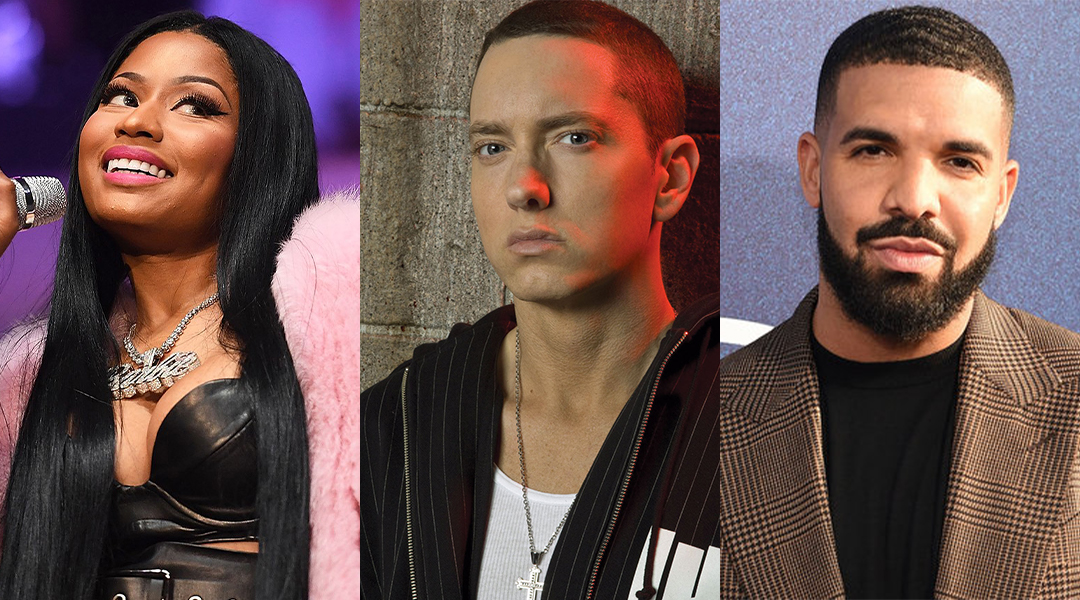 The updated US digital song sales list shows Eminem among the artists with the highest number of chart-toppers.
On the list of 11 names, only three belong to hip hop artists. It is not that bad, though, as traditionally, hip hop struggles to compete with pop and country in terms of actual sales. So most artists on the list represent these exact genres, with R'n'B sprinkled at the end. Our hip hop forces guard the reliable middle of the ranking: Drake is in fourth place with 13 No.1 digital hits, Nicki in fifth with 12 chart-toppers and Eminem in sixth with 11. Em, though, is tied there with Katy Perry and BTS.
Interestingly, just two years ago, he was tied with Katy Perry and Drake at No.4 with this precise number of digital hits. Over this time, Drake released two more studio albums and scored two new No.1s. Hopefully, Marshall's new album will help him advance on this ranking.
Artists with the most US digital song sales No.1's:
1. Taylor Swift — 23
2. Rihanna — 14
3. Justin Bieber — 13
4. Drake — 13
5. Nicki Minaj — 12
6. Eminem, Katy Perry, BTS — 11
7. Beyonce — 10
8. Bruno Mars — 9