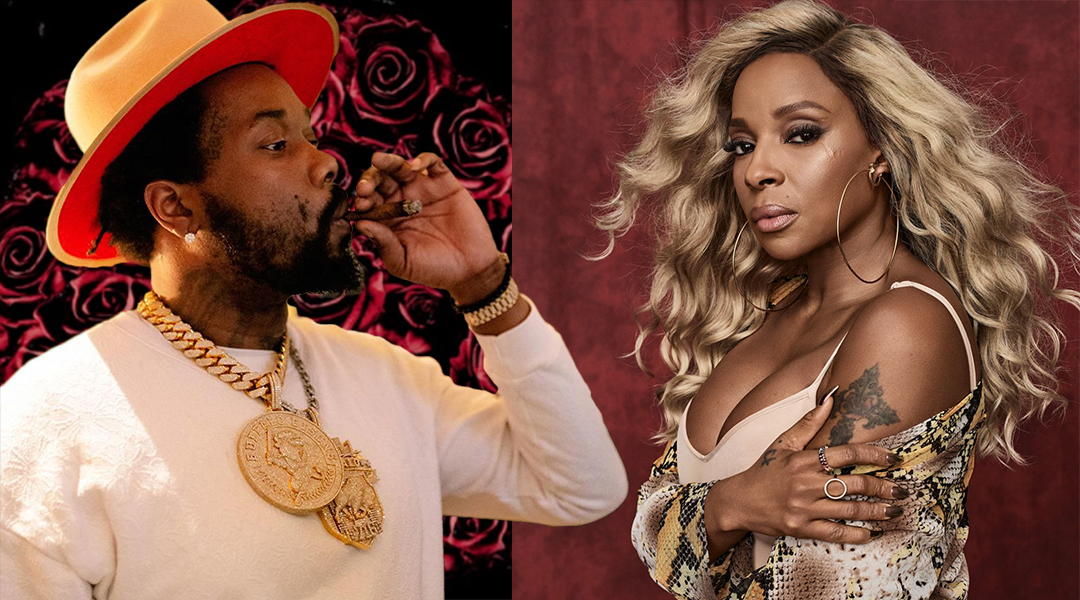 When Conway talks about giving the greatests their flowers, he means it, and he walks as he talks. Even when the flowers take the shape of an iced diamond chain.
Angie Martinez revealed his act of respect and generosity during the conversation with Mary J. Blige. She posted the video with Mary on Instagram, with the detail that some eagle-eyed fans spotted immediately – Mary was wearing Conway's signature heavy chain.
The radio show explained that it happened at the listening party for DMX's posthumous album organised by Swizz Beatz. Angie and Mary were hanging out with Swizz Beatz having a good time when the legendary singer spotted Conway the Machine in all his sparkling glory across the room and absentmindedly mentioned that she had always wanted one of those chains. The next second, the mega-producer was at Conway's side relaying him Mary's words. The Griselda MC did not miss a beat before sending a piece of jewellery over to The Queen Of Hip-Hop Soul.
She commented on the situation with a smile:
That was funny, Angie. 'Cause, when Swizz came and put that chain around my neck, I was like, "Yo, no, this ain't really happening". He was like. "No! We're giving you your flowers right now!" I think I almost cried. I was like, "Okay, thank you".
This chain, together with a short clip of them dancing at the event and Mary's photo that Conway reposted with heart-eyed emoji, has already sparked dating rumours in the media. Still, this story, at least in how Mary J. Blige chooses to tell it, is about respect and appreciation between artists.
Watch the video below: