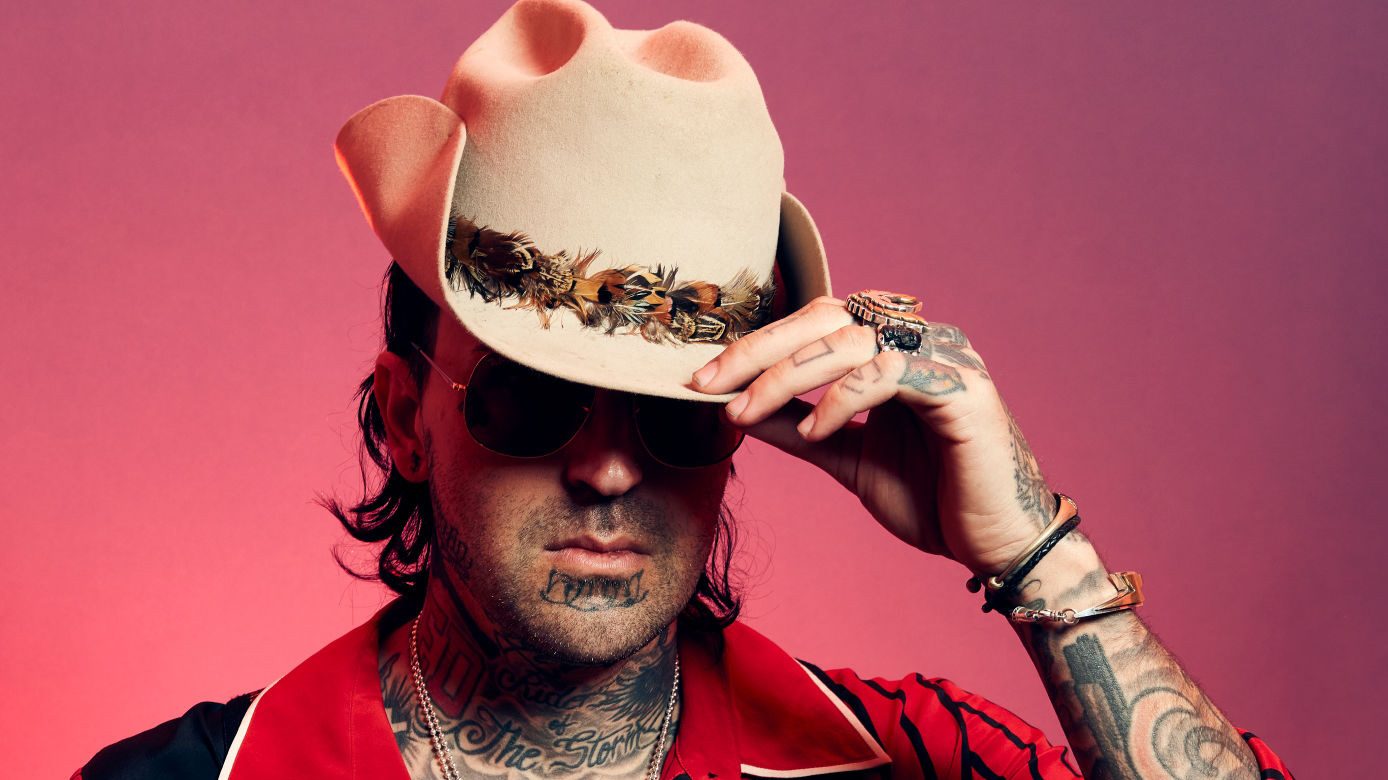 In a new interview, Yelawolf remembers shocking Eminem with his writing pace, starting every album with a title, and getting tired of hip hop.
The versatile artist from Alabama does not fit in existing spaces: the major labels system, fashion industry, mainstream hip hop. But he is able to carve his own space and invite like-minded people in. That much he told Flaunt recently.
Yelawolf has mentioned before in the interview that one of the reasons he wanted his independence as an artist back was that he would be able to record and release music at the speed he's comfortable with. The rigidity of a big label could not accommodate his creative flow. And he stated it again talking to Flaunt:
My years in a major label system, every single record that I wrote and turned in was basically shelved for a year.
Oh right, you were with Shady/Interscope Records.
They weren't used to that workflow. The first time I pulled up on Marshall [Eminem], he was in LA randomly doing his Brisk iced tea Super Bowl party. It was him, Dre, and Ross at the table, and I'd just left Vegas. I'd finished Radioactive, he said "How's that going?" I said "Yo, I got an album." He just signed me off Trunk Muzik. He couldn't believe it, so we went to the studio the next day and that was the beginning of my freshman album. Then it went from Radioactive toLove Story. I wrapped Love Story pretty quickly, they rode on that for about a year. I've always had a quick workflow. The release of music has never been up to me up to this point. Now I get to put shit out when I want to.
Why did you name it Mud Mouth?
It was a great name. All of my albums start with a title. I've never put an album together that started with a song. A lot of the time, it'll start with a title and even the artwork. I'll visualize what the album is supposed to look like from the outside, then I'll fill the pages in. That's how I create albums, so Mud Mouth made sense to me. It's something about the word. Mud Mouth became the actual name for the brand of LSD in the Mud Mouth Movie which is based on an LSD trip. Life and death, but more a spiritual life and death.
Throughout that, I hit on most of my career. In one way, shape, or form. Mud Mouth hits on the past 10 years of my career, from the beginning till now. The 4 records that dropped before Mud Mouth is a portfolio of styles. I called it Mile Zero because it was back to the beginning, back to 1993, '97 lo-fi hip-hop beats. That's where I started to write. That's why Muggs and I made the album that way.
"Mud Mouth", however, is not just another album in the line. It carries the duty that certainly upsets many Yelawolf fans – it is his last hip hip record:
The album itself is my best work, as far as a final piece to hip-hop. I closed the chapter correctly. The album's meant to be digested front-to-back, so it's hard to pick from a sea of the movie itself. It ties all together.
You're releasing a rock album next, why the move from hip-hop?
I'm bored, and I never really felt like I was all the way in. I carved out such a particular space with my music and my fanbase. The past few years when I turn on the radio or tune into some shit that's poppin', it's so different from the music and hip-hop that I make that I felt I had to step away from it and do something for myself that's more challenging. Because I can write bars and songs for infinity.
For me, singing and songwriting with a rock and roll band, mainly with Shooter Jennings, gave me a breath of fresh air. It really has revived my love for making music. I will always love hip-hop, but this gives me an opportunity to stretch out something new. People will be surprised at the album for real. It's nothing like anyone's expecting for sure. For the core fans who have been following, they're expecting it. Most of my core fans are rock and roll fans anyway, so they've been waiting for this record. That's another huge reason why I'm choosing to do this because I know there's a swell of people waiting on this record. Dying for those hip hop fans to say "What the fuck?" [laughs] I'm excited for rock and roll fans to discover this album and to look back on the earlier hip-hop shit. That's the fan I am, I'll go from Future to Muggs to Metallica or Smashing Pumpkins. My taste in music is that.
Read the interview in full on Flaunt website