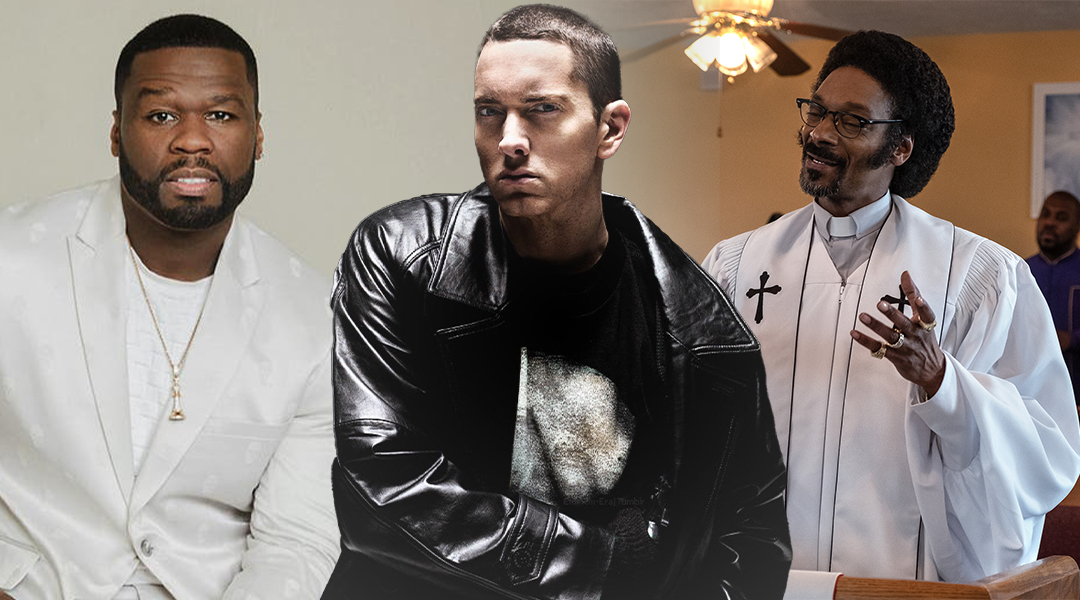 Since 50 Cent let cats out of the bag and announced that Eminem would appear in his TV drama about a crime family in the 1980s Detroit, more details have trickled into media.
We know now that only episode seven will feature Eminem. Fifty directed this episode. To transport Marshall back in time and make him look believable in the role of a young street dealer, 50 Cent employed the same technology that special effect artists used in director Martin Scorsese's 2019 movie, "The Irishman". It helped Robert DeNiro shed a couple of decades, should be even easier with Em.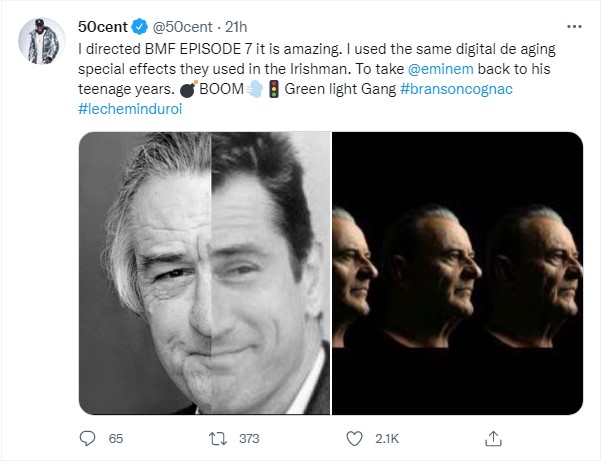 Meanwhile, TMZ reached out to real-life White Boy Rick, who was released from prison last year on parole. He is apparently honoured to be portrayed by Eminem. Fifty reposted the video where Richard Wershe shows respect to Marshall:
He's an icon. He's a legend. This, for him, will be a small thing. I think he'll kill it whatever he does.
you know the vibes, White Boy Rick On deck. 🚦Green Light Gang pic.twitter.com/XUVPsORiAg

— 50cent (@50cent) August 20, 2021
The official BMF account posted some pictures from the series, including Snoop Dogg in a preacher robe. However, no photos with Eminem yet.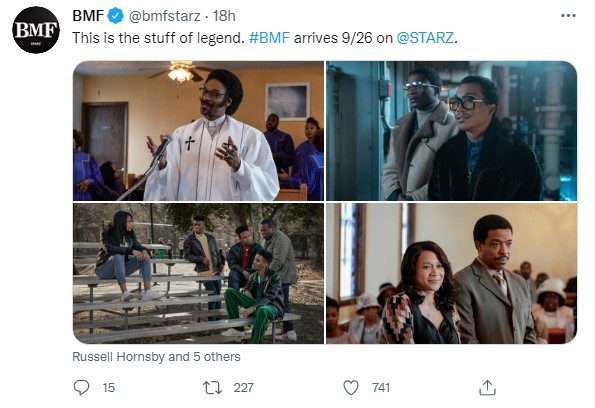 In the trailer shared by Fifty, some fans spotted a white man only shown from behind and consider it to be Marshall's cameo. Hopefully, we'll get a better look when the drama comes out. But even with a better view, we are not going to hear much as People.com reported that Marshall's is not a speaking role.
BMF is set to premiere on Starz on September 26.
Watch the trailer below:
yeah check the vibes BMF 🔥🚦Green Light Gang pic.twitter.com/mKd0HaE78I

— 50cent (@50cent) August 19, 2021