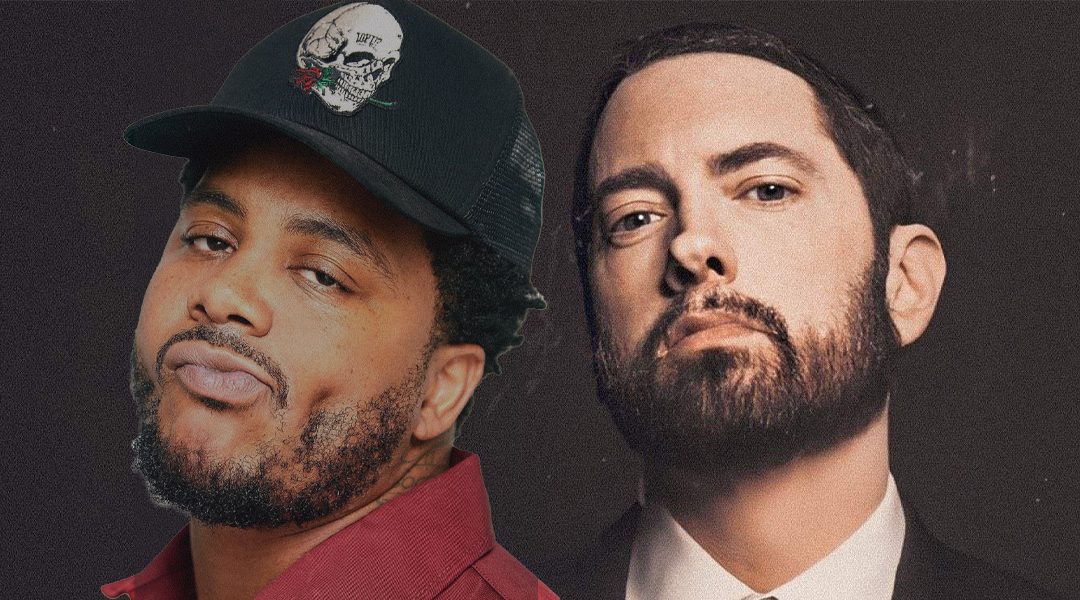 Grip shared the tracklist of his Shady Records debut album, revealing the list of guest artists. Eminem and Royce da 5'9 contributed their verses to the project.
To keep the mystery alive, this design does not connect featured guests to specific songs. The cover art offers the tracklist and guest list separately.
The album features Wiley from Atlanta, Royce da 5'9, Wara, Dead Cassettes, Eminem, Tate228, Big Rube, Ahyes, Kaynellz & Kenny Mason.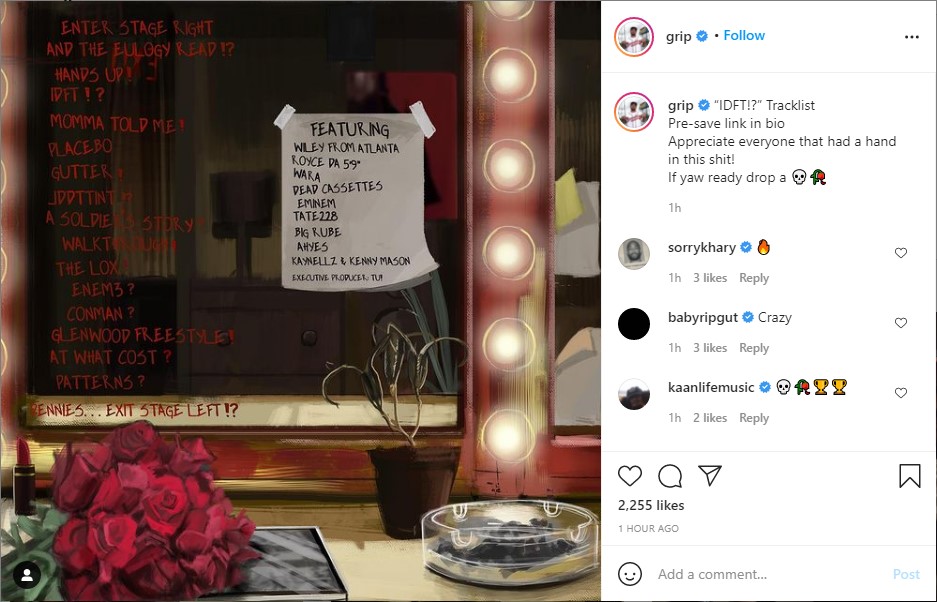 The album arrives next Friday, August 27. Before that, you have a chance to ask Grip any burning questions and hear him answering at our Q&A session next Tuesday.