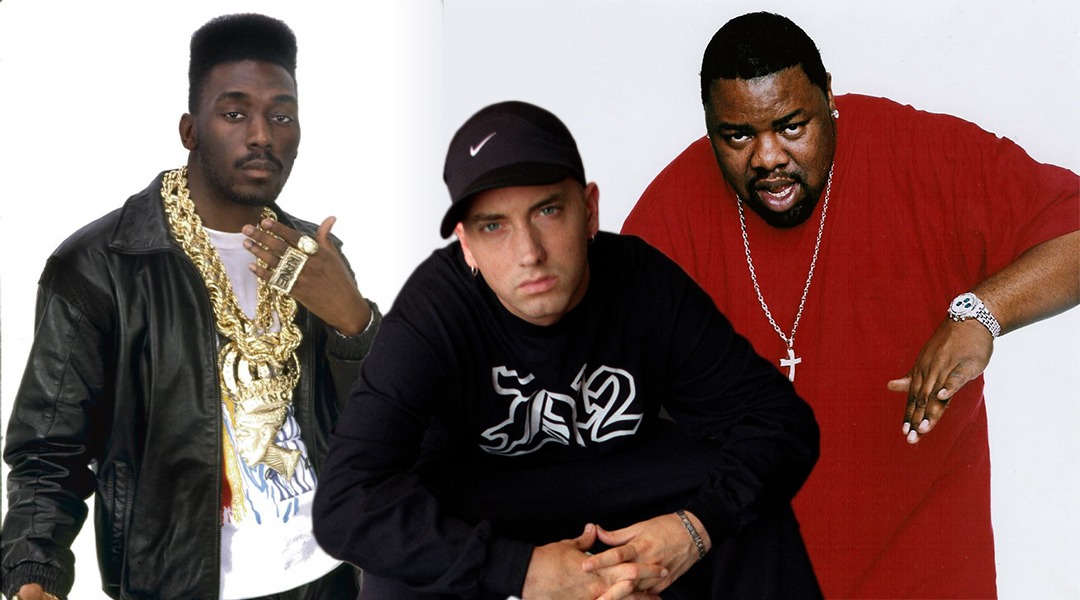 Back in the olden days, when Biz Markie and Proof were alive, and Eminem was not yet a global superstar, they came together on one stage.
Big Daddy Kane, a Grammy Award-winning rapper from Brooklyn, shared a nostalgic video paying respect to his old bandmate, Biz Markie, who passed away in 2021 and to Proof, tragically killed in 2006. Big Daddy finished his caption with a shout out to Marshall:
That time me and Biz performed for Eminem Birthday Party.
R.I.P. Biz Markie
R.I.P. Proof
Much love to @eminem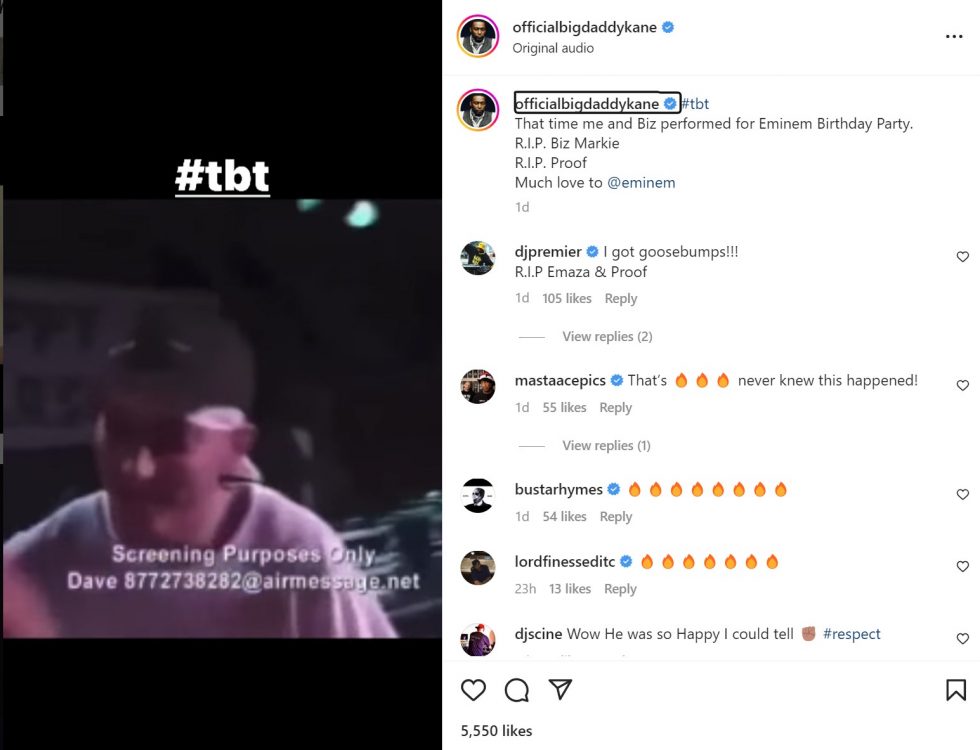 The video was taken in 1998, when Eminem celebrated his 26th birthday in St. Andrews, one of the most iconic Detroit venues. It sparked a reaction from the general public and hip hop veterans. DJ Premier left a comment: "I got goosebumps!!! R.I.P Emaza & Proof". Busta Rhymes could not find words but was generous with fire emojis.