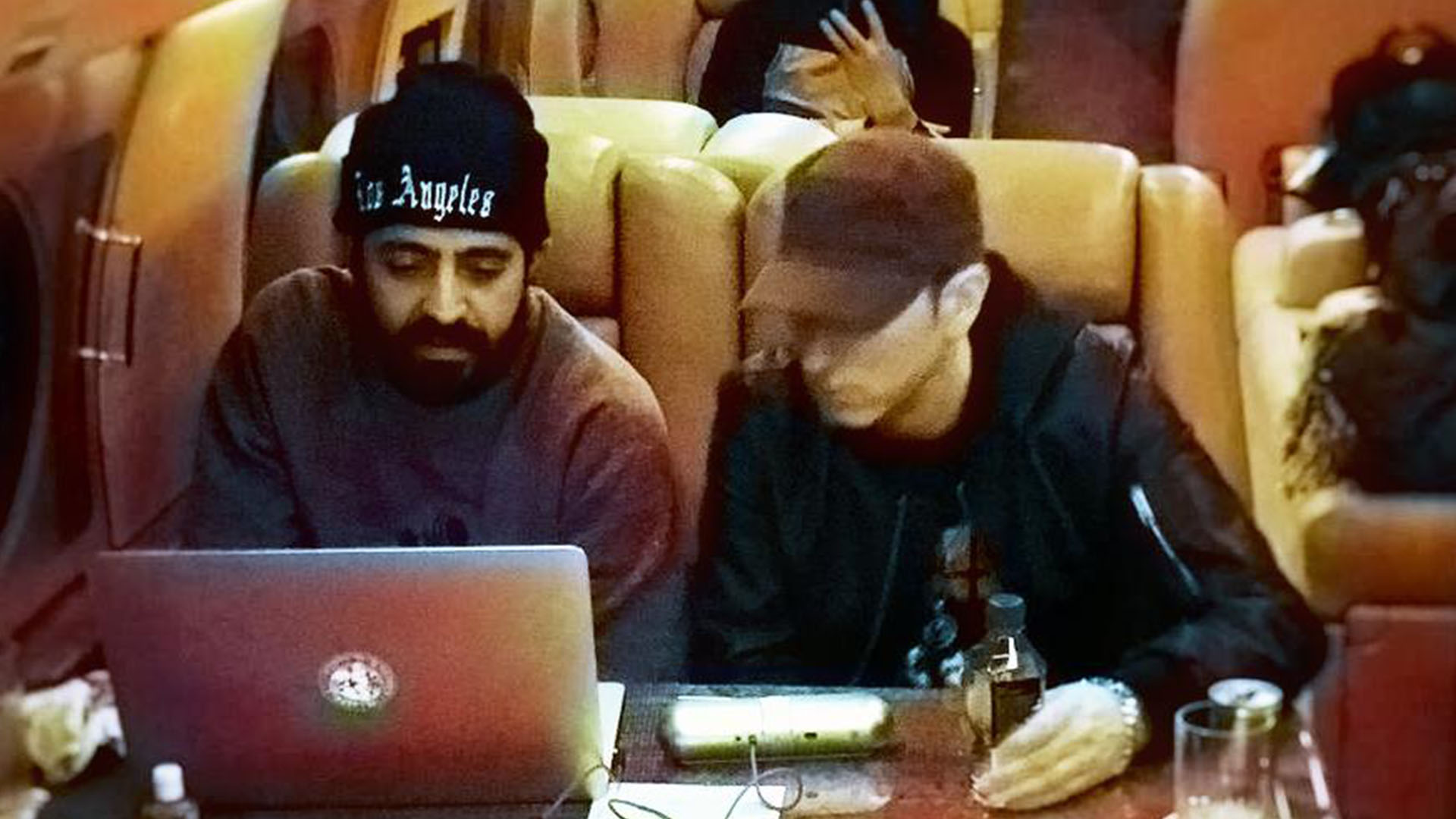 FredWreck and DemJointz are locked in the studio cooking something new. And chances are high it is for Eminem.
The longtime Dr. Dre and Eminem collaborator, multiplatinum-selling producer FredWreck often shares snaps from the studio and backstage of the biggest Aftermath events, feeding fans crumbs of information about the work happening behind closed doors.
This time a candid photo of him playing the guitar next to Dem Jointz, another Aftermath core producer who has worked with Kanye, Anderson.Paak and many more, as well as, of course, Dr. Dre and Marshall. His most recent tracks with Marshall include "Little Engine" and "Never Love Again" from "Music to Be Murdered By", and "Use This Gospel (Remix)", released on DJ Khaled's project.
It is a lovely photo and a teasing caption, but the most intriguing part of Fred's post is hidden in hashtags:
Cookin with my ICU Squadmate @demjointz 🎶🎶 #aftermath #shady #deathrow #icu @fender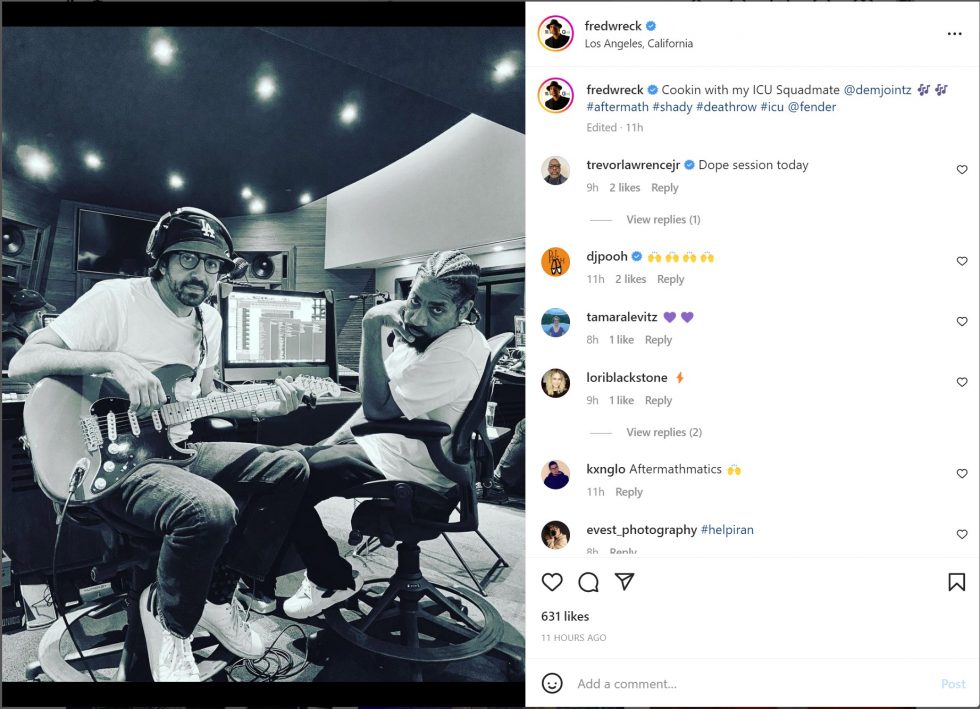 There are three labels referred to in the post: Aftermath, Shady Records, and Death Row. While Aftermath is a parent label for Shady and might not necessarily imply Dr. Dre's direct involvement, Death Row has become synonymous with Snoop Dogg since he took over the label. We don't have to reach far to suggest that ICU producers work on a new collaboration between Eminem and Snoop Dogg, and there are chances that Dr. Dre will be involved too. Would you be surprised to get a new song from this powerful trio?