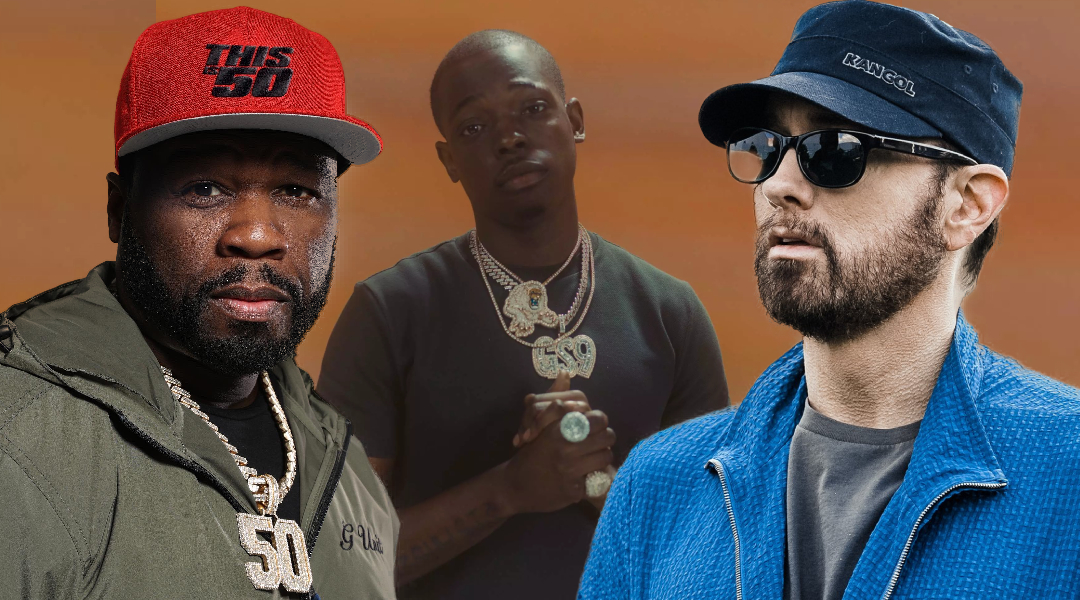 Bobby Shmurda presented a hilarious rendition of "Real Slim Shady" during an interview.
You know how sometimes a rapper talks about an artist who inspires them and starts rapping the whole verse from the top of their head? Well, that was not exactly that. The appreciation and enthusiasm were there, sans knowledge.
HipHopDX recorded an interview with Bobby Shmurda where he mentioned his respect for 50 Cent and that they have long phone conversations:
I talked to Fif last month. I love Fif. I was on the phone for like an hour. Fif got a lot of game.
Then the host brought up Bobby's recent interaction with Eminem at the Ape Fest. The young Brooklyn rapper was hanging backstage when Marshall, leaving after his performance, approached Cordae to greet him. Bobby was around, and excitement was written all over his face. That's because Eminem has been an important figure for him too:
That was the first time I met Eminem in my life. Growing up listening to Fifty, you gonna grow up listening to Eminem too.
And then Bobby burst into a song, enthusiastically mumbling all seven words he knew from the song. It's not the lyrics that got him hooked, the "Hot Nigga" rapper explained:
I'm just vibing. If you've got vibe, I don't need to know what you're saying. As long as it makes me dance, I'll be good.
That's one of the examples of Marshall's versatility. He is popular globally because his music works even if a listener cannot appreciate the complexity of Em's lyrics. There is something for everyone in Shady's music.
Watch the interview fragment below: