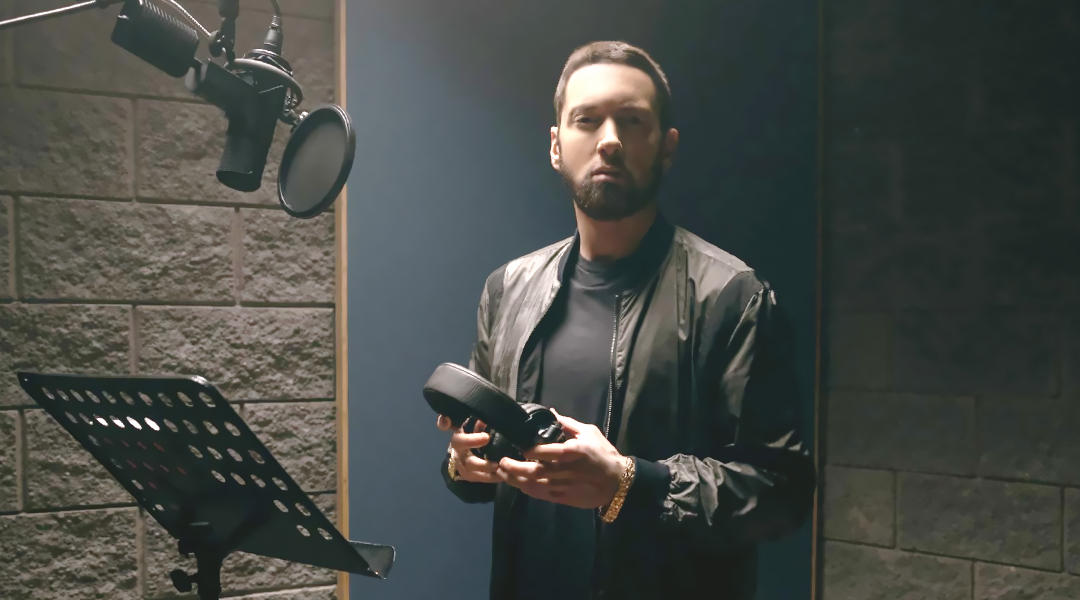 Marshall's audience on the streaming platform continues to expand.
Never before Eminem has had as many listeners as he does lately. There was no new album from him for almost three years, yet still, five of his songs are charting on Spotify right now.
Marshall had two major events this year — Super Bowl Halftime Show performance together with Dr. Dre and his own moment at the Rock Hall induction. But besides these official occasions, there is a whole new movement of people discovering Em and his music. Shockingly, his songs are trending on TikTok, he became the most Shazamed artist in November.
It means that people who don't really know his music are getting hooked up on the sound and getting deeper into his catalogue. Spotify charts and his growing monthly audience prove the point.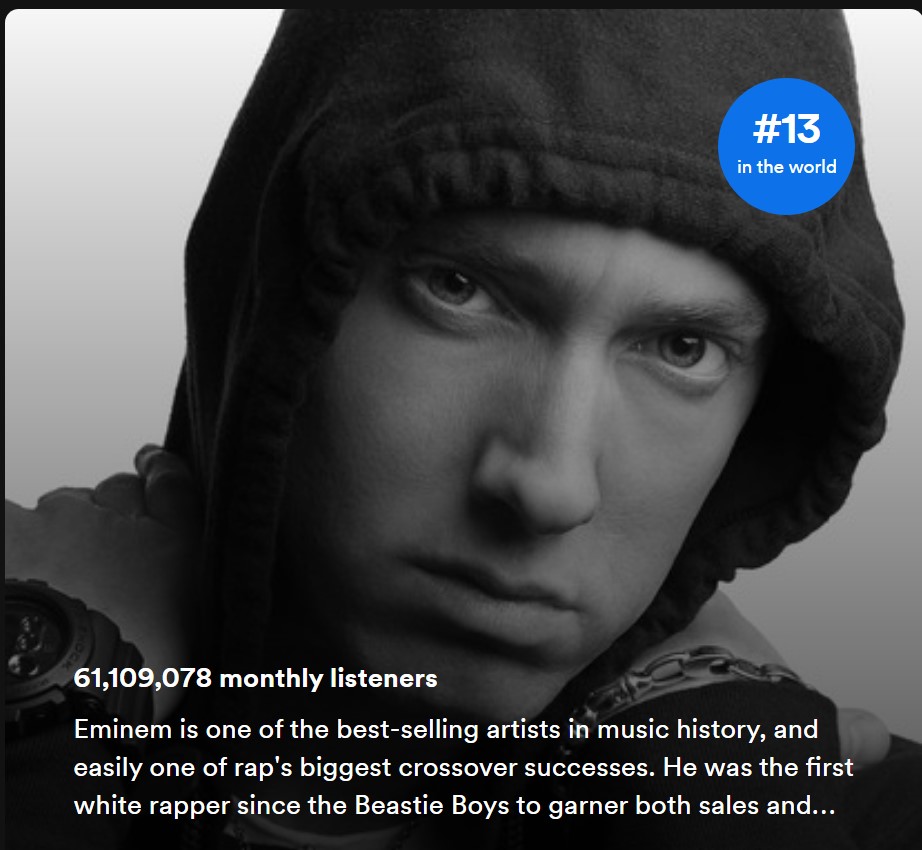 Em reached the point of 60 million monthly listeners on the platform just a week ago, just to hit a new milestone today.