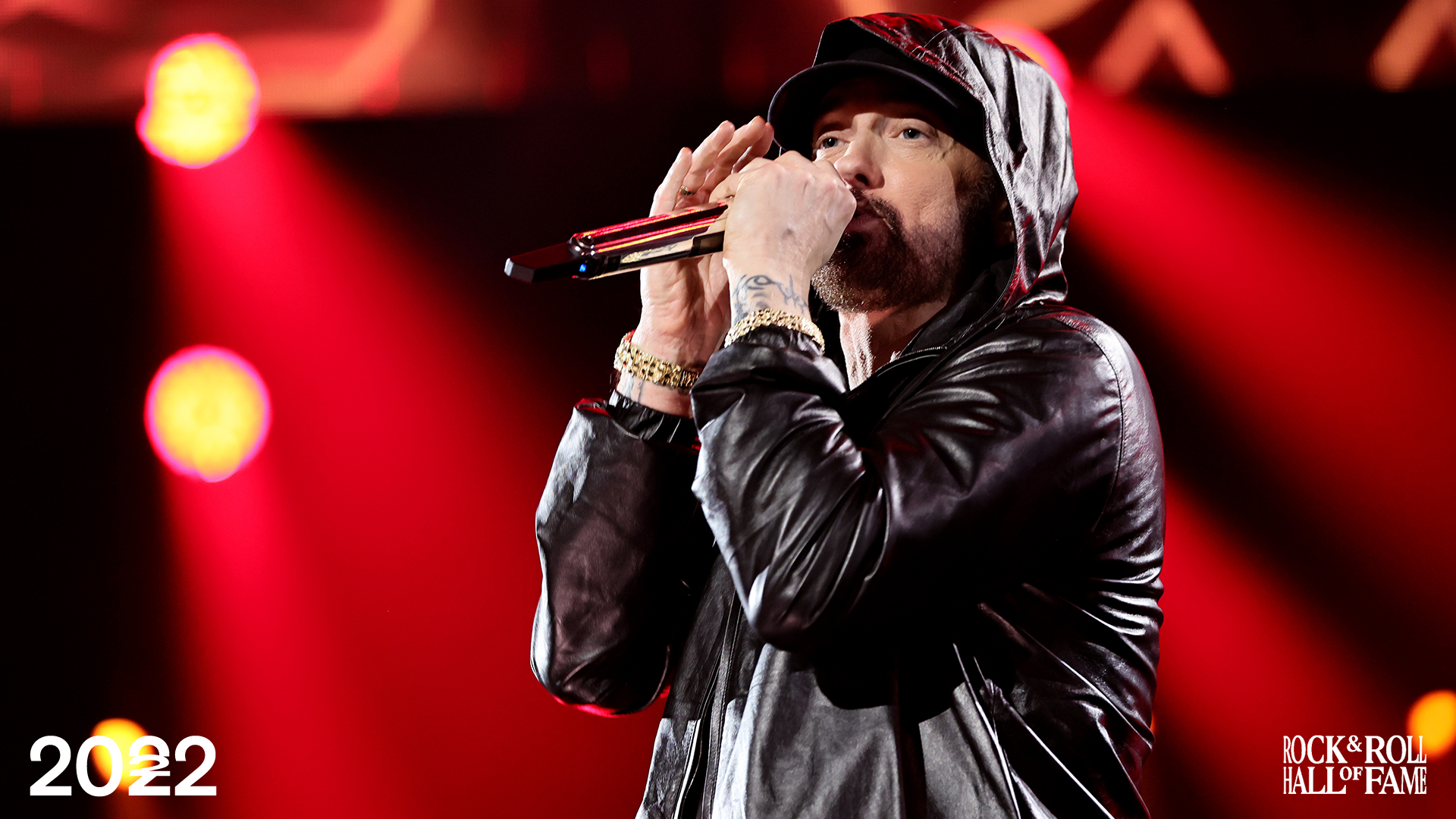 With "Mockingbird" and "Superman" being the most frequent searches, users were checking for Eminem's songs last month more than for anything.
In the course of November, his music was Shazamed over 1.7 million times. It might feel unnecessary, but it also shows that a new generation of music fans discovers Marshall's catalogue. This spike of interest naturally translates into charts. For example, "Mockingbird" entered the Top 20 on Spotify recently and is currently Em's most streamed song on the platform.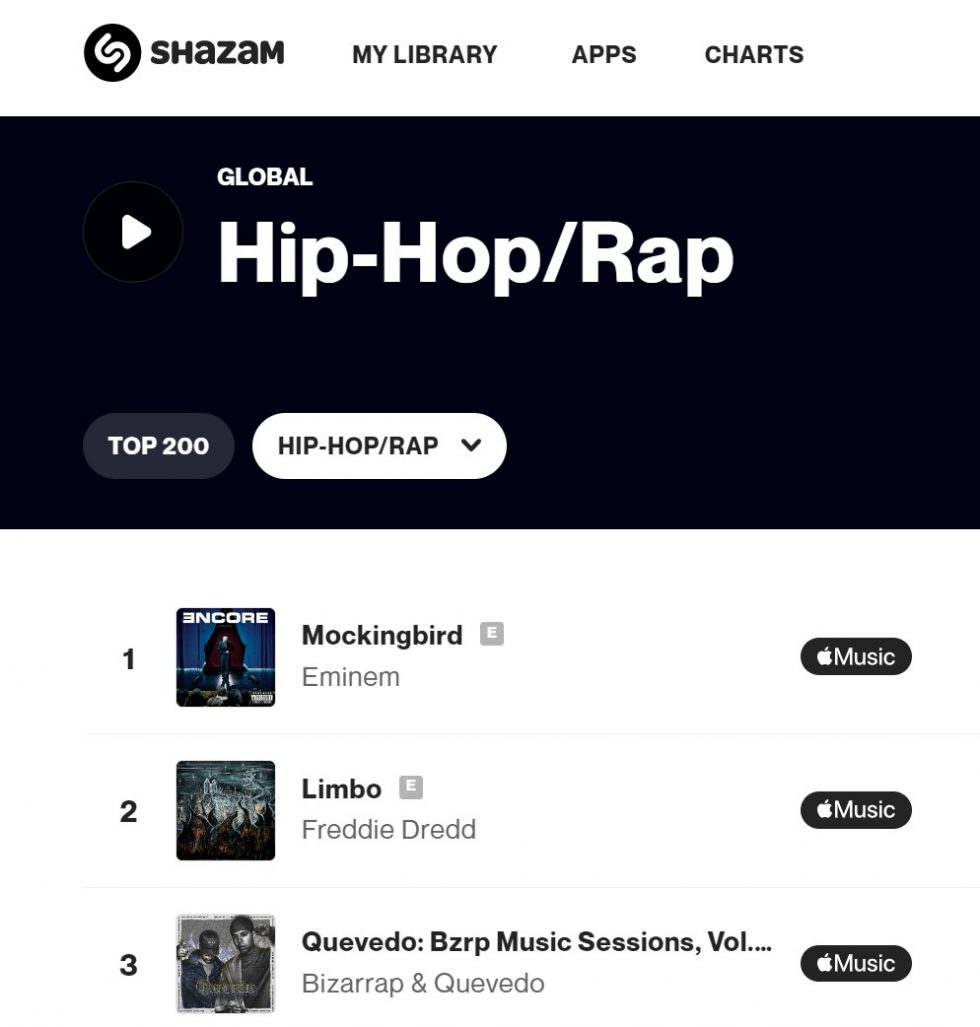 The Shazam hip hop chart correlates with that picture. "Mockingbird" is the most searched hip hop track on the platform. There are five Em's songs featured on the chart overall. "Sing For The Moment" is ranked 7th, "Without Me" — 13th, "Superman" — 17th, and "Stan" — 36th.