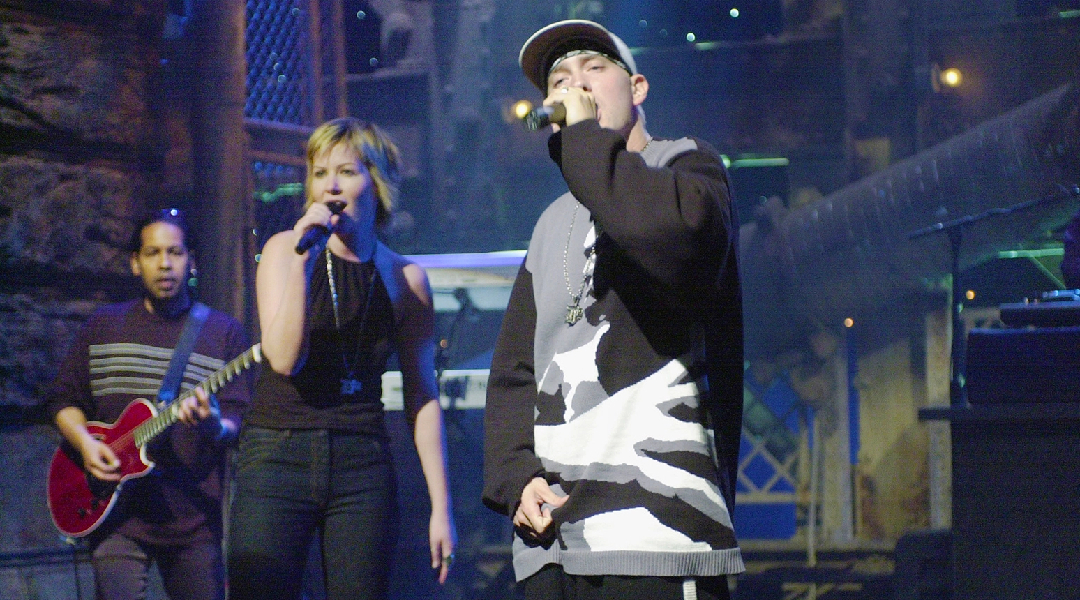 Jerry Minor is a well-liked actor and comedian, who didn't spend much time on Saturday Night Live but happened to be there when Marshall made his second appearance on the programme.
Marshall made his debut on this sketch show in 1999 together with Dr. Dre. The very next year, in October 2000, Em was invited as a musical guest of his own merit to the opening episode of Season 26. For Jerry Minor that was his debut as a cast member and a writer. Jerry talked about working with Em I the interview with Vulture:
I did a fact-check on this: It's safe to say you're one of the only comedians to ever rap with Eminem. Can you tell me about how that "Weekend Update" segment came about?
At that point, they had shot my intro, but there was no thought of me being in the cast yet. It was the first show of the season, but Tim hadn't come back. I came up with the idea over the summer and told Horatio Sanz about it. He was like, "You've got to do it. They did your intro, so you can be in a sketch anytime you want." We went to Lorne late one night: "Hey, we want to do this sketch." He said, "Well, is it something for Tracy?" Actually, Horatio was the one to say, "No, Jerry wants to do it." Lorne was really apprehensive about putting me on air. We did the sketch for read-through, and it killed.
Was Eminem in it at that point?
He wasn't. He was just the musical guest. A lot of times, they don't even know what's going to happen in the show until someone asks them, "Hey, we've got a sketch for you." They asked him and he said no. [Laughs.] He does not joke around; he's not that kind of dude. We did the sketch anyway without him in it at dress rehearsal, and he saw it on the monitors and said, "I want to be in it now." Because, in the show, we're kind of challenging him — we're doing these hokey characters like, "Eminem, you're not so great." He's like, "I can't not take a challenge." So he had to be in it!
In between dress rehearsal and the show is a few hours, so I had to run down and grab the old version I wrote and put him back in it. I went into his dressing room like, "Can you get these lines right?" I told him about being from Michigan and Flint — he said, "Yeah, come on in, I can do this." Then he was really into it and was really serious about being funny and doing the dance.
That's how SNL's long relationship with Eminem started. Since then Marshall appeared on the programme as a guest on May 11 2002, October 30 2004, December 18 2010 with Lil Wayne, on November 2 2013, and November 18 2017. He also made two short cameos: in the Christmas episode in 2020, and in Pete Davidson's send-off episode in 2022.
Watch Marshall's segment from 2000 below: