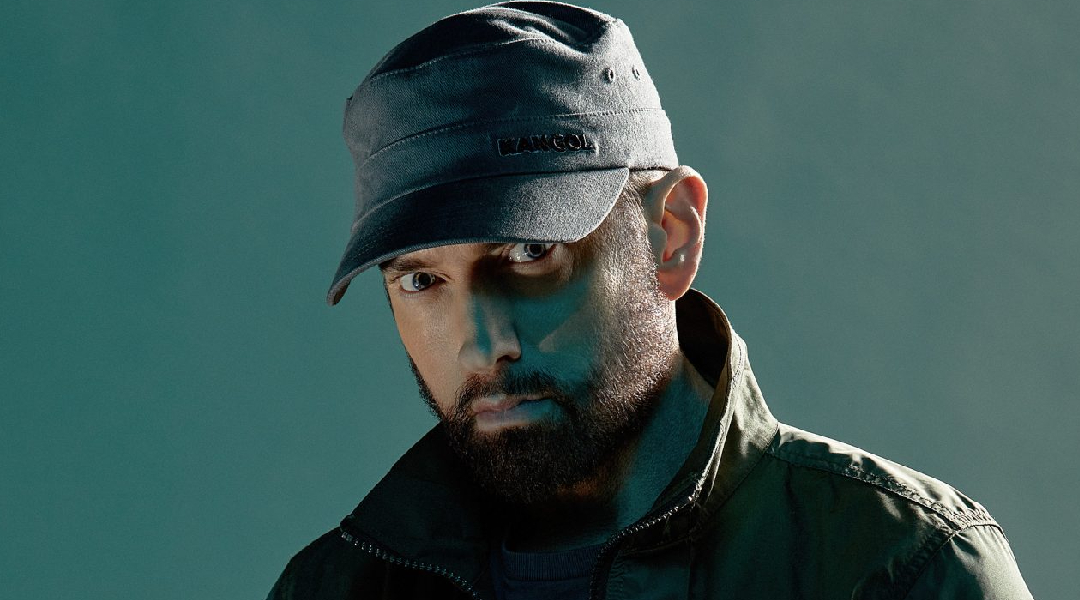 Over 25 years into his career, Marshall Mathers gets more monthly listeners on Spotify than ever before.
Just the other day, Em overtook Coldplay as the 12th most popular artist on the platform. He retains this position, but his numbers are going higher every day. As of November 21, Eminem's monthly audience is recorded at 59.15 million listeners.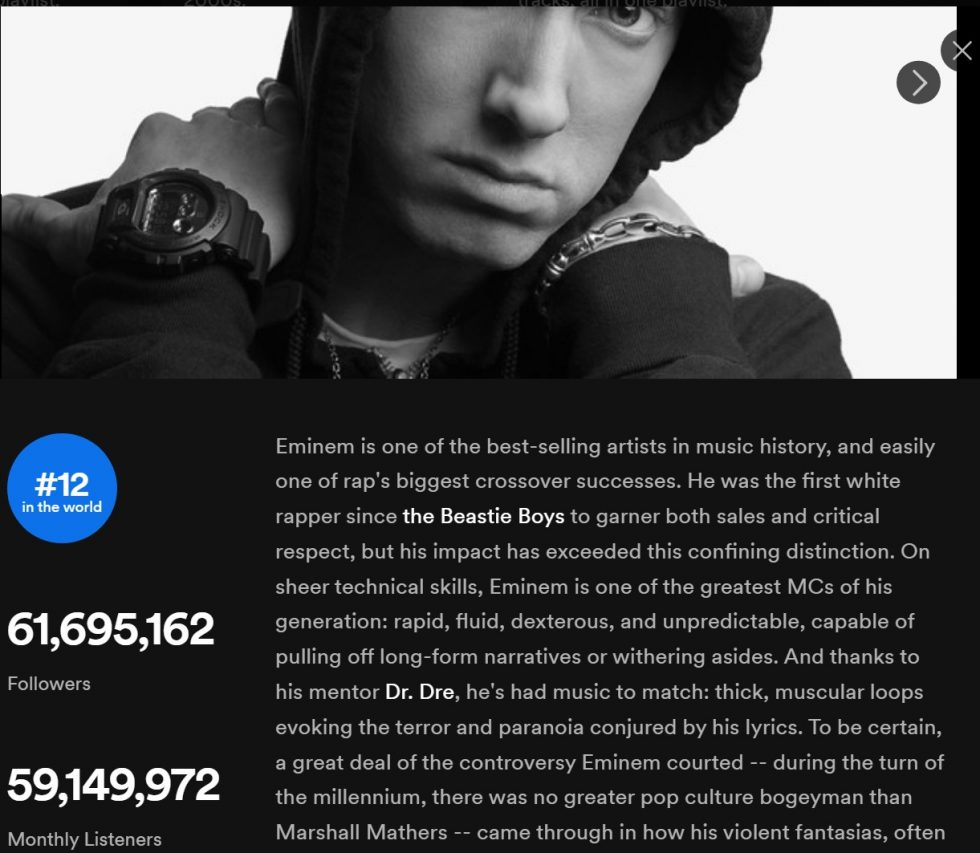 A year ago it was enough for Ariana Grande to reach No.7 on the Spotify ranking, but the competition gets tougher every month, and now, with 56 million, she's only 14th.
Bad Bunny, who is listed on Spotify as No.10 in the world, has 61.4 million monthly listeners at the moment. Will Eminem be able to add two add million to his audience and take a coveted spot in the Top 10 Spotify artists? Time will tell.