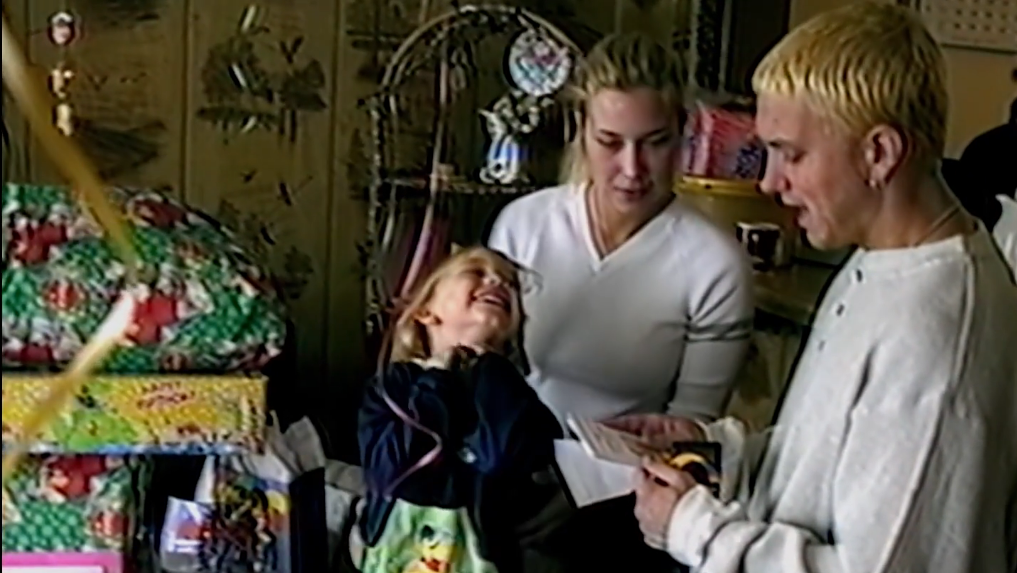 Marshall's track from "Encore" moves two points up on the Spotify Global Song chart and reaches a new peak.
"Mockingbird" remains the most currently streamed Em's song. It gained over 2.37 million streams on November 17 and reached No.28 on the Daily Top Songs Global. It is almost twice as much as any of other Em's songs charting that day ("Without Me" — 1.34 million, "The Real Slim Shady" — 1.19, "Superman" — 1.11, "Lose Yourself" — 1.02).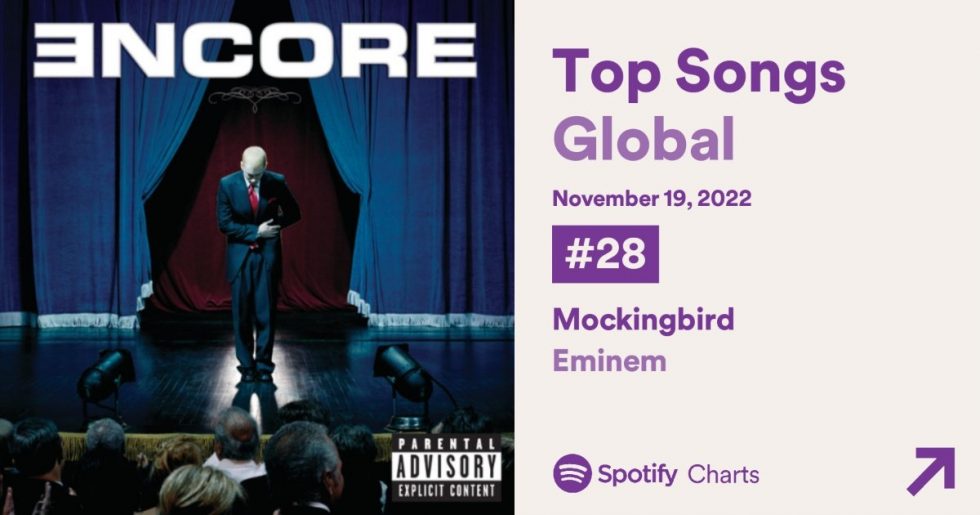 The next day was a little bit slower for "Mockingbird" and it moved a notch down to No.29.
However, it still remains in the Top 30, 18 years after its release in 2004.
Listen to "Mockingbird" on the album below: