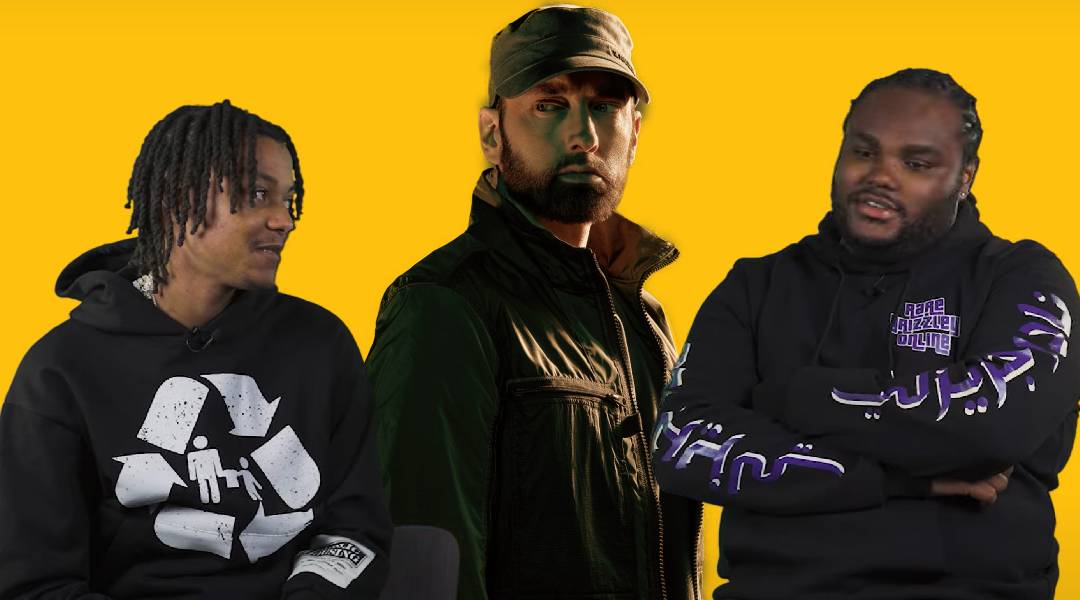 Detroit natives, Tee Grizzley and Skilla Baby, talk about Eminem's cultural impact on their style and their relationship with the rap legend.
They sat down with HipHopDX to talk about their projects and the Detroit scene, and, of course, faced a question about Eminem and Royce 5'9. An interviewer wanted to know if they have ever seen or spoken to Marshall. The response was obvious.
Skilla Baby: I still live around where we're from. It just he lives far out there. I've never seen Eminem. I know he has a restaurant downtown.
Tee Grizzley, who famously messed up his chance to get invited on a joint with Marshall because of his public disrespect, looked solemn when answering:
Tee Grizzley: I could talk with Royce on multiple occasions. I love Royce. I never talked to Eminem before. I've never talked to him before. I definitely want to cook something with Royce in future. But "8 Mile" movie though?! This picture is legendary.

Skilla Baby: [Eminem]'s big where we're from. Nobody thinks we ain't taking nothing from him. We just haven't seen him. "8 Mile" was big for us. And "Marshall Mathers LP", that shit was hard for us too. I ain't saying I ain't listening to his music, I banged his music all the time. It's a big cultural impact.
His impact is big, whatever haters want us to think. Even during this interview Skilla Baby casually quoted lines from "Lose Yourself" to describe a stressful situation.
Watch the video below: