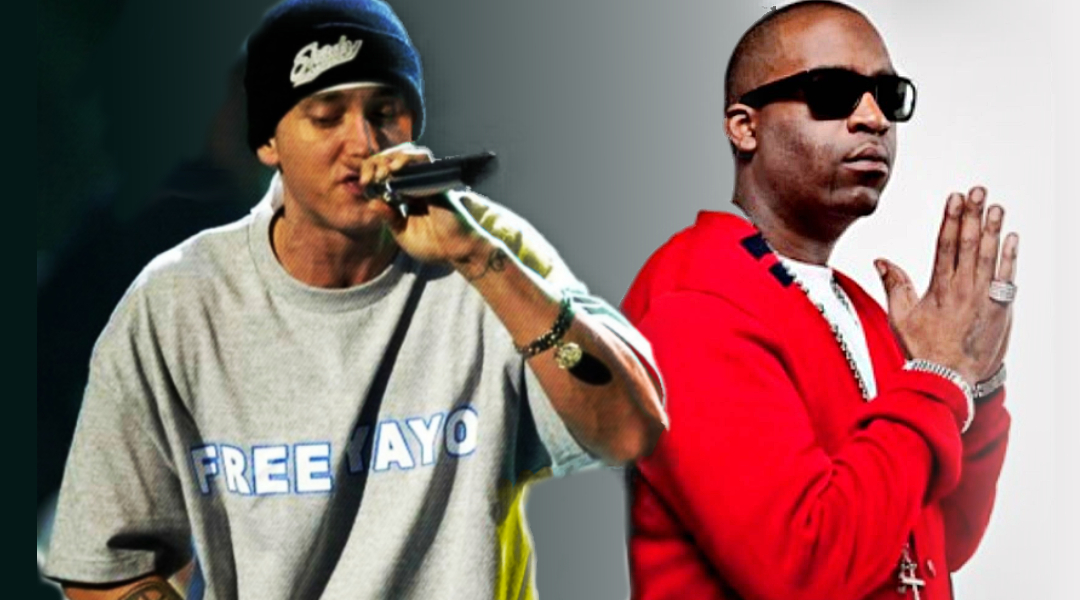 Invited to Tyson's podcast "Hotboxin'", Tony Yayo was talking about his career, his imprisonment, and Eminem never abandoning him.
DJ Whoo Kid, who cohosts the programme together with Tyson, asked the G-Unit rapper what he felt when he saw Eminem hitting the Grammys stage in a t-shirt "Free Yayo". This time Yayo, who often speaks about this moment and always says who grateful he is for the whole Shady Records, G-Unit, and personally to Marshall for their unwavering support, was concise but emotional:
That was my biggest moment in hip-hop. Shout out to me, for me.
He said more about the occasion on the with Math Hoffa podcast last year:
When we got down with Eminem, we got called house niggas, this and that. But at the end of the day, ain't nobody in my hood, my family wore a "Free Yayo" shirt at the Grammys and looked out for me.
Watch the video below: