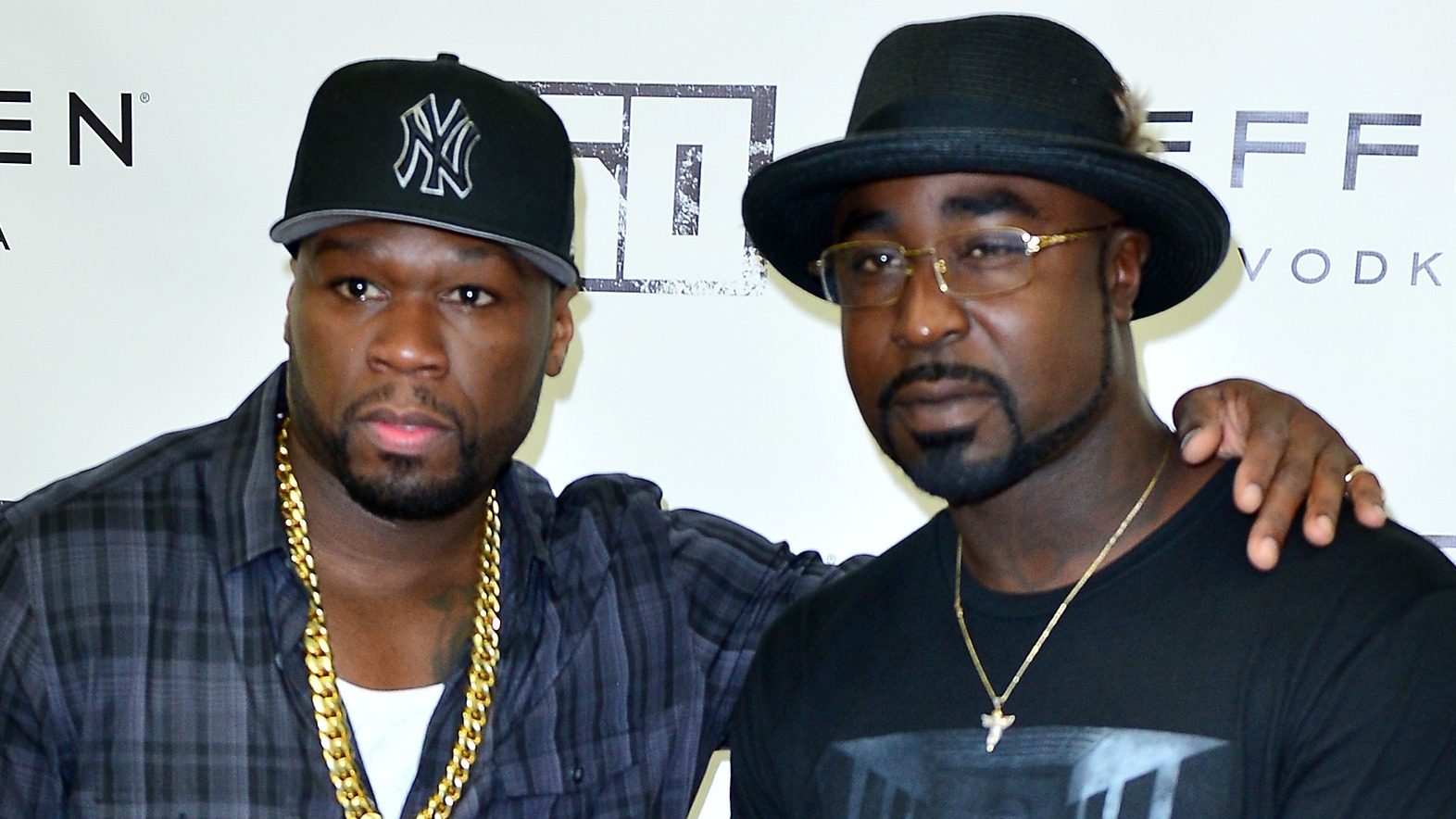 The G-Unit artist whose recent years in the industry were marred by a long-going feud with the former Unit leader 50 Cent is making his comeback to the centre of media attention.
Three weeks ago, Young Buck dropped a video that people saw as another shot at 50 Cent. There was nothing new or surprising about that as their beef has been around for years now. Young Buck claimed to be underpaid by 50 Cent, Fifty claimed that Buck owed him money, ceased his tapes recorded under G-Unit and kept blocking all new music that Buck tried to put out.
So late-night revelations Young Buck shared with a modest amount of his followers on Instagram Live were surprising. The rapper stated that al this animosity was no more than a publicity stunt planned by Fifty:
We ain't got no motherfucking beef. You understand me? That's what you motherfuckers get 'cause you motherfuckers are always chasing this beef shit, and then we done played y'all motherfucking ass. Whole time, bro. Whole time you were thinking whatever the fuck you're thinking. So we win. We made all you motherfuckers think that it's beef and we do not like each other. I just got off the phone with the nigga. We just shot a video yesterday. About to drop it and give it to the world. Fuck y'all up. Out of nowhere. I just want y'all to understand one thing. That's what you motherfuckers get. You motherfuckers is crazy out here. This social media shit got you people fucked up. Y'all got played this time.

We sat down and master-planned this shit out. Fifty was like, "I'mma say all kinds of shit about you. I'mma make them fucking hate you. Then you gonna make them love you again". I said, "What the fuck you mean, Fif?" He said, "I'mma try to make these people hate you". I said, "Man, why the fuck you're going?.. Why are you gonna do that?" He said, "Nah, just trust me. I'm gonna make you hate you. I'mma say all kind of shit about you. You think you can handle it?" I said, "man, I don't give a fuck about this shit!". So I just followed the nigga playing, and then all of a sudden, I guess the nigga was right because they love me again. And I did it. I made them love me again.
That's not the way to build a healthy relationship with the audience — by slandering and diminishing all 200 people who tuned in for his Live session. Also, this master plan seems like a way too long of a game with a very low return on risk, as for years and years, Young Buck has been waiting for his spotlight without much success.
Maybe he is right, and all of it was staged – his tears, his disses, his career failures. Perhaps all of it was pretend, and we are about to be struck by Young Buck's unexpected collaboration with his former boss and nemesis 50 Cent. When is it supposed to happen? We are waiting.
However, since then, Young Buck has never mentioned anything about their master plan to troll the fans. On the contrary, in his recent interview with Shaheem Reid, Buck once again delved into his feud with 50 Cent, reminding everybody that the root of the problem was money related and they have never resolved it.
It's strictly business, business-related. Any of my problems that I had was based on the business. It wasn't anything outside of the business. So I just wanna make sure the fans know. That's what it's been for a long time in regards to me and Fifty issues. It's just been smoke and mirrors, what he chooses to give to the world out of his mouth for the jokes and games he plays with bullshit. That's what the smoke here is. But the real deal of it all is just it's about business.

I've yet to hear from [50 Cent] in regards to my situation. Not the bullshit. Answer the facts of the situation whether we do it face to face on one of these platforms. It just questions, and they need answers. And he may have some too. But I'm man enough to face anything that I pull myself in front of, period. And he should be the same. I'm never here to take away from him being or not being a real nigga, let me say that much. Because he's got an upbringing from the streets, no different than I do. I've always been my own man. I've never been a yes-man to Fifty. I've always been one that he knows he could turn to and get a real answer from. If I like it — I like it, if I don't — I don't. If I fuck with dude — I fuck with dude, if I don't — I don't. So our issues kind of came about in different areas. But overall, it's just strictly based on business at this point. Who knows what the future holds, but I just don't see me and Fifty rocking out like we once did. 'Cause a lot of damage been done.
So it seems like Young Buck is back to square one, and there is nothing new coming from former colleagues.
Watch the video below: