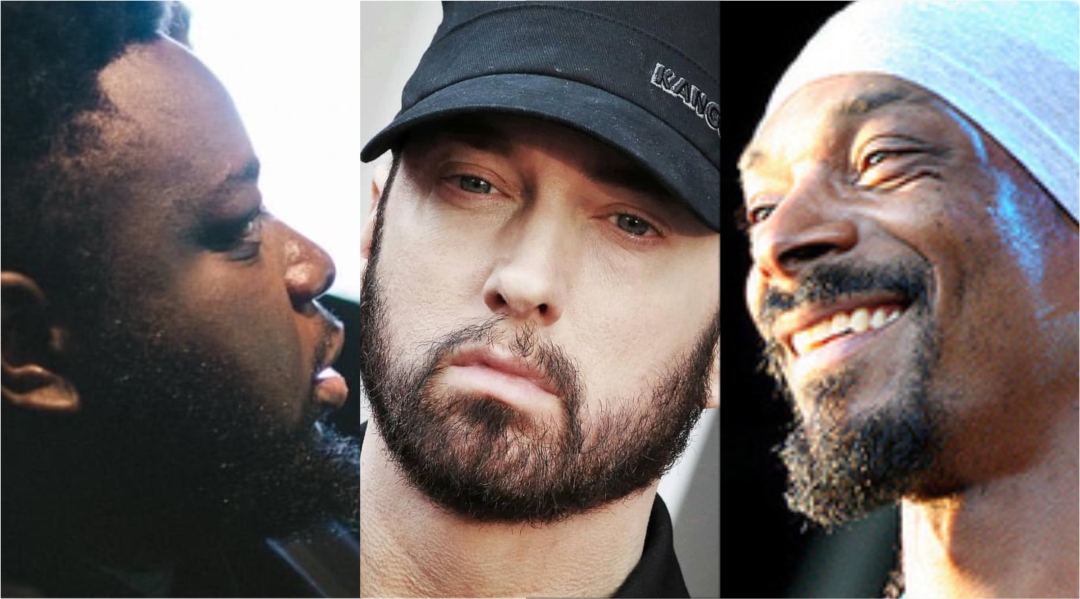 The young rapper who landed two features with Em last year does not think that the song he co-wrote was an attack on Snoop Dogg.
Eminem addressed his feelings about feeling let down by Snoop on "Zeus" that also featured White Gold.
Blanco covered this topic on The Black Spider Podcast. He knows that both rappers involved have big personalities, but he believes that there is no deep-running animosity between them:
I don't think that was a diss. What I heard on Shade45, that was a tone that was bothering [Eminem]. Snoop is who he is, and he's allowed his opinion.
White Gold also noticed that MCs in the original Snoop's Top 5 that sparkled this situation all belonged to the older generation, there was nobody up there younger than him. Well, not a person, including Em, has ever said that names in his Top 5 were the issue.
However, it seems like no one directly involved is interested in escalating things, so maybe we should let it rest.
Listen to the clip below: