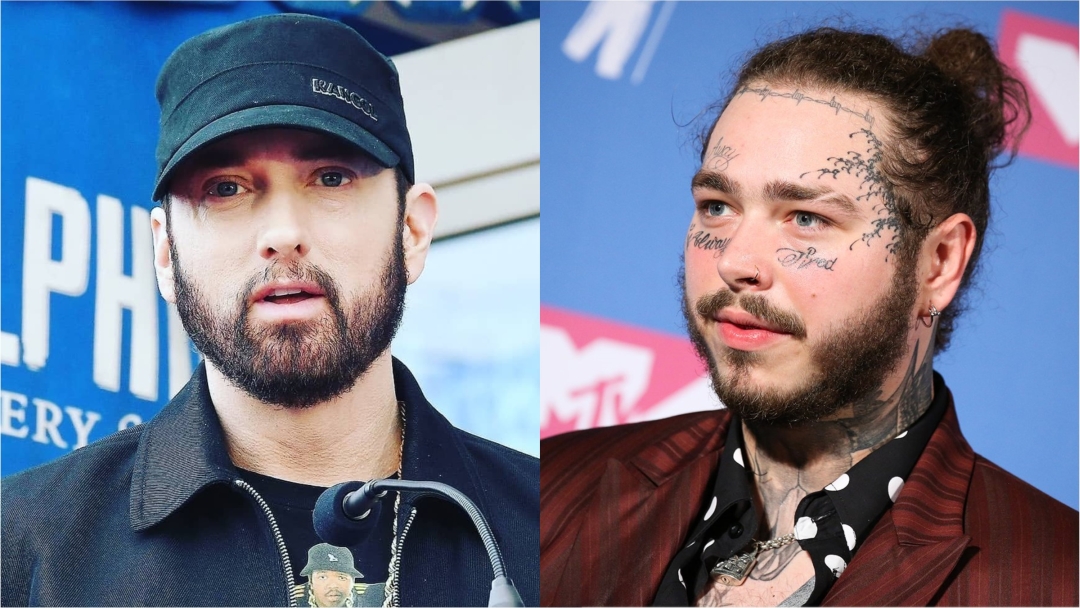 One of the most intriguing emerging artists that went big last year, White Gold looks forward to writing more songs for Eminem.
He has already landed three on the latest Em's release "Music To Be Murdered By" and knows that when he gets into the right mode, he can write something that once again will attract Marshall's attention. So he's dreaming not about writing something, he has some daring fantasies.
He has a song that he wants Eminem to do with Post Malone, admitted White Gold in his interview with The Black Spider Podcast.
That's not that unrealistic, and there were rumours about Em's feature on the latest Post Malone's album. Even if that one is forever locked in his vault, there is always time to record a new one.
Watch the video below: