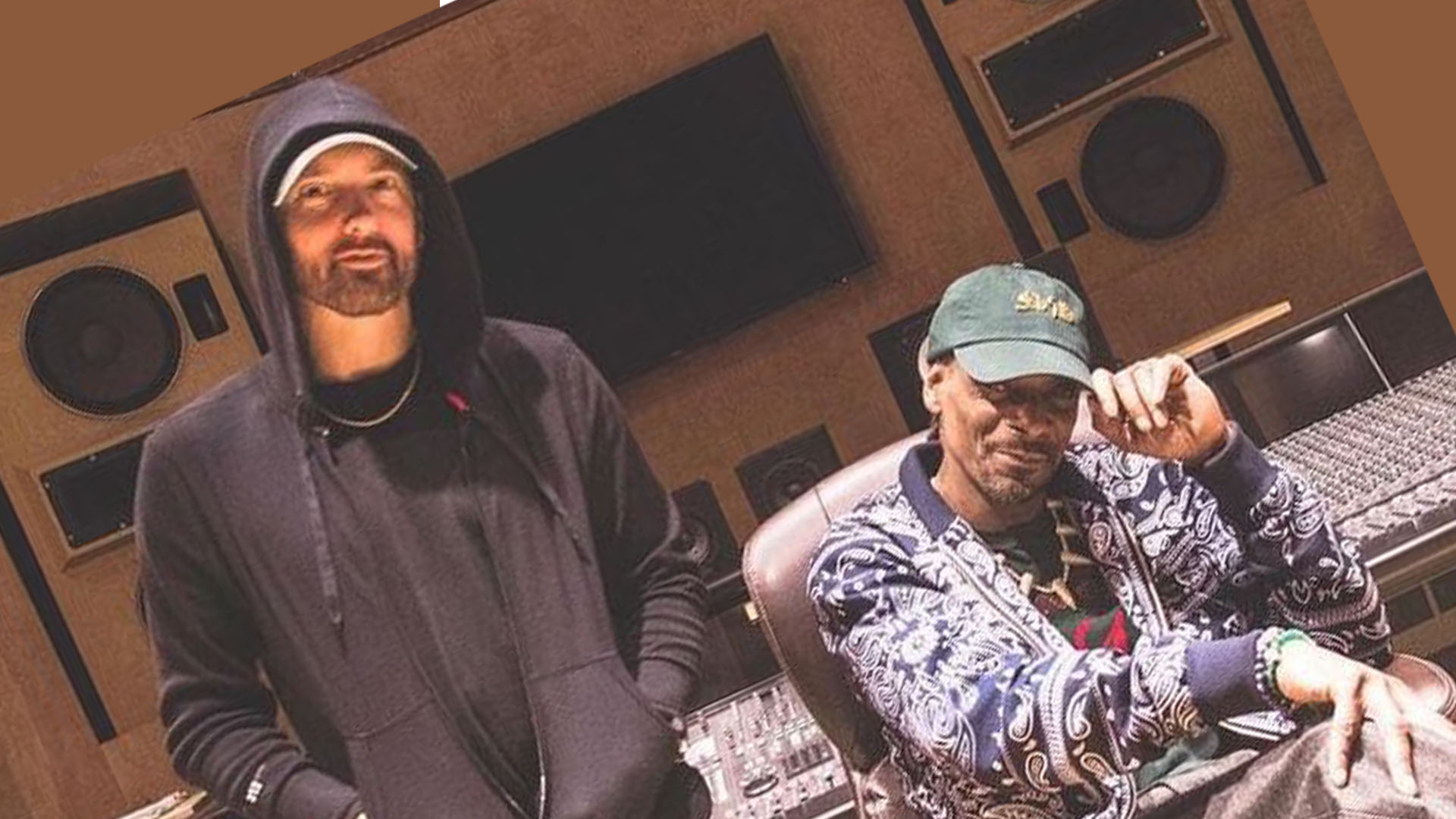 In the interview on Shade 45, where Eminem gives an exclusive walk-through of "Music to Be Murdered By: Side B" – Deluxe Edition to his fans, Eminem explains why he felt disrespected by Snoop Dogg.
A couple of months ago he was doing an interview with the Breakfast Club. Somehow my name got brought up and he was saying things about, you know, I'm not in his top 10… And everything he said, by the way, was fine up to the point… I'm not in his top 10 because there are some rappers from the 90s that I can't fuck with. And him saying Dre made the best version of me – absolutely. Why would I have a problem with that? Would I be here without Dre? Fuck no, I wouldn't. The rappers he mentioned from the 90s – Krs-One, Big Daddy Kane, G Rap – I've never said I could fuck with them.
Everything was good until… You know, I think it was more about the tone he was using. That caught me off guard because I was like, "Yo, where is this coming from? I just saw you! What the fuck?!" It threw me for a loop. Again, I could probably get past the whole tone and everything but it was the last statement that he said: "Far as his music – I can live without it". I can live without that shit. Now you're being disrespectful. It just caught me off guard. I was not ready for that.
People started hitting me up about it. Asking, "What you gonna do?" And I didn't know what to do about it first. It confused me because I'm like, "Bro, we are on the same team. What the fuck!" And I've never in my career, my entire career, ever said a disrespectful word about Snoop Dogg. I mean, what the fuck. His impact on hip-hop, I can't front on that. Everyone is entitled to their opinion. My top 10, top 5 can't be the same as his. How can I be mad at that? I was not mad about the opinion, it was after that. The very last statement was like "Oh, what the fuck. Damn, dawg, really?!" I said what I said, I addressed that. I said what needed to be said.