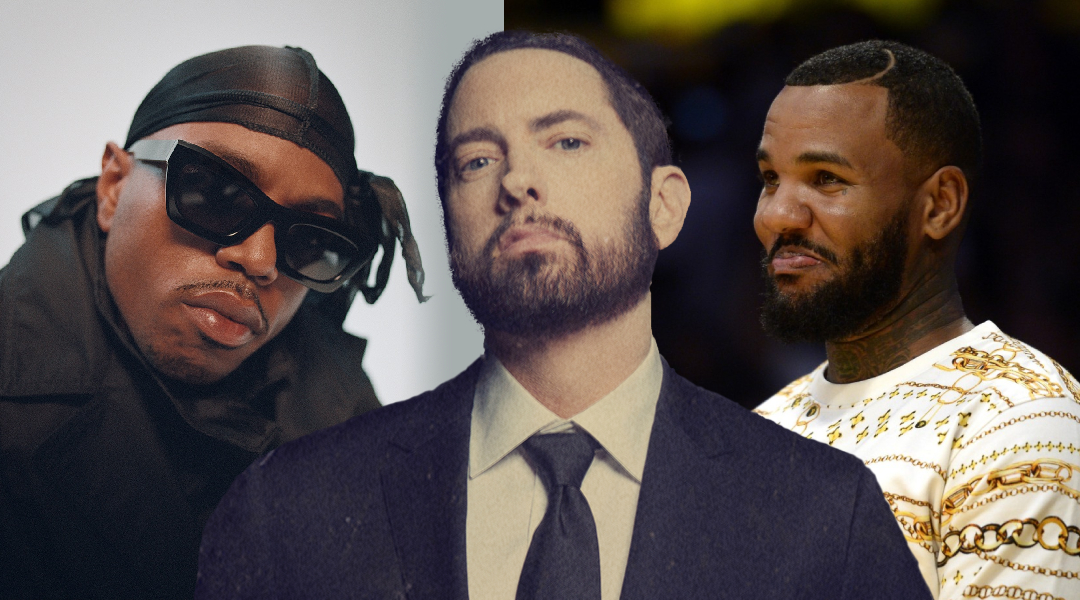 Boogie feels conflicted when it gets to beefing with a fellow Black man from his native Compton. But he knows where his loyalty is.
The rapper came to the Cruz Show to promote his most recent album "More Black Superheroes". The host of Real.92.3 LA radio could not resist and asked Boogie about a beef that The Game is trying to instigate with Eminem.
Westside Boogie was thoughtful and sincere in his answer. He might joke around about his superiority, but he knows where his heart is and also, he knows how often these beefs go out of control, causing real pain to Black men:
I'm always conflicted with that because I'm from Compton. I'm from Bompton at that. Before I was signed to Eminem, Game gave me a video feature and amazing look that I needed at that time. But also, signing to Eminem has changed my life. They're in my corner. The greatest rappers of all time. So, I'm conflicted. And I feel like I'm better than everybody, so there's one! I love Eminem, but I'm fucking better than him, and I'm fucking better than Game! So, let's just throw that out there. But also… I'm pretty sure, if Eminem asked me, "Hey, can you get on this song with me?" to go at Game, my loyalty is going to reside with him, and I'm at it. It's rap. As long as it's not going anywhere past rap. I'm a Black man at the end of the day, Game is a Black man — I'm not into promoting this type of activity. But rap beef — yeah, I'm with it.
While Boogie is concerned about keeping this conflict strictly in the rap universe, The Game apparently is apparently spending his time on Facebook, commenting on Hailie Scott Marshall's photos. His comment is a far cry from MGK's salacious tweet about Eminem's daughter, but the dumbest and most often repeated joke about Hailie:
Looks like The Game will do virtually anything to make Eminem pay attention to him.