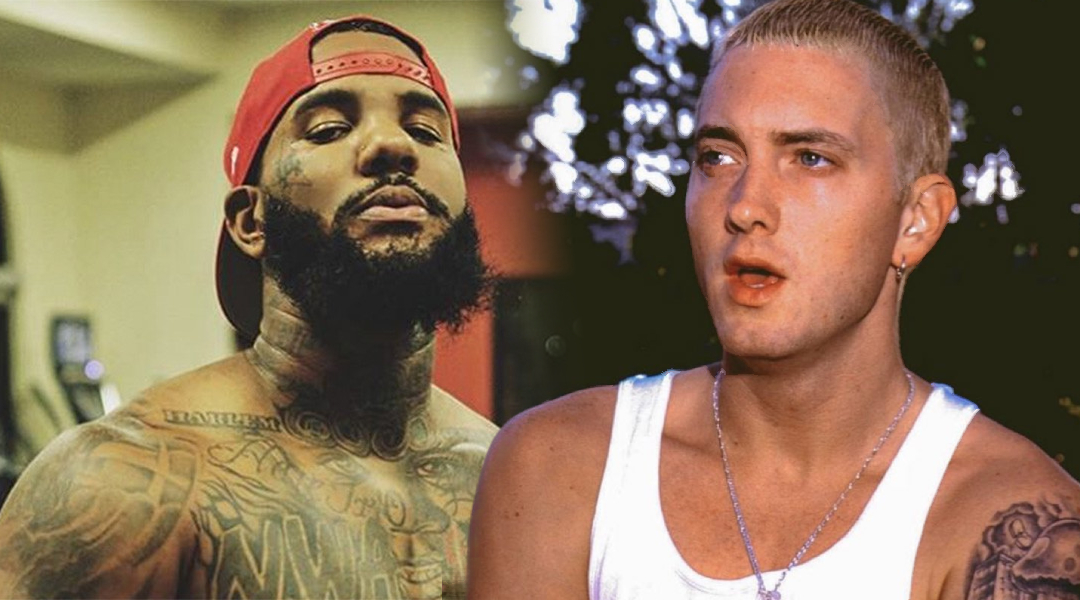 231 bars, and none hit the target. Can we count this widely publisized diss as the biggest embarrassment of Game's career?
For 10 minutes, The Game swings between whining, bragging and challenging Em. And not a single one of his bars sounds convincing or entertaining. Some of them are worse than others, though. Take this one, for instance:
How it feel, 23 years, still ain't penetrating the culture
You are not top 5 in mine, Big, or Pac eyes
No André, no Nas, stop telling white lies.
Let's not talk about The Game speaking on behalf of the B.I.G. and Tupac. His delusion of grandeur is not news. But it is a good moment to remind about Game's tweet from 2021, where he puts Em in his Top 5: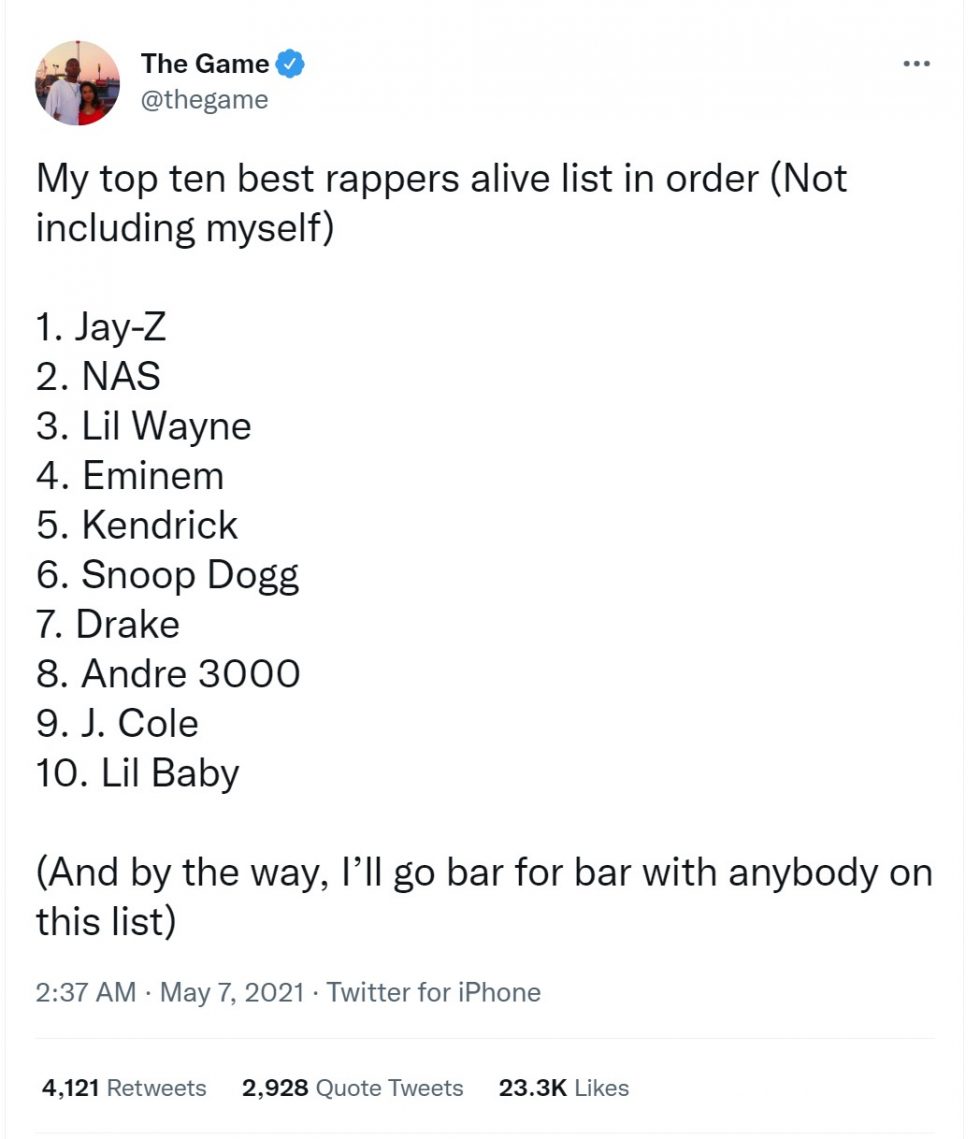 For those who have been waiting for the Drillmatic sequel for years, the experience will be forever tainted by this track, exposing Game's obsession with Eminem and his friend circle.
Bizarre summarised the feelings of everyone who listened to this track the best: