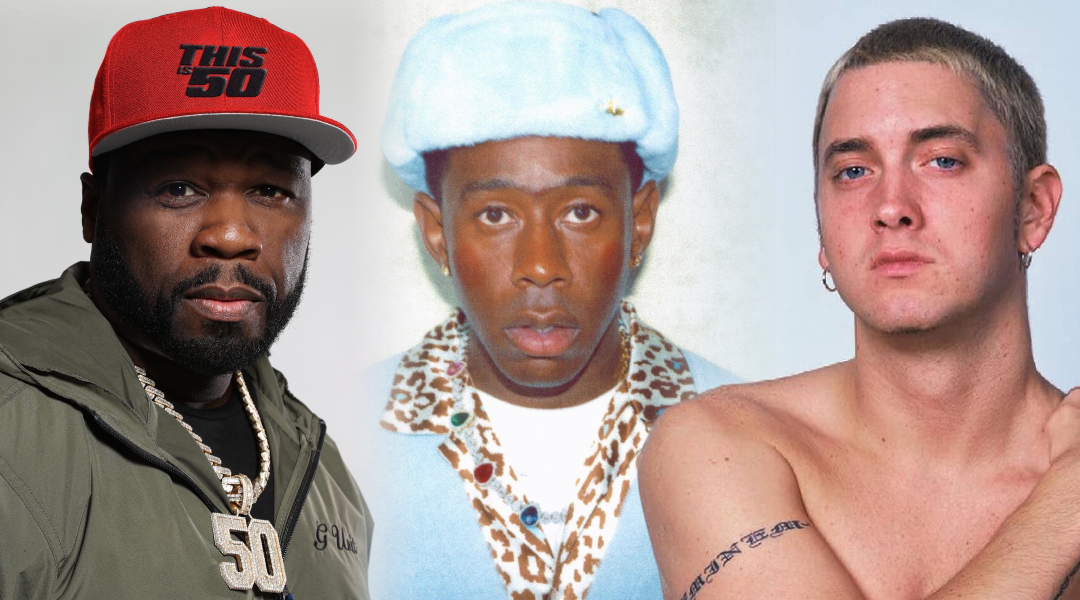 Tyler celebrates the first anniversary of his Grammy-winning album "Call Me If You Get Lost" by acknowledging the influences and inspirations that shaped this project.
In his Instagram stories, Tyler shared the list of obscure mixtapes that made an impact on him as a young artist and led him to create the album he is so proud of.
The list includes, besides others, G-Unit mixtapes, which Tyler attributed to 50 Cent personally, and Eminem's features on the Invasion series recorded in collaboration with DJ Green Lantern. The Igor star also mentioned by names Andre 3000 and Pharell and finished the list with words of gratitude:
And countless other mixtapes & lossies and albums that flooded my ears as a kid. Thank you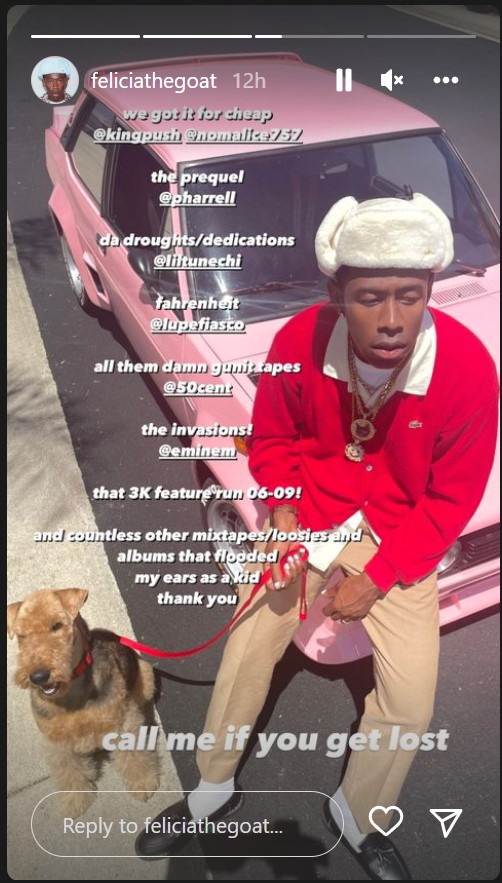 There is no secret to how well Tyler the Creator knows Eminem and his music. The amount of his knowledge was casually tested recently in the interview set up in a collectables section of a record store. But the Invasion mixtapes are indeed a choice of a rap connoisseur. They might get more popular now since Shady Records has included one of the tracks, "The Conspiracy Freestyle", on "The Eminem Show" 20th anniversary expanded edition. Originally the track was released on DJ Green Lantern's mixtape, Invasion Part II/ Conspiracy Theory, in 2003.
It's not the first time Tyler sings these mixtapes praises. In Autumn 2020, he tweeted a series of thoughts on how rich the mixtape era was in ideas and personalities and encouraged young generations to listen to those records. Again, emphasising 50 Cent and Eminem's role in the movement specifically.