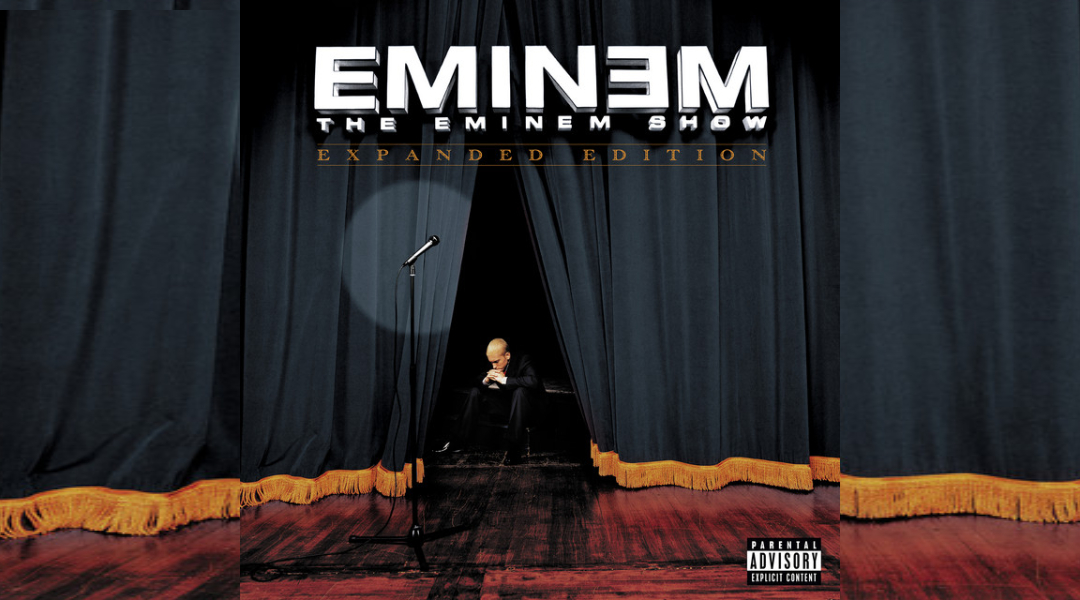 New songs, live numbers, instrumentals, freestyles – the 20th Anniversary of "The Eminem Show" features 18 bonus tracks.
Available so far only on streaming platforms, "The Eminem Show" expanded edition made the dreams of many fans come true.
Four studio tracks included in this project are not, strictly speaking, new, but now they are officially enshrined in Marshall's legacy, moving from the side notes of his discography to the official tracklist of one of his most influential albums.
"Stimulate", initially planned for TES, was eventually released on the 8 Mile OST and the "Cleaning Out My Closet" CD single. It is a homecoming moment for a song.
"The Conspiracy Freestyle" was released on DJ Green Lantern's mixtape, Invasion Part II/ Conspiracy Theory, in 2003.
The same mixtape housed the next track, "Bump Heads (Ja Rule Diss)", recorded with Tony Yayo, Lloyd Banks, and 50 Cent.
"Jimmy, Brian and Mike" was recorded sometime in 1999-2000. It was included on at least one work-in-progress tracklist for TES but didn't make it to the final tracklist.
Probably, the most exciting set of bonus tracks is Em's live recordings. Marshall still does not have an official live album in his catalogue, and occasional live recordings are the only thing that can give the taste of the unparalleled experience, which is the Eminem live show.
Here is the list of all bonus tracks on "The Eminem Show (Expanded Edition)":
1. Stimulate
2. The Conspiracy Freestyle
3. Bump Heads (Ja Rule Diss) (Ft. 50 Cent, Lloyd Banks & Tony Yayo)
4. Jimmy, Brian and Mike
5. Freestyle #1 (Live From Tramps, New York / 1999)
6. Brain Damage (Live From Tramps, New York / 1999)
7. Freestyle #2 (Live From Tramps, New York / 1999)
8. Just Don't Give A Fuck (Live From Tramps, New York / 1999)
9. The Way I Am (Live From Fuji Rock Festival, Japan / 2001) (Ft. Proof)
10. The Real Slim Shady (Live From Fuji Rock Festival, Japan / 2001) (Ft. Proof)
11. Business (Instrumental)
12. Cleanin' Out My Closet (Instrumental)
13. Square Dance (Instrumental)
14. Without Me (Instrumental)
15. Sing for the Moment (Instrumental)
16. Superman (Instrumental)
17. Say What You Say (Instrumental)
18. 'Till I Collapse (Instrumental)
Listen to "The Eminem Show 20th Anniversary Expanded Edition" below: