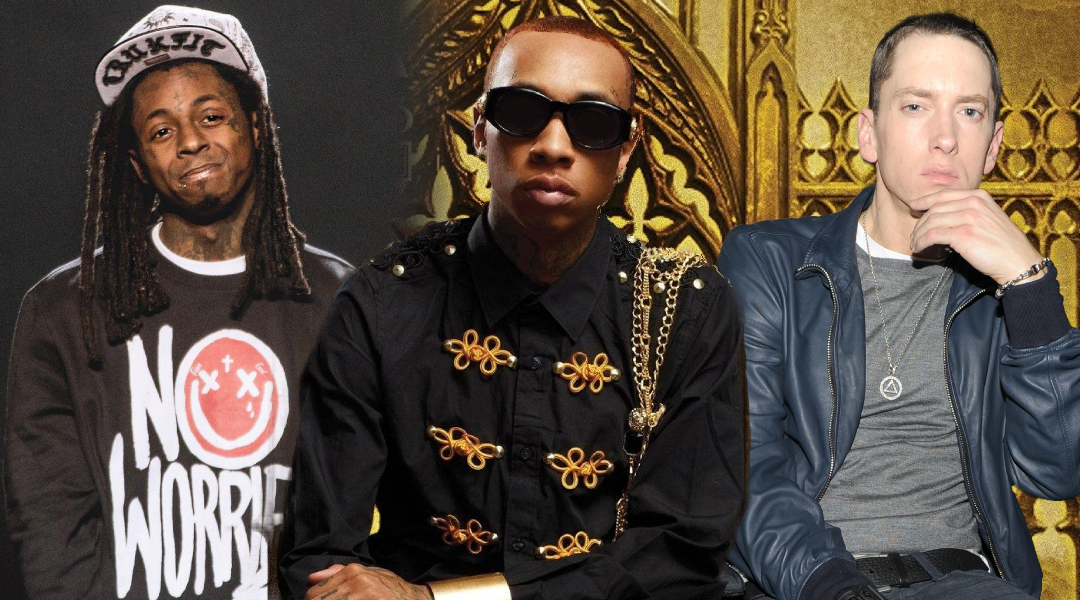 The Compton rapper, who is about to start his Las Vegas residency, lists the criteria for being the best rapper and two artists who hit the brief.
Tyga offers a 9-point long list that takes into account lyrical skills, emotional depth, and cultural impact. And brings up two rappers who fit the description perfectly:
Lil Wayne & Eminem are the best rappers of all time! Lyrical word play, delivery, flow, pockets, originality, raw, intentional, clarity, generational influence.

Interestingly, Tyga said these two were his favourite rappers a year ago. Now he has the whole theoretical foundation to explain his choice.