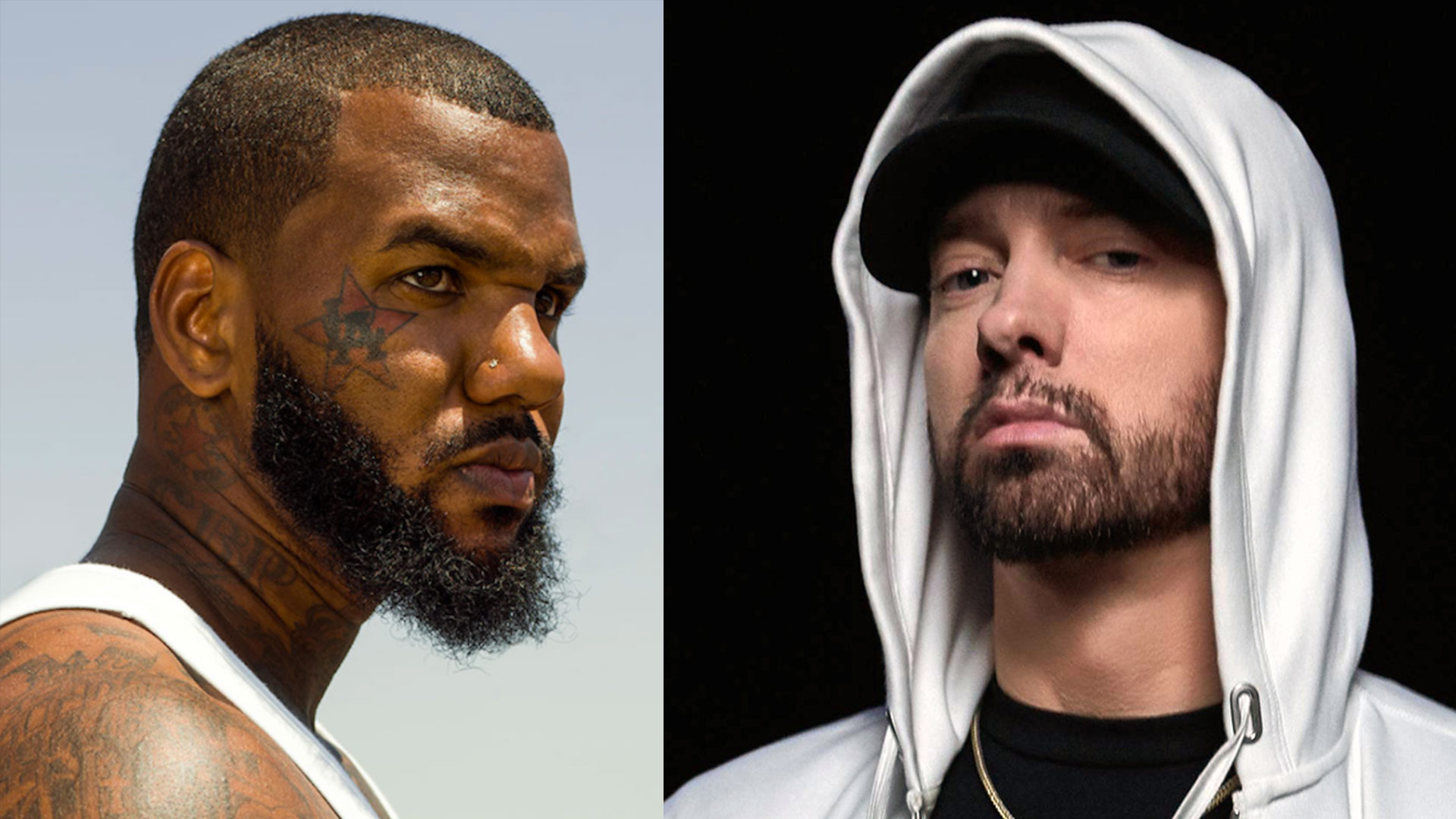 The Game recycled his reliable tropes in the LA Leakers studio with captivating conviction.
The Compton rapper is a frequent guest on the LA Leakers show, and his style serves perfectly for this type of performance. This time he was again chopping all bullet points from his recent interviews aggressively over a new beat from Hit-Boy:
He started by drawing a line between himself and his former mates from G-Unit:
Y'all niggas got me fucked up!
Niggas must think I'm Lloyd Banks and Young Buck.
Don't pressure your dumb luck,
I've got my gun tucked.
Having been added to the already tight G-Unit by Dr. Dre just to fall out with them quickly, The Game talks dismissively about Dre and his whole label lately. So he did on this freestyle:
You see the Aftermath chains, then don't ask for Dre.
Proclaiming himself at the beginning of the track a "lyrical miracle in the flesh", The Game finishes by claiming a Black Shady status:
I'm a Black Slim Shady, I've been killing them lately.
So, basically, it's everything you've heard in The Game's interviews. Except for one thing – there was no attempt to go against Eminem in any shape or form, despite all bravado The Game was showing before.