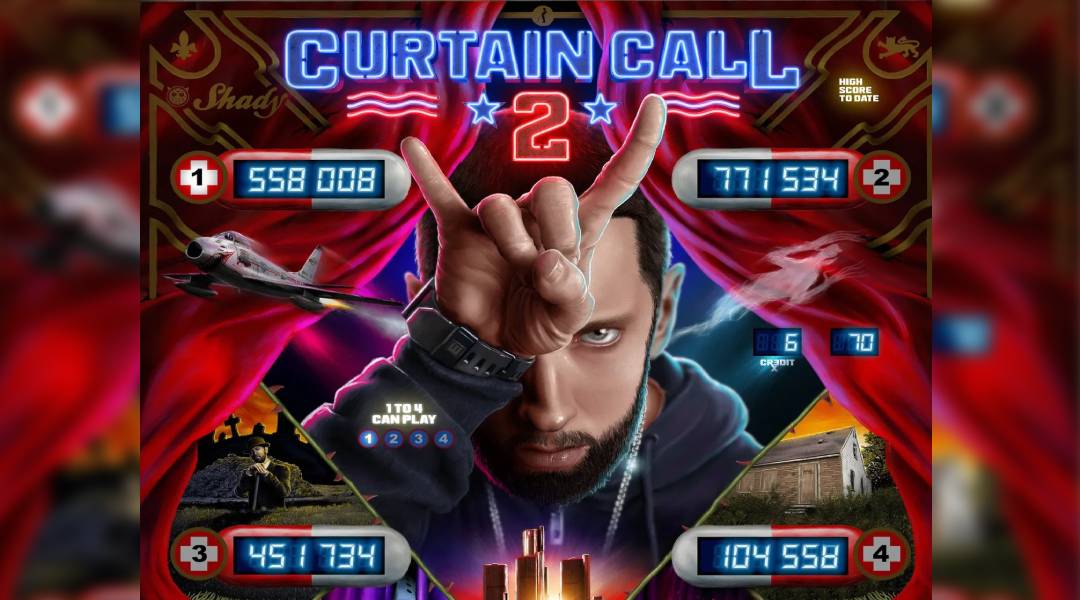 A week before the release, fans learn what these "2 unreleased songs" promised by Shady are. By accident.
No, there was no official announcement or promo. It is Target has put on the "Curtain Call 2" vinyl on pre-sale. The 2 LP set of orange fluorescent vinyl hits the streets on November 4. However, the set is available for pre-order already, and one of the promo pictures features a sticker that reveals the secret. It reads:
2 UNRELEASED TRACKS:

FROM THE D 2 THE LBC
FT. SNOOP DOGG

IS THIS LOVE ('09)
FT. 50 CENT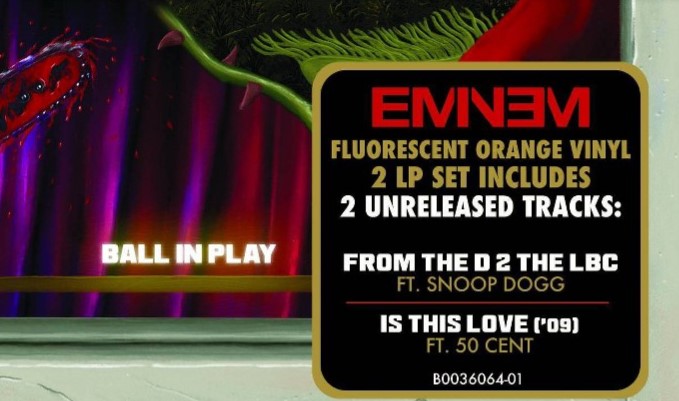 If this information is correct, and there is no reason to expect the store to forge the promo picture, then there will be no new music on the compilation. "Curtain Call: The Hits" came out equipped with three new songs, including, notably, "Fack", a remarkable middle finger to the industry.
This time, unreleased songs include a recent collaboration with Snoop Dogg, already available on streaming platforms, and a joint with Fifty recorded in 2009. This might very well be a track produced by Dr. Dre, as Aftermath producer Trevor Lawrence Jr. mentioned recently.
Anyway, the official release date is approaching, and on August 5, we will know every detail of the album there is to know.