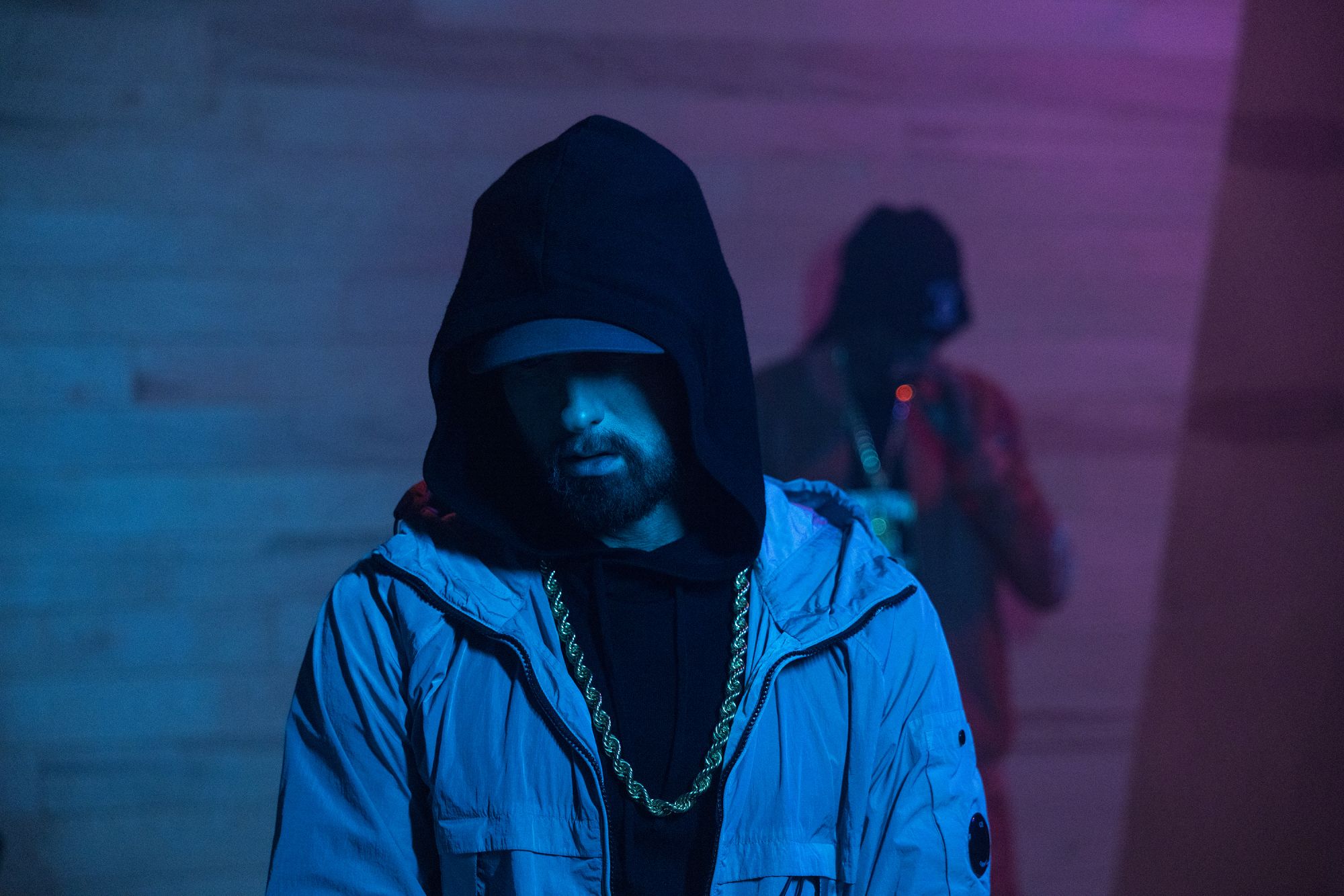 To the annoyance of many and the delight of some, some vital information about Marshall's upcoming compilation album "Curtain Call 2" is leaked by an eager fan.
Redditor Jwalk1337 got his hands on a new CD and uploaded a series of videos showing the cover, the booklet, the disc itself, and also playing some of the songs. If you've got this far reading this article, you don't mind spoilers. Otherwise, close the tab and wait a week longer.
First of all, the tracklist. It was never going to satisfy everyone. Even the extensive list of 34 tracks has left out somebody's favourite tracks, and that's alright. Curating your own playlist is easier than expecting the artist management to meet your taste.
What is more exciting, though, is an indication that Marshall has seemingly re-mastered and/or re-recorded his old songs. Even when they are not that old. Jwalk1337 showed that the beginning of "Godzilla" has the lyrics slightly changed on "Curtain Call 2". However, it also might be that Em didn't record anything new but used other different cuts for his compilation album. Anyway, it indicates that the work has been done on the album; these are not just old songs lifted from old albums.
"Curtain Call 2" tracklist:
Disc 1
1. Godzilla ft. Juice WRLD
2. Lucky You ft. Joyner Lucas
3. Lighters Bad Meets Evil ft. Bruno Mars
4. Gnat
5. Cinderella Man
6. Walk On Water ft. Beyonce
7. Rap God
8. Love The Way You Lie ft. Rihanna
9. Won't Back Down ft. P!nk
10. Higher
11. Berzerk
12. Not Afraid
13. From The D 2 The LBC ft. Snoop Dogg
14. Nowhere Fast ft. Kehlani
15. Fall
16. Phenomenal
17. Fast Lane by Bad Meets Evil
18. You're Never Over
Disc 2
1. 3 A.M.
2. Space Bound
3. Beautiful
4. The Monster ft. Rihanna
5. Venom
6. Crack A Bottle ft. Dr. Dre & 50 Cent
7. Is This Love ('09) ft. 50 Cent
8. River ft. Ed Sheeran
9. Survival
10. Best Friend Yelawolf ft. Eminem
11. Darkness
12. Kings Never Die ft. Gwen Stefani
13. No Love ft. Lil Wayne
14. Headlights
15. The King And I ft. CeeLo Green
16. Farewell
Mike Saputo designed the cover art inspired by 1980s pinball machine back glass art, and this style carried on to the back cover where the tracklist is printed.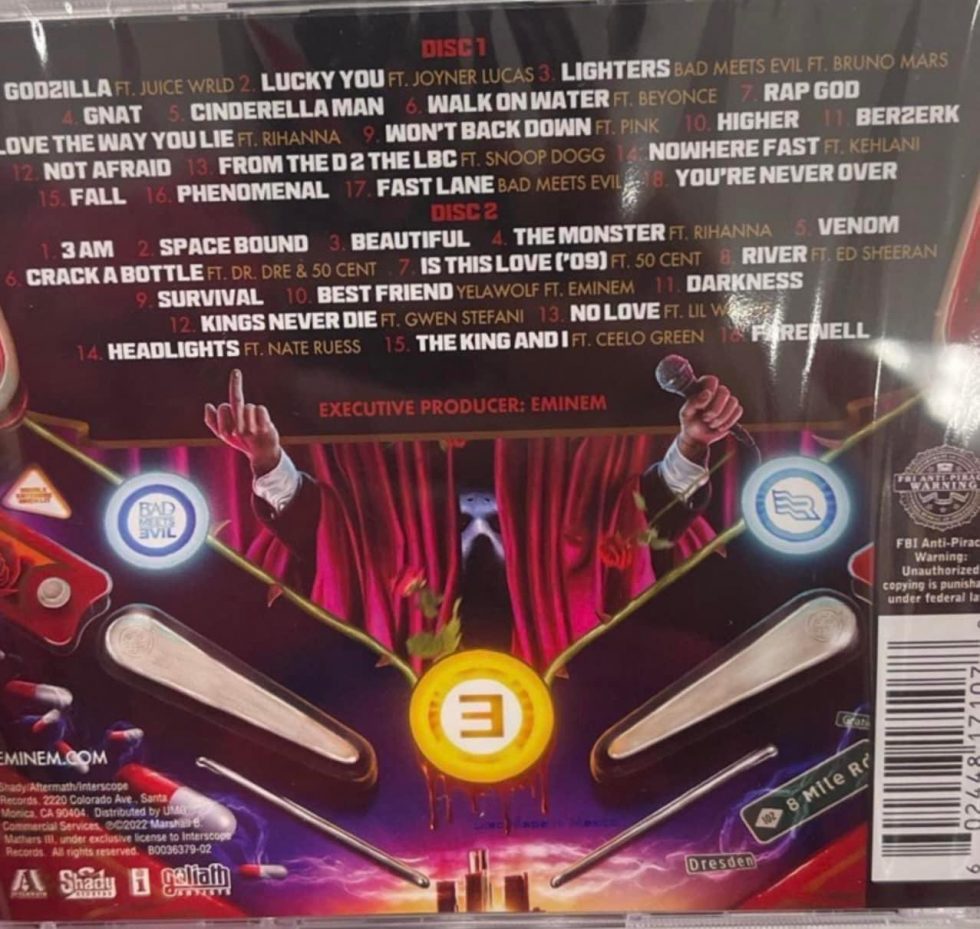 The booklet shows Marshall's photos from different eras and detailed credits for every song.
And the most controversial part of this leak is, of course, the only unheard song from the compilation, "Is This Love ('09)" ft. 50 Cent. Those, who have dared to listen to it, mostly praise the song for the recognisable "Relapse" energy it exudes and a catchy hook.
"Curtain Call 2" is set for official release on August 5.