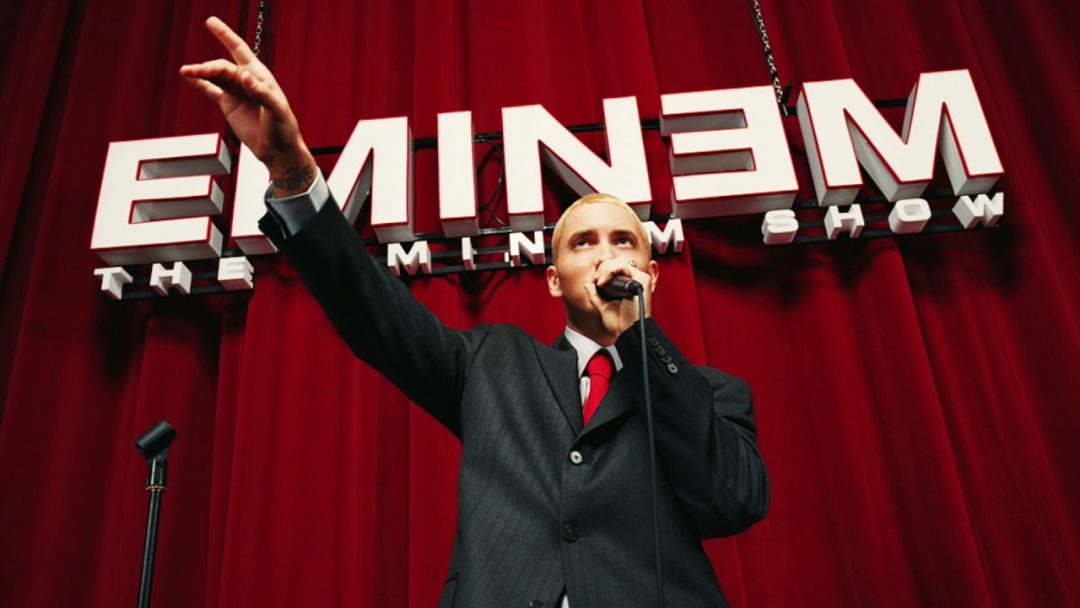 Finally, a studio album enters the Billboard 200 chart to keep Marshall's greatest hits compilations company.
"The Eminem Show" is Marshall's longest charting studio album. TES drops off the list from time to time, and it is always good to see it bouncing back. Now the album re-enters the Billboard chart at No.141 to mark its 427th week on the list.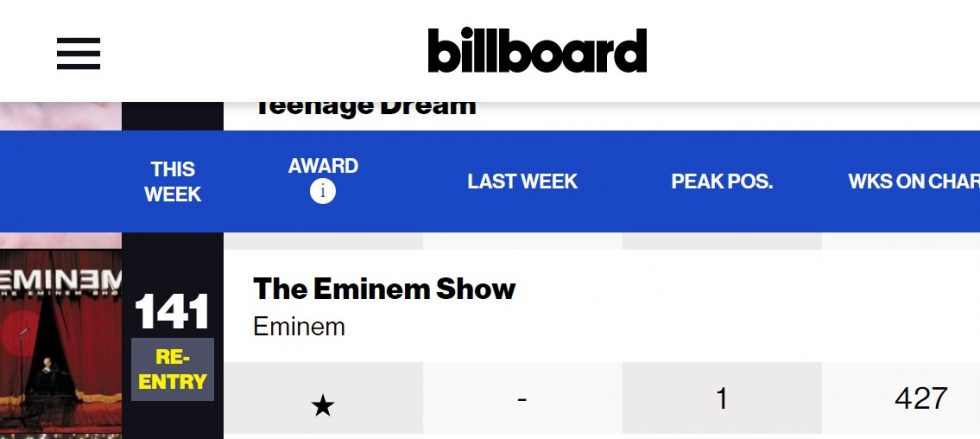 Meanwhile, both "Curtain Call: The Hits" and "Curtain Call 2" continue their chart run. Em's most recent greatest hits compilation remains at No.33, it has not changed the position since the previous week.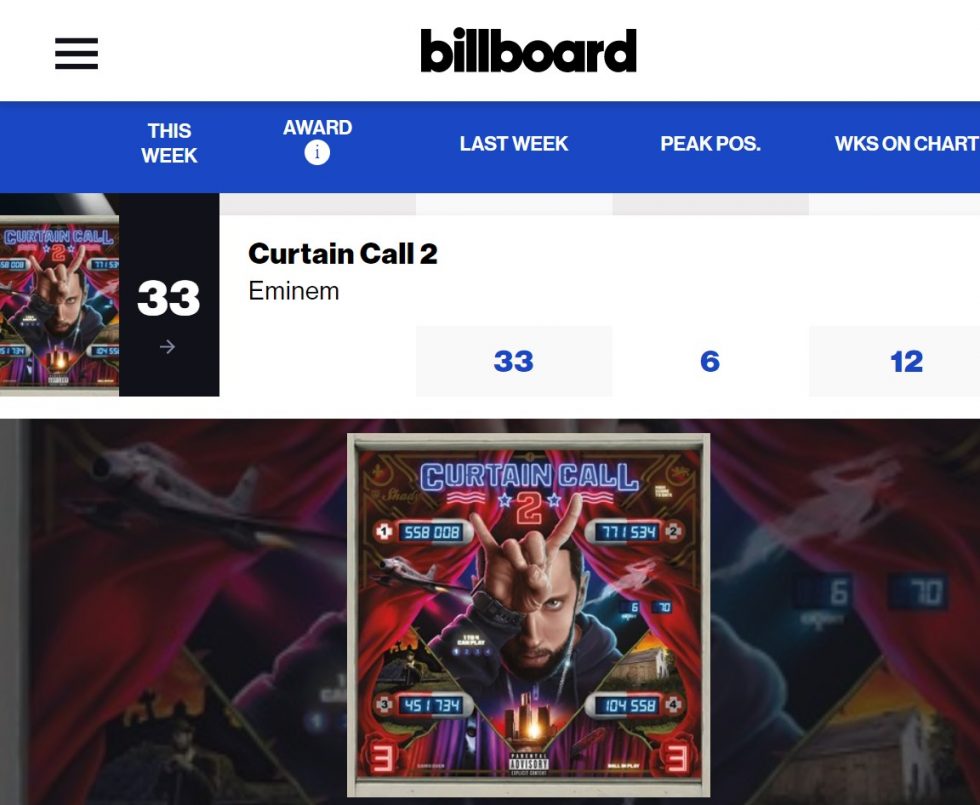 "Curtain Call: The Hits" slid 26 points down from No.24. Still, not a bad position for the longest charting hip hop project ever spending its 603rd week on the Billboard 200.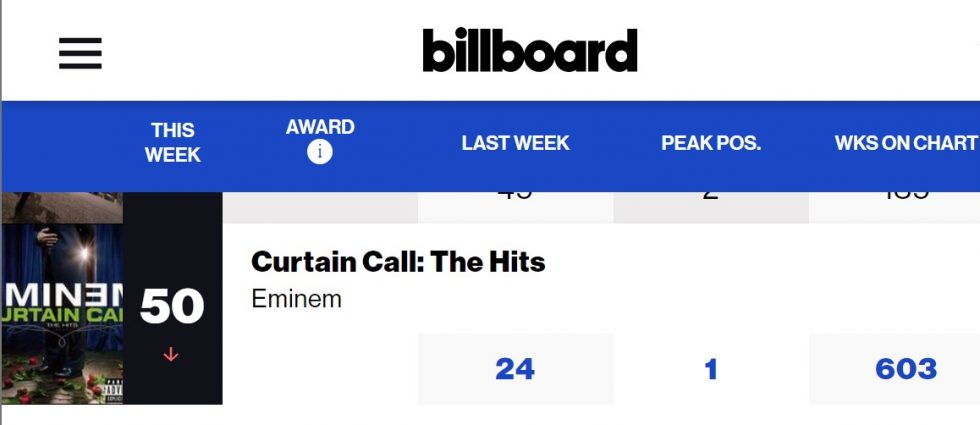 Maybe, we can give "The Eminem Show" a spin to improve its charting situation for the next week?
Listen to the album below: