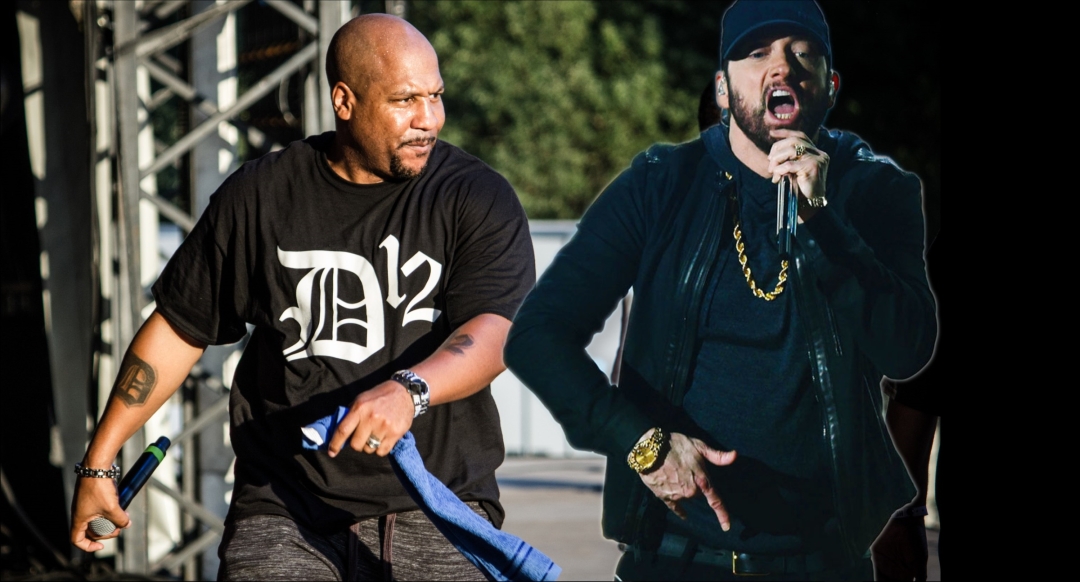 From time to time, Eminem's name comes up in the imaginary Verzuz pairings. It is unlikely that Eminem would ever go there in real life, thinks his D12 bandmate, Swifty McVay.
The Detroit rapper touched on this topic in the conversation with Hip Hop XXIV. A host asked Swifty about another recent attempt to chase clout by sending jabs at Eminem. The D12 veteran identified the issue wider, pointing out that negativity helps some media and personalities gain the attention they cannot attract by other means.
Because that recent calamity was connected to that fruitless mental exercise in pairing artists for Verzuz battles, Swifty had also to address the probability of Eminem getting involved in real life. The Detroit spitter is doubtful:
I don't think Eminem would do Verzuz. I don't think there is anybody worthy to do Verzuz with him, hit for hit. Maybe a couple of people out there I can't think of, but I don't think he would do it.
It's too many people out there who don't want to give him the respect he deserves because of the colour of his skin. Give this man his flowers. He takes his craft seriously. He gives y'all what the forefathers birthed and taught us to give — lyricism. Lyricism, syllables, wordplay — these are the things that the forefathers of hip hop put in existence for us to have. If it wasn't for them, I wouldn't be rapping the way I'm rapping. Rap stands for rhythm and poetry. You gotta have a poetic mindset when it comes to rapping. To make people think and say, "Damn, did you hear what he said? Did you hear what she said? Oh, that was clever. Oh, I didn't think of it that way. Oh, listen how he put words together!". That's what it's all about! And now that he's giving it to you, you got these people out here discrediting it. I think a lot of MCs want to discredit it because they know deep down inside — they can't bring the level of lyricism that he brings. They discredit his lyricism to compensate for them not being able to do it, so they can be respected for not doing it.
Watch the video below: