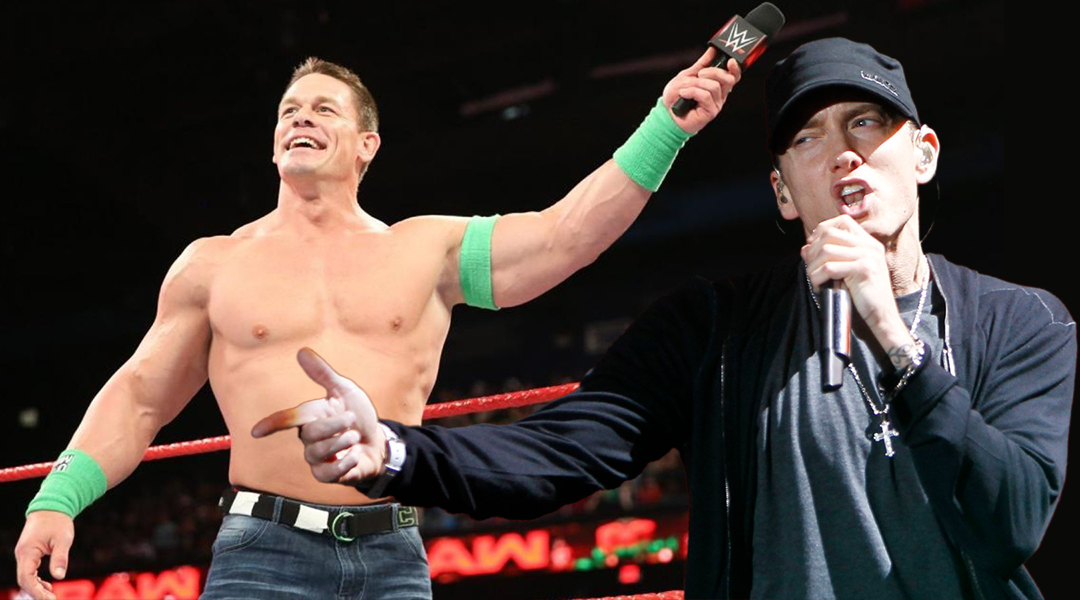 Professional wrestler, actor, and television presenter John Cena praises Eminem's poetic gift and hints that he would be happy to have him write some bars for his WWE theme song.
One of the most charming fighters of his generation, John Cena made this open invitation when commenting on a fan-made remix of his entrance theme, "The Time is Now". Cena, who raps himself, released this song on his 2005's album "You Can't See Me". The remix in question has also put Eminem on the track, and Cena had to explain it to Esquire:
A fan took your song and did an Eminem remix. If you were doing it for real, which Eminem verse would you use?

I would simply have him write a verse. Because he's one of the most gifted, prolific poets I've ever had the chance to listen to. I think if you gave him this music rather than rehashing something he made for a specific beat, I would like to think he would completely put me to shame by giving it his own Eminem touch. So, Em, if you're down to write some bars, borrow the track. It is a catchy tune. I don't know, think about it. Mull it over, get back to me. Or don't get back to me, whatever.
Cena is being humble and respectful here. Meanwhile, he has two features with Wiz Khalifa bagged. Would you like to hear him on a joint with Eminem?