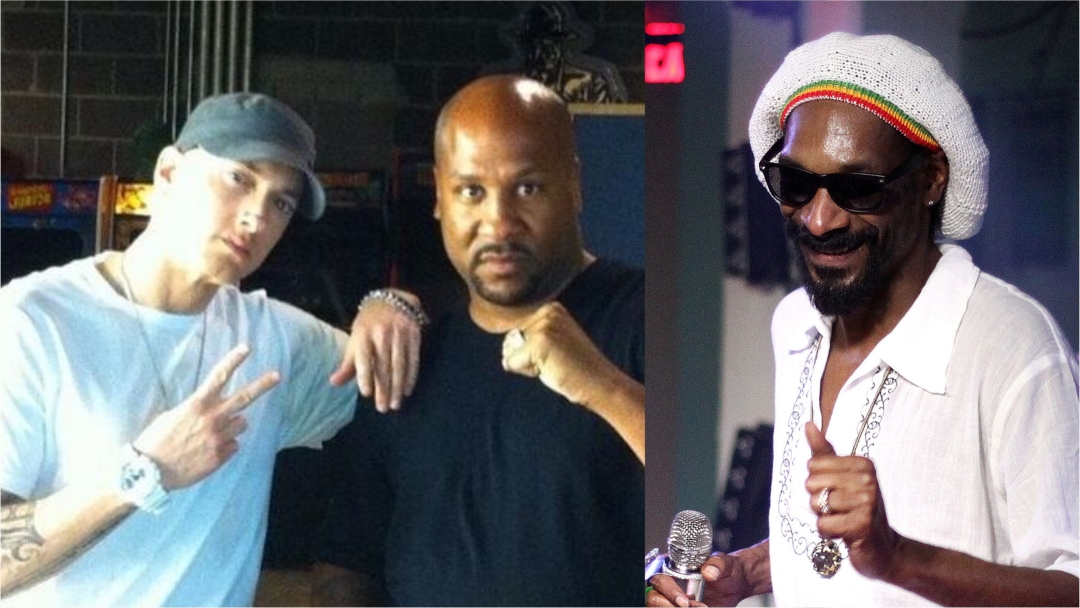 From the explanation of why Snoop's words sounded abrasive to the hope of peaceful resolution —Swifty says the same thing that many fans have been thinking for quite some time now.
The fellow Detroit rapper who had been standing by Em's side since their early days in D12, sat down with Heart Of An Outlaw Show to discuss the situation between Snoop Dogg and Eminem.
Swifty was completely on this topic, from listening to Snoop's remarks on The Breakfast Show that made Eminem respond on "Zeus", to Marshall's account of the events that he gave on the New Year's Eve on Shade45.
And while McVay understands what rubbed Em the wrong way, he believes that this has to be and will be resolved by a face-to-face honest conversation. This is, as Swifty says, his prophecy:
I just think soon as they get into a room and talk, they gonna talk about it and they gonna squash it. I don't think it's super deep. I feel where Em is coming from when I heard the interview. Being on the same camp, in the same team, his opinion is his opinion, which is super cool. But when he said that "I can live without his music" it would make you question what does that mean. Do you mean that you know, you really don't fuck with his music like that? You know it rolls a little eyebrow.

I don't know, I have not talked to Snoop, he might mean something totally different than my perception of it. But the way I heard it when you're on the same team as somebody, you don't give no question mark. You don't make anybody feel like they have to question if you fuck with them or not. It made me feel like, damn, Snoop you really fuck with his music like that? Or not? If you're on the same team, you wouldn't let the crowd walk off with that type of thought. You know, that's just in my opinion.

I think they're both icons, both dope. Shit, I used to play a Snoop Dogg tape so much, when it broke, I went to buy a new one. I just believe they're gonna get in the room, they're gonna talk about it, and they're gonna squash it. That's my prediction.

It ain't no beef like that. Their no way they're gonna go scrapping, you know, "fuck you and your family!" They're gonna talk about it.

I call it a misunderstanding. Beef, in my eye, is when I see you – I'm getting at you. I don't think its beef at all. I just think it is a misunderstanding. They are in the same camp. And for whatever reason Snoop said it the way he said it, I truly believe he's gonna have an explanation for it.
Behind Swifty's words is experience and respect to both sides of this conflict. And while the Detroit rapper as always stands by Marshall's side, he believes that the situation will not transform in full-size hip hop war.
Watch the video below: