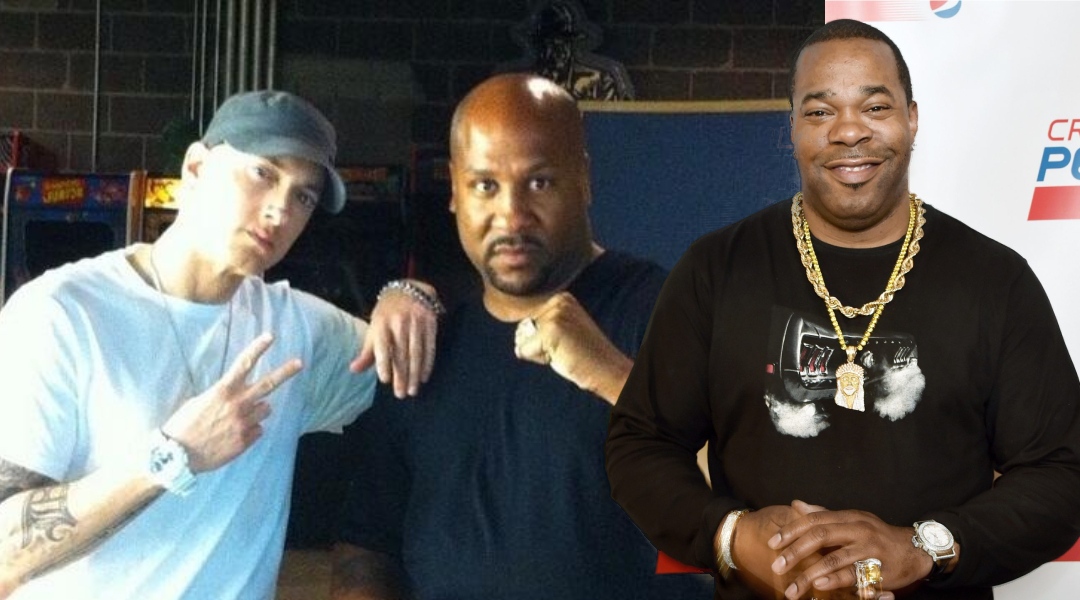 While fans from all kinds of hip hop camps are clashing over possible Eminem pairing on Verzuz, the artists who understand the power balance in the culture enjoy the show.
Do we believe that Eminem will throw his hat in the ring to entertain an online audience? No, not really. Do we think that this discussion brings to the surface many interesting opinions and allows artists and producers to express their views on the legacy of the artist we respect? Absolutely. So our page reports on new comments on the topic diligently, especially when they come from a heavyweight figure as E-40, who recently proclaimed that Busta Rhymes would eat Eminem on Verzuz.
Apparently, Detroit veteran Swifty McVay also enjoys following the debate and visits our Instagram comment session to satisfy his curiosity and learn what people think of the subject. No, he does not expect any of these suggestions to become a reality:
Although This Verzuz WIll NEVER Happen 💯
I'm Jus Here To Read EveryBodies Opinion About His Opinion 💯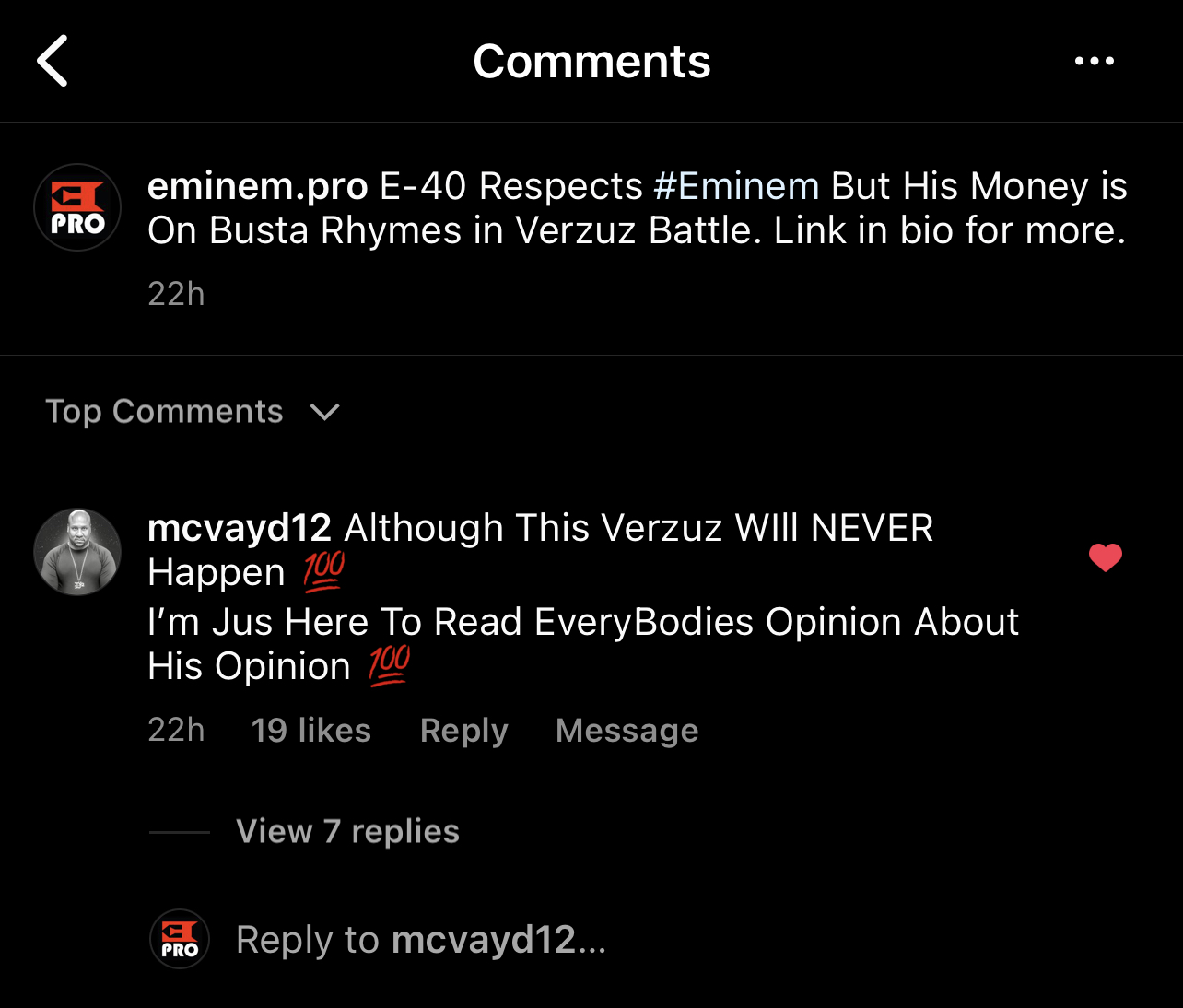 However, a little bit deeper down the rabbit hole, Swifty shared his views on what might be the reasoning behind E-40's statement:
In my opinion I think his Opinion is Solely Based Off Busta's Performance Factor More So Than The Catalogue Factor But I Could Be wrong

The insight provided by an experienced rapper who knows the ins and outs of the industry is something all hip hop fans appreciate, and we are humbled to see Swifty McVay sharing it on our platform.
But remember what he said days ago:
Marshall Is NOT doing A Verzuz!! Period !!!
So hang this subject up folks 💪🏾😎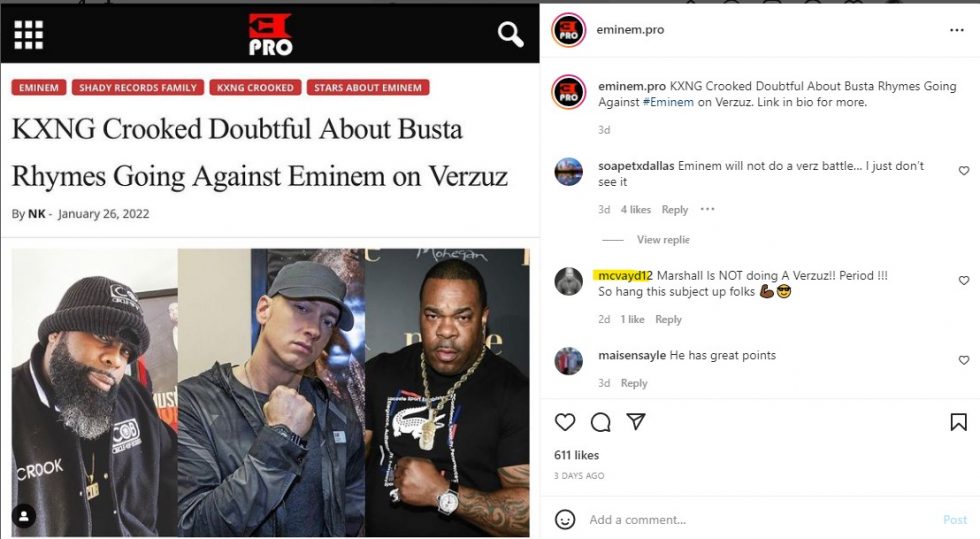 Are you ready to wrap the discussion up, or should we expect new contributions?