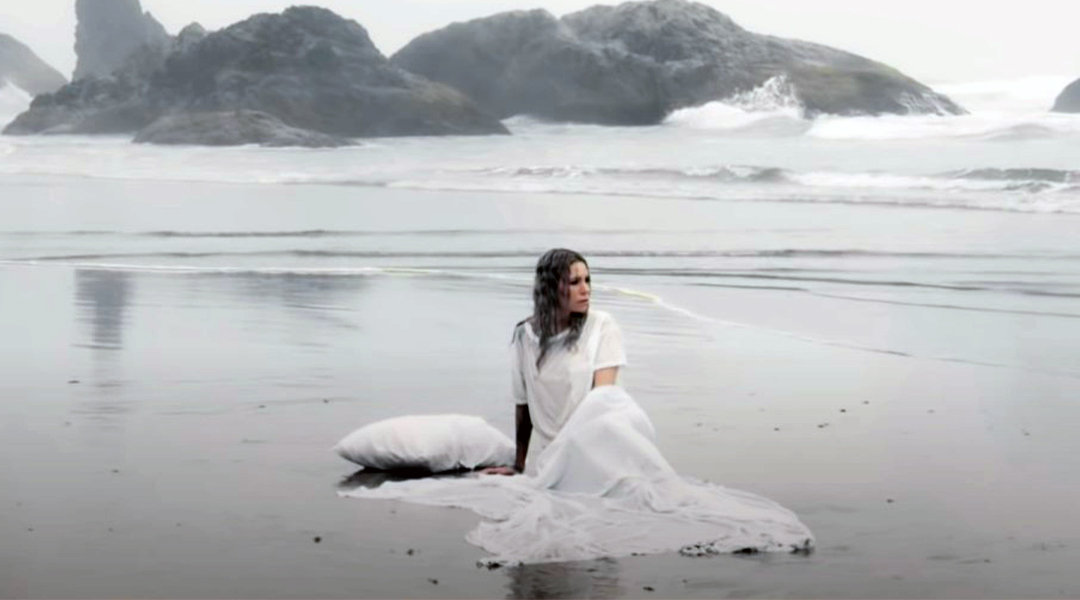 "Partly Cloudy With a Chance of Tears" is the first single from Skylar Grey's upcoming album.
Now it is clear that all these black and white clouds on Skylar's Instagram feed were forecasting her lead single.
Fragile and pensive, Skylar's voice paints a perfect picture that does not blind you with colours but leads deeper in all shades of grey.
The singer/songwriter, who also produced this track, offers the fully immersive experience of getting your hands on new music by publishing on her Instagram account the full CD mock-up: from and back covers, lyrics and credits:
"PARTLY CLOUDY WITH A CHANCE OF TEARS" has arrived… LINK IN BIO! I miss the days of CD's when you could read the lyrics, see the credits, and enjoy the artwork for music. So we made this little mock-up to play pretend and reminisce.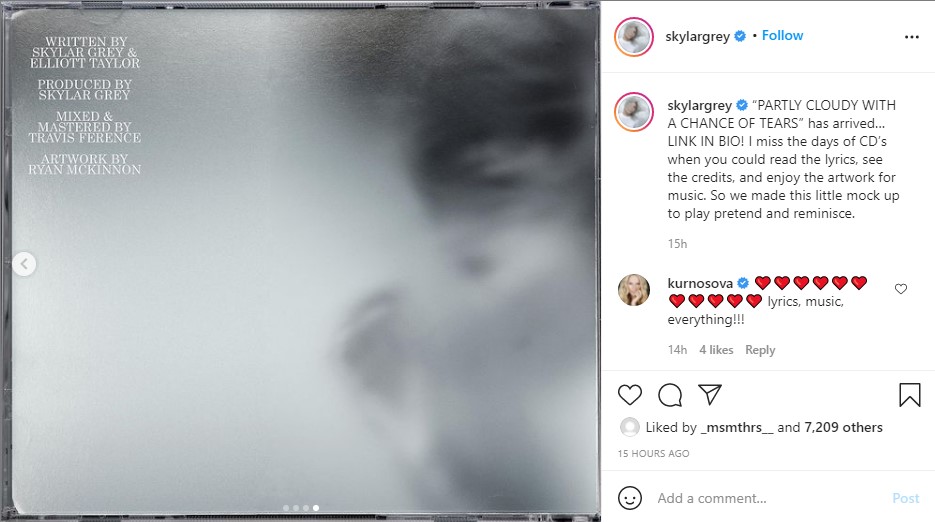 The track sets the mood for Skylar's upcoming album, which, hopefully, is about to drop. Three weeks ago, she reported on finishing the 11th song for the project. If the single is any indication of what to expect, then Skylar fans are in for a treat.
Listen to Skylar Grey — "Partly Cloudy With a Chance of Tears" below:
Skylar also dropped the visuals for the song on the same day. The video is as restrained in its palette as the song and presents the singer looking for her place under the steel sky.
Watch Skylar Grey — "Partly Cloudy With a Chance of Tears" (Official Video) below: