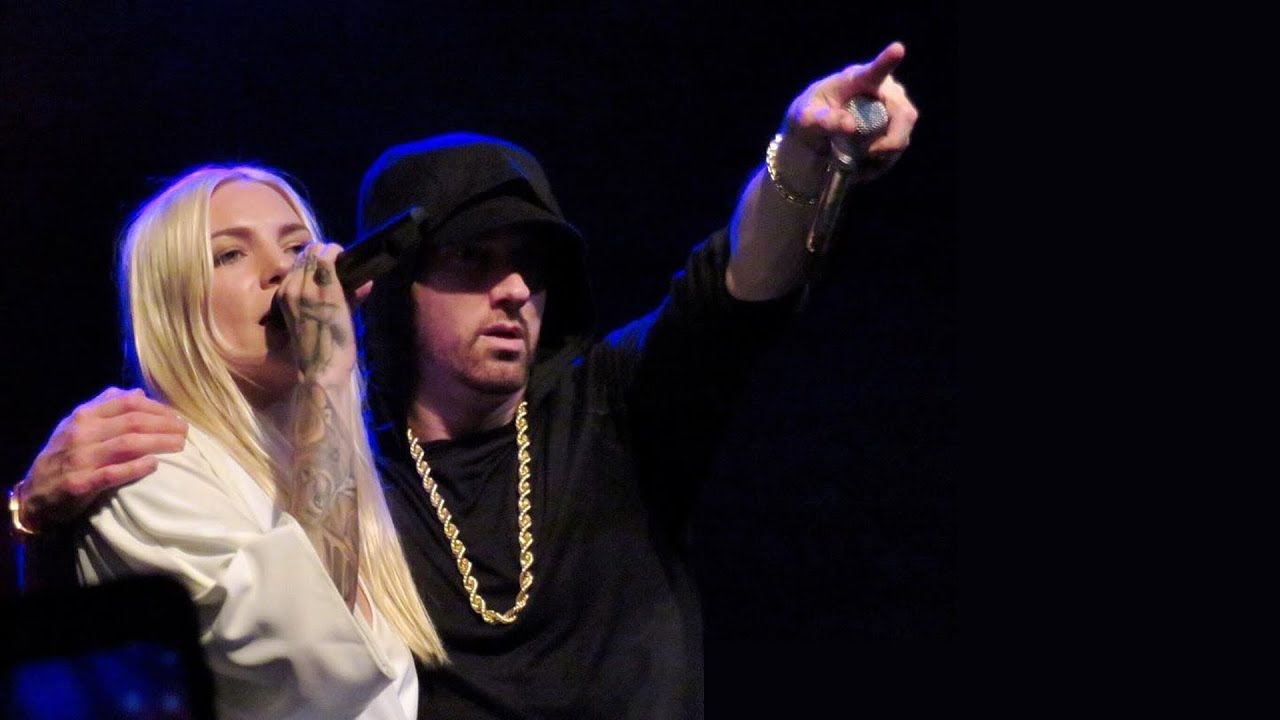 Skylar Grey is Marshall's frequent collaborator and the song that opened "Music to Be Murdered By: Side B" was their 15th record together.
During the New Year's Eve Special on Shade45, Eminem tried to express why he values their creative tandem so much:
Let me say this. And I know I tell this to her all the time. I've had the privilege of working around a lot of fucking talents. It's still crazy to me sometimes when I'm working with Dre, and I'm looking at Dre like, "You're fucking Dr. Dre". The Skylar is one of.., she's definitely…, she has to be…, I don't know how to say that! "Top 5 of the most talented people I've ever worked with"? But I've worked with so many talented people. But the rate of speed that she works at… A) being able to write it, and b) being able to sing it and to sing it that powerful… She's an amazing talent. She wears a lot of different hats. She's able to approach songs from the angles that I didn't see coming.
And also hit notes that I'm like, "What the fuck?! I didn't expect it to go there!" And then it's like, it was weird to me, and then the second time I hear it – I love it. She's amazing, and her talent level is off the charts.
However, why it is the reason why Marshall keeps working with Skylar in general, this is not why "Black Magic" server as an opener for "Music to Be Murdered By: Side B". The real explanation is that Eminem was telling the story and wanted to tie both sides of the album together narratively:
I was trying to give a reason why you heard the female dying in the beginning of the last record. It was to tie that in conceptually but it's left to interpretation whether it's an actual female or it's the rhyme and the rhyme is trying to kill me, or I'm trying to kill the rhyme and when I wake up, like it's all a dream, so it's the lines are blurred. It's open to interpretation, but it ties in with the original skit in the beginning.
Listen to this segment below:
Full Interview: